Fourth Stimulus Check Update: $2,000 Monthly Payment Petition Has Signatures From Every State
A petition for monthly $2,000 stimulus checks has had signatories from every state and while it's working its way to be one of the most signed petitions on the Change.org website, it's unlikely to sway legislators.
Stephanie Bonin, a Colorado restaurant owner, started the petition last year when the pandemic began and she had to temporarily close her business to slow the spread of the virus. It's since garnered more than 2.9 million signatures, with nearly a million of those signatures coming from just four states.
California, Texas, Florida and New York—the four most populous states—account for more than 995,000 signatures, according to data Change.org provided to Newsweek. About 30 percent of those signatures came from people in California, but in a state with more than 39 million people, the 344,000 signatures are a drop in the bucket.
Along with the three payments sent out by the federal government, some Californians have been eligible to receive additional payments that Governor Gavin Newsom approved. The Golden State Stimulus, worth payments of up to $600, were sent to California residents who had incomes of up to $75,000 in the 2020 tax year.
The state legislature also approved its first statewide universal basic income program in July. Local governments have the opportunity to apply for part of the $35 million that's been allocated for the program that's intended to prioritize foster youth who recently left the system and pregnant mothers.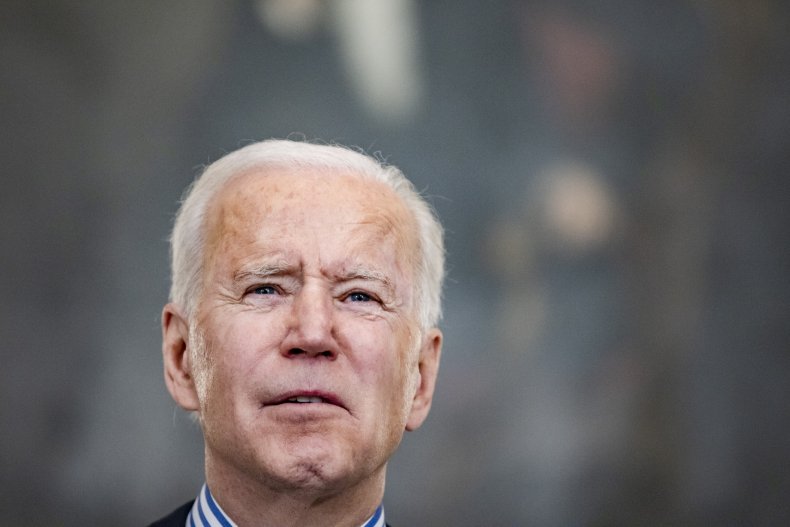 Bonin's petition intends for stimulus checks to be sent until the end of the pandemic, but follows the same principles of a universal basic income program. She previously told Newsweek the amount is less important than the consistency of the payments, which would give people the ability to plan their finances. Critics of Congress' delayed efforts to pass the second and third relief packages noted it left Americans in limbo.
Representative Ilhan Omar is attempting to get a national universal basic income program off the ground and introduced a bill in July that would send out payments of up to $1,200 for qualified individuals. However, it failed to gain traction in Congress and given Republicans' reluctance to issue the second and third payments, it's unlikely they'll get on board with a universal basic income.
Chances of getting another stimulus check are slim, as well, especially because of the increase in vaccinations that have allowed businesses to reopen and people to return to a more normal life. However, it hasn't stopped the petition from gaining support and there was a significant increase in the rate at which people signed the petition over the summer.
At 3 million signatures, the petition will be one of the most signed petitions on the Change.org website. Signatories from each state largely fall in line with the proportion of people who live in that state, with Wyoming being the smallest state by population and accounting for the fewest number of signatures.
Aside from California, Texas, Florida and New York are the only states to have more than 200,000 people sign the petition to send out $2,000 monthly stimulus checks. Two states, Illinois and Pennsylvania, had more than 100,000 people sign, and 11 states had between 50,000 and 100,000 signatories. Eleven states—Maine, Idaho, Rhode Island, New Hampshire, Delaware, Montana, Vermont, Alaska, South Dakota, North Dakota and Wyoming—had fewer than 10,000 people sign.
Change.org told Newsweek that 97 percent of the signatures were from people in the United States. Although stimulus checks often appear popular in polls, if the petition receives support from 3 million people in the United States, it will only account for less than 1 percent of the country's population, hardly enough to convince Congress to take up the measure.