Fourth Stimulus Check Update: $2,000 Monthly Payment Petition Hits 3 Million Signature Goal
A petition for monthly $2,000 stimulus checks is now one of the most signed petitions on Change.org, but it's unlikely to sway legislators on the issue.
Stephanie Bonin, a Denver restaurant owner, created the petition in 2020 as the pandemic began and businesses had to close their doors. The petition called for $2,000 monthly payments for adults and $1,000 payments for children to help provide stability to families during the pandemic and on Friday, it reached its goal of 3 million signatures.
People from every state have signed the petition and while it's one of the most signed petitions on Change.org, 3 million signatures is only a fragment of America's total population. More than 258 million adults live in the United States, according to the Census Bureau, and nearly 67 percent of those adults voted in the 2020 election.
So, 3 million signatures is only representative of about 1 percent of America's voting population—a drop in the bucket to legislators, especially when Democrats are already fighting to get other legislation passed.
Democrats are focused on getting the Build Back Better Act, a social spending package, passed and the White House has already said it will be a priority when legislators return in 2022. While most of the caucus is on board, Senator Joe Manchin has said he'll vote no on the current bill and Senators Kyrsten Sinema and Mark Kelly haven't committed to voting yes, either.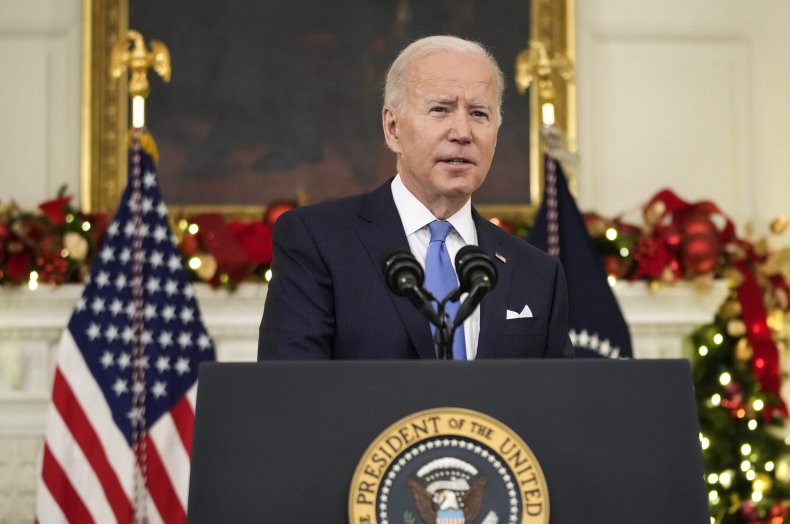 Without every Democrat on board, the package will need Republican support, something the package is unlikely to get. Republicans weren't in favor of the third stimulus check, which was sent out at the beginning of 2021, and Democrats are unlikely to launch a fight over stimulus checks.
However, Bonin could still see a victory if Congress passes the Build Back Better Act. The social spending package would extend monthly Child Tax Credit payments through the end of 2022. While not exactly a stimulus check like the previous direct payments, Bonin considered it in the same vein because it's still monthly payments that families can count on.
"We plan on x amount coming in for our paychecks and x amount going out for our bills and that's what a monthly check stimulates," Bonin told Newsweek in July. "We need to plan for monthly security."
With stimulus checks seeming less and less likely, Bonin started turning her attention to extending the expanded Child Tax Credit. She started another petition specifically for people who wanted to express support for continuing the monthly Child Tax Credit payments, and it's garnered more than 75,000 signatures in two weeks.
If Build Back Better passes in January, it's possible families could receive two payments in February.