Fourth Stimulus Check Update: $2,000 Monthly Payment Petition Just 600K Names Shy of Goal
A Change.org petition pushing Congress to approve monthly stimulus checks is only 600,000 signatures away from its goal, which could make it one of the most signed petitions on the website.
Stephanie Bonin, a Denver restaurant owner, started the petition after closing her business to slow the spread of the coronavirus put her family in a tough financial situation. On Thursday, it passed another milestone when it hit 2.4 million signatures, and it's possible it could hit its 3 million signature goal in a few months.
The petition has seen a steady stream of supporters and gained 100,000 signatures in three weeks. If signatures continue at that pace, it could take about 18 weeks for the petition to gain another 600,000 signatures.
Those who signed the petition did so for varying reasons, and several expressed frustrations that members of Congress didn't understand the struggle of Americans outside of Washington, D.C.
"Our country has put us in this position. They owe it to the American citizens to take care of us until we can get over this hurdle," one signatory wrote.
The petition calls on Congress to pass legislation that would send out monthly payments of $2,000 to adults and $1,000 to children. The checks, Bonin said, should continue for the "duration of the crisis."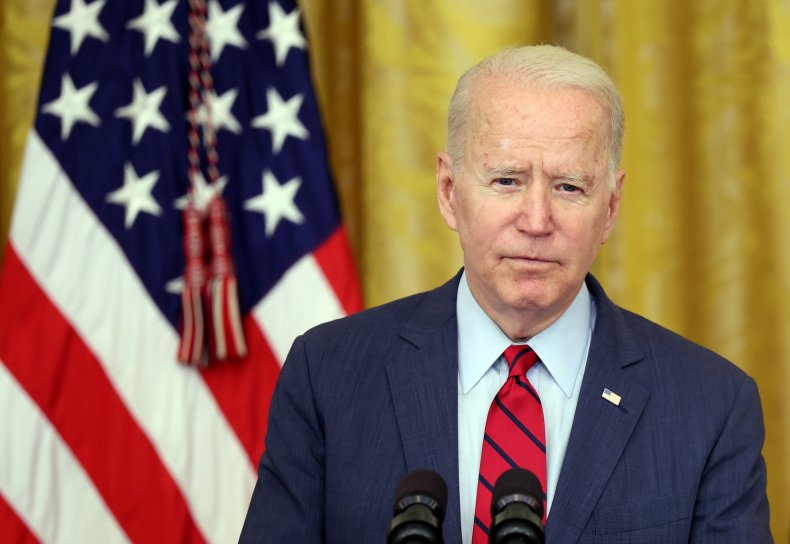 In an update to the petition, Bonin said for Congress should put in place automatic stabilizers that would trigger the deployment of direct payments. At least 20 Democratic senators are on board with tying future relief to economic conditions. In a letter to the White House, they argued that having automatic stabilizers in place would eliminate the delays already seen with relief legislation as Democrats and Republicans struggled to reach an agreement.
Adam Ruben, director of the Economic Security Project, said his organization has spoken with the White House about implementing automatic stabilizers. He previously told Newsweek that the administration understands it's "smart policy and good politics." He said he believes if the triggers had been in place ahead of the pandemic, it would have made a "big difference" because the recovery would have been smoother.
"Whether it's $1,000, $1,200 or $2,000, people spend that money.... It lasts people a couple of months at most," Ruben said. "The important thing is the regularity of it. That people know another one is coming and they can keep their heads above water."
President Joe Biden supports economic triggers for expanded unemployment payments but hasn't publicly backed automatic stabilizers for stimulus checks. Passing the measure would require support from at least 10 Republicans, which could be a tall order.
No Republicans voted in favor of the American Rescue Plan, a $1.9 trillion relief package that Congress passed in March, and many expressed concerns about the level of spending. With states lifting coronavirus restrictions, additional relief is likely to garner even less support among Republicans.