Fourth Stimulus Check Update: Group Asks Lawmakers for $1.4K; Petition for Monthly $2K Grows
A senior citizen advocacy group has asked congressional lawmakers to pass legislation that would provide a one-time stimulus check of $1,400 to Social Security recipients in the U.S. That campaign comes as a petition calling on monthly cash payments of $2,000 for the wider population nears 3 million signatures.
Throughout September, nonpartisan organization The Senior Citizens League (TSCL) gathered hundreds of thousands of signatures for a petition that calls on Congress to deliver a round of $1,400 "emergency stimulus checks" to assist an estimated 69 million Social Security beneficiaries—including retirees, disabled adults and their dependents, widows and widowers—in coping with the "unprecedented inflation year."
In a letter sent to nearly every member of the House and Senate on Wednesday, the group urged legislators to provide an extra $1,400 in non-taxable income to Social Security recipients.
Data collected by the group shows an estimated 6.2 percent increase to the Social Security cost of living in 2022, which far exceeds this year's increase of 1.3 percent to benefits.
"We believe that a special stimulus for Social Security recipients could help defray the higher costs some would face if next year's [Cost of Living Adjustment] bumps them into a higher tax bracket, causing higher tax rates on their income and surcharges to their Medicare Part B premiums," Mary Johnson, a policy analyst at TSCL, told Newsweek.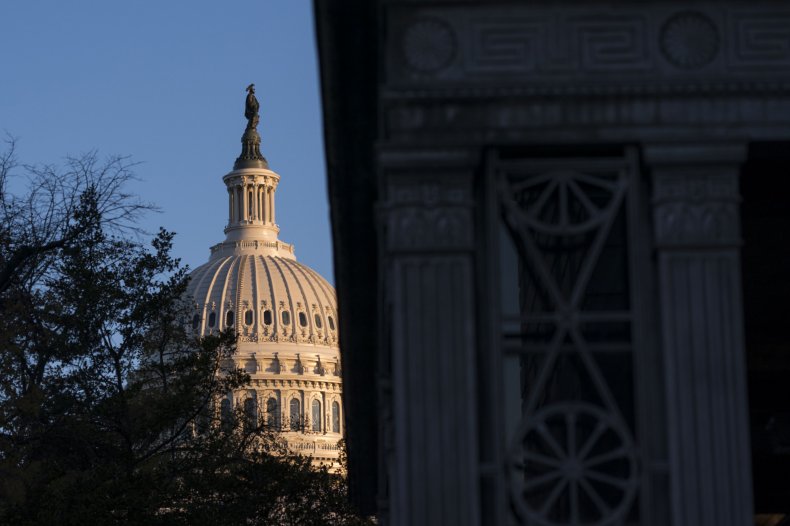 A significant number of participants in TSCL surveys said they have less to spend on food and have cut back on the number of meals they eat.
"Many report they are only eating one meal a day," read TSCL's letter to lawmakers. "Prescription drugs are mentioned frequently with many saying they have stopped taking certain pricey drugs, or they are splitting pills or only taking their medications every other day."
Meanwhile, a separate online petition for monthly stimulus checks of $2,000 for U.S. adults and $1,000 for dependents until the pandemic ends has drawn 2,920,989 signatures. Nearly a million of those signatures came from just four states—California, Texas, Florida and New York, according to data Change.org provided to Newsweek.
Launched by Denver restaurant owner Stephanie Bonin, the petition will become one of Change.org's most signed if it reaches its goal of 3 million signatures.
Dozens of congressional lawmakers—21 senators and 56 representatives—and more than 150 economics have pushed President Joe Biden to support recurring stimulus checks this year.
Representative Ilhan Omar, a Minnesota Democrat, introduced a bill with fellow congresspersons Pramila Jayapal, Jamaal Bowman, Cori Bush and Dwight Evans in late July that would establish a federal universal basic income system. Under the proposed five-year pilot program, U.S. adults earning less than $75,000 would receive $1,200 and $600 for each dependent.
But the bill hasn't gained much traction in Congress, and the Biden administration has signaled that stimulus is no longer a priority. Democrats are focusing instead on unifying moderates and progressives behind a $1.2 trillion bipartisan infrastructure bill and a multi-trillion-dollar spending package that will shape the president's legacy.