Fourth Stimulus Check Update: How Automatic Stabilizers Could Kickstart More Direct Payments
Lawmakers are pushing the White House to tie future relief to economic conditions and if Congress gets the support it needs, people could see stimulus checks hit their bank accounts automatically.
The White House has received two letters signed by 26 Democrats advocating for the enactment of automatic stabilizers for expanded unemployment and stimulus checks. Legislators point to the partisan gridlock that stalled relief during the pandemic, which left Americans in financial limbo.
Instead of legislators having to negotiate each round of relief as was the case over the past year, the goal of automatic stabilizers is to put relief on autopilot. The most talked-about option for a stabilizer is unemployment, although it can be any agreed-upon economic indicator.
If Congress were to pass a bill that included unemployment as an automatic stabilizer, the number of jobless Americans dipping below a predetermined level would trigger relief. When unemployment rises above that level, the relief would be automatically pulled back.
What that relief would be has yet to be determined, but Democratic lawmakers are looking for automatic stabilizers to send out both direct payments and expanded unemployment.
"Tying recurring direct cash payments and federal unemployment benefits to the country's economic conditions not only makes sense, but it also shows the American people that their government is prepared to help them in the event of another economic catastrophe," Representative Eric Gomez, who co-authored a letter sent to the White House on Monday.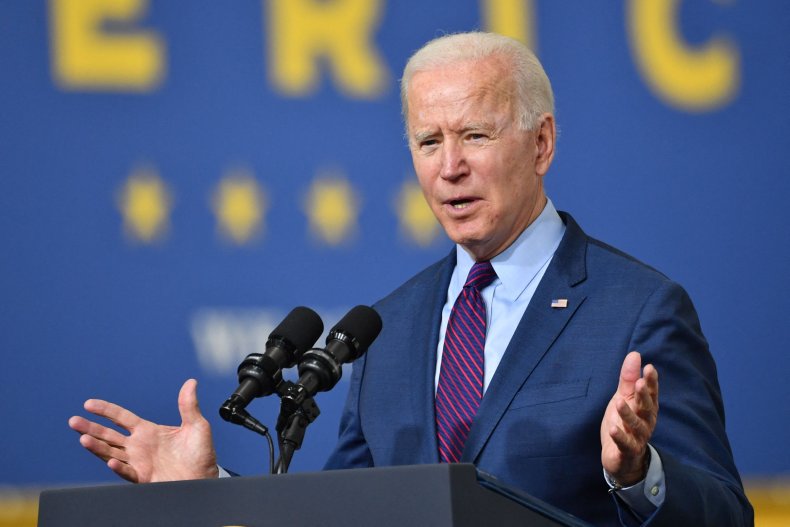 The White House has backed automatic stabilizers for unemployment and many legislators are hoping to see the wording in the American Families Plan, Biden's $1.8 trillion plan to invest in education, child care and paid family leave. Stimulus checks, however, haven't seen the same support from the administration.
When asked if another round of direct relief could be headed Americans' way, White House Press Secretary Jen Psaki told reporters the administration would consider what Congress proposes but added, "those are not free."
Adam Ruben, director of Economic Security Project Action, has spoken with the White House about the need for automatic stabilizers and told Newsweek it's a lesson the country needs to learn before the pandemic is over. However, legislators have yet to make it a top priority.
Last year, Democrats discussed including automatic stabilizers in a proposed relief package. Speaker of the House Nancy Pelosi initially supported the measure, but it didn't make it into the final version of the $3 trillion legislation.
Republican support for the CARES Act gave way to a push for relief targeted to people who were struggling during the pandemic. So it's unclear if Democrats could garner the GOP support they would need in the Senate.
Without GOP members on board, Democrats' only option to make automatic stabilizers a reality is to either gut the filibuster or use budget reconciliation. The first is largely not an option, as Senator Joe Manchin has put his foot down and won't vote in favor of it, thereby taking away a crucial vote.
Budget reconciliation may be possible, but with specific rules about how and when it can be used, it may mean Democrats will have to wait before pursuing automatic stabilizers.