Fourth Stimulus Check Update: Monthly $2K Petition 8,000 Signatures Shy of 3 Million
A restaurant owner in Colorado began an online petition during 2020 urging Congress to consider $2,000 monthly stimulus checks for every American while the pandemic continues. On Christmas Day of 2021, that petition is a little more than 8,000 signatures away from 3 million.
Stephanie Bonin launched her petition on Change.org last year, and it has picked up steam over the year as some people are still out of work and a new COVID variant has spread around the country.
"I'm calling on Congress to support families with a $2,000 payment for adults and a $1,000 payment for kids immediately, and continuing regular checks for the duration of the crisis," the petition reads.
Though Bonin's petition has gained more than 55,000 new supporters over the last seven weeks, it's unlikely that Congress as a whole will be moved by the petition. As of 6 p.m. ET on Christmas night, there were 2,991,650 signatures.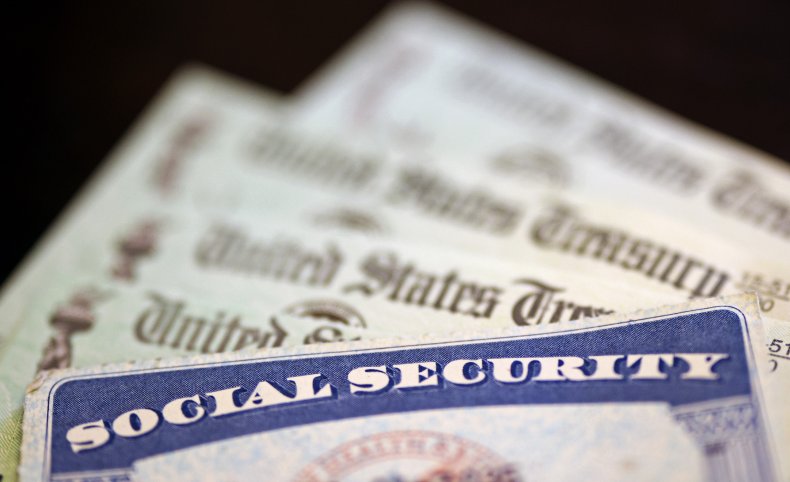 As the Omicron variant works its way around the country and COVID cases are rising, the online petition is nearing this major milestone.
The Omicron variant of COVID-19 has run rampant, record numbers of people are catching COVID again—even if they're vaccinated— and sports leagues are now getting hit hard by the virus. If businesses and schools shut down again, there could be new calls for another round of stimulus checks.
The first stimulus checks issued to Americans in 2020—under former President Donald Trump—were $1,200 per person, plus an additional $500 for each dependent. Those began hitting bank accounts in April 2020, just a month after the initial shock of COVID—and after sports began shutting down or postponing their 2020 seasons.
The second stimulus checks, later in 2020, were $600 per adult with an additional $600 for each dependent. A third stimulus check was issued at $1,400 per adult after Joe Biden took office in January 2021.
There are other petitions calling for similar stimulus funds, but they are all substantially smaller than the one launched by Bonin.
The petition with the most signatures began at the height of lockdowns and mass unemployment because of the pandemic. The petition organizer said it was "heartbreaking" to see her employees struggle.
"Our restaurant community is wrestling with seeing everything we all have worked so hard for irrevocably changed," Bonin's petition states. "Our hearts were breaking as we watched our staff divide the ingredients in our kitchen to bring to their homes: a dismal token for employees who worked tirelessly every day. Our talented and cherished team, some of whom have been with us since we opened our doors 15 years ago, are now without an income."
Overall, seven petitions have collectively gained more than 4 million signatures. Biden has shown no indication that he'll move forward with a plan for monthly payments. At least for now.
Last spring, more than 80 Democrats in Congress showed support for recurring payments, and Vice President Kamala Harris supported that as well. Six members from the Ways and Means Committee even wrote the president a letter encouraging him to include recurring monthly checks in the American Families Plan.
The White House has indicated all along that recurring payments would be too costly, but the administration said they would entertain a plan laid ahead of them by Congress.