Fourth Stimulus Check Update: Petition for $2,000 a Month Hits 2.3 Million Signatures Amid Uphill Battle
While a growing number of people are backing monthly stimulus checks, a recent ruling from the Senate parliamentarian means there could be an increased need for Republican support to make them a reality.
A Change.org petition calling for $2,000 monthly stimulus checks has garnered more than 2.3 million signatures and 80 Democrats in Congress support direct payments. However, Democrats can only bypass Republicans one more time this year and with infrastructure and Medicaid expansion at the top of President Joe Biden's priority list, passing more direct payments may have to be a bipartisan effort.
Democrats were able to pass the American Rescue Plan, Biden's $1.8 trillion relief package, without any Republican support by using a method called reconciliation. Reconciliation legislation isn't subject to a filibuster, so only a simple majority of 51 votes in the Senate is needed for it to pass, which the Democratic caucus has if it's unified.
While an effective means of passing legislation along party lines, there are specific rules for what reconciliation can be used for and when it can be used. Given the staunch party divide in the Senate, Democrats considered using the method twice more this year to help move Biden's agenda along, but on Wednesday, Senate Parliamentarian Elizabeth MacDonough effectively ruled that they can only use it one more time.
One item Democrats considered using reconciliation for was Biden's American Families Plan. Democrats on the House Ways and Means Committee urged the president to include automatic stabilizers that would trigger direct payments and expanded unemployment payments in the American Families Plan.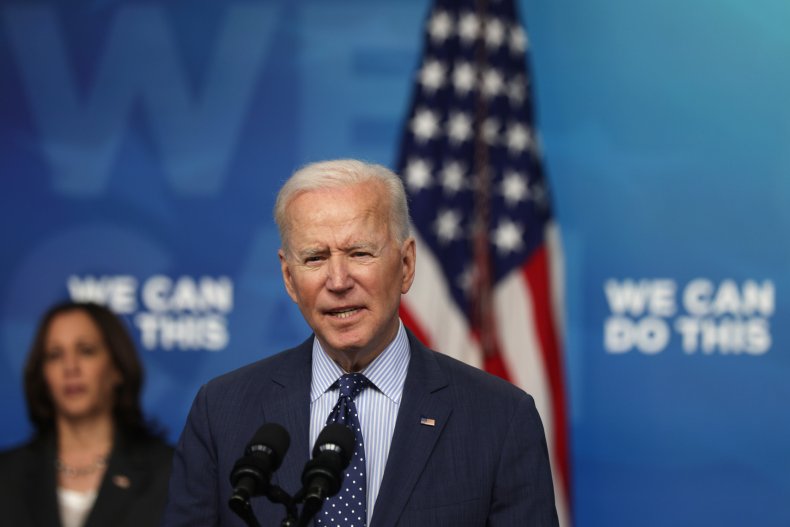 Biden vocalized his support for putting automatic stabilizers in place that would prompt the expansion of unemployment, but has largely been silent on the issue of direct payments. If he were to get on board and include recurring payments in the American Families Plan, it's unclear if Democrats would have the numbers to pass it even if they pursued reconciliation.
Only about 64 Democrats in the House and 21 in the Senate have voiced support for recurring payments and some moderates in the caucus pushed for more targeted stimulus checks the last time Congress sought to pass a relief package. If the American Families Plan is what Democrats choose to use their last reconciliation for, recurring direct payments are likely to get tossed aside in favor of passing the package.
It's also possible Democrats will use reconciliation for something else entirely, such as the American Jobs Plan or Medicaid expansion.
Despite the convincing that would likely have to transpire to form a unified caucus around recurring direct payments, reconciliation is still more likely to make them a reality than pursuing Republican support, as none voted in favor of the last relief package. Republicans have also used the increase in vaccinations and the country's reopening to back up their position that additional direct support to Americans is unnecessary.
Although recurring stimulus checks face an uphill battle in the Senate, it hasn't stopped people from signing a Change.org petition calling for Congress to get on board with the payments. Stephanie Bonin, a Denver restaurant owner, started the petition last year when her restaurant was forced to close to help slow the spread of COVID-19, thereby minimizing hospitalizations and deaths.
In it, she calls for $2,000 monthly payments for adults and $1,000 payments for children for the duration of the health crisis. It continues to grow daily and if it reaches its goal of 3 million signatures, it will become one of Change.org's top signed petitions.
"Moving forward Congress needs to make recurring checks automatic if certain triggers are met," Bonin wrote in an update. 'No more waiting around for our government to send the help we need."