Fourth Stimulus Check Update: Petition for Monthly $2K in Home Stretch to 3 Million Signatures
A petition for monthly stimulus checks of $2,000 is less than 60,000 signatures away from its goal of 3 million. Following a surge of support in the summer months, momentum for the petition has waned as new COVID-19 cases and deaths continue to decline across the U.S.
The Change.org petition, launched by Denver restaurant owner Stephanie Bonin last year, asks the U.S. House of Representatives and Senate for legislation that would provide a "$2,000 payment for adults and $1,000 payment for kids immediately and continuing regular checks for the duration of the crisis."
The petition has drawn more than 2,940,800 as of Saturday, with about 44,000 new supporters in the past month. It will become one of Change.org's most signed if it reaches its goal of 3 million signatures.
During the summer COVID-19 surge, the petition hit peaks of over 100,000 new supporters a week as families struggled to weather the economic fallout of the worsening pandemic.
But it never translated to pressure on members of Congress. The Biden administration has signaled in recent months that stimulus is no longer a priority, focusing instead on advancing an infrastructure bill and larger social spending plan that's key to President Joe Biden's domestic agenda.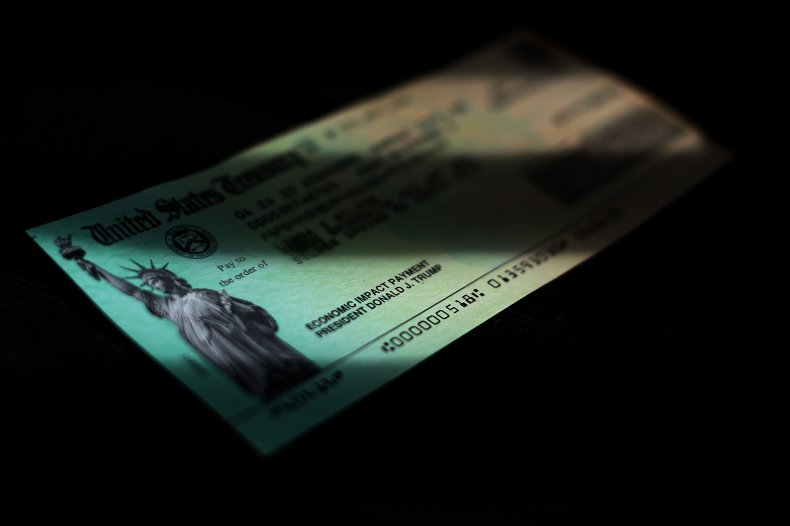 As that campaign inches toward 3 million signatures, a senior citizens advocacy group has asked congressional lawmakers for a fourth stimulus check of $1,400 for an estimated 69 million Social Security recipients.
Last month, The Senior Citizens League (TSCL) gathered hundreds of thousands of signatures in an effort to pressure Congress to deliver "emergency stimulus" to help retirees, disabled adults, widows and widowers in coping with the "unprecedented inflation year."
Data collected by the group found an estimated 6.2 percent increase to the Social Security cost of living in 2022, which greatly exceeds this year's 1.3 percent increase to benefits.
"Across the country household budgets of retired and disabled Social Security recipients have been pummeled by skyrocketing costs," TSCL Chairman Richard Delaney wrote in a letter seen by Newsweek to lawmakers. "Many report they are only eating one meal a day."
Dozens of lawmakers—56 representatives and 21 senators—and more than 150 economists have pushed Biden to support recurring stimulus payments this year.
Rep. Ilhan Omar, a Minnesota Democrat, introduced a bill late July that would establish a federal universal basic income system. Under that five-year pilot program, U.S. adults earning under $75,000 would receive $1,200 a month and $600 for each qualifying dependent.
The legislation only drew support from Democratic Reps. Cori Bush, Dwight Evans, Jamaal Bowman and Pramila Jayapal.