Fourth Stimulus Check Update: Petition for Monthly $2K Payment Gains 85K Signatures in 1 Week
A petition calling for monthly stimulus checks until the pandemic ends has continued to gain momentum, as health experts warn that the more-virulent Delta variant poses a serious threat to unvaccinated populations across the country.
Denver restaurant owner Stephanie Bonin created the Change.org petition last year, which calls for the U.S. House of Representatives and Senate to pass legislation that would provide families with a "$2,000 payment for adults and a $1,000 payment for kids immediately, and continuing regular checks for the duration of the crisis."
More than 2,558,200 have signed the petition at time of publication, with about 85,000 new supporters in the past week. The petition will become one of Change.org's most signed if it hits its goal of 3 million signatories. Bonin is confident that it will, and at its current pace, the petition could hit the goal by late August.
"The most common reason [people sign] is that uncertain feeling," Bonin told Newsweek. "We're still in uncertain times ... And it's times like this that it feels like people go back into a fear-based life."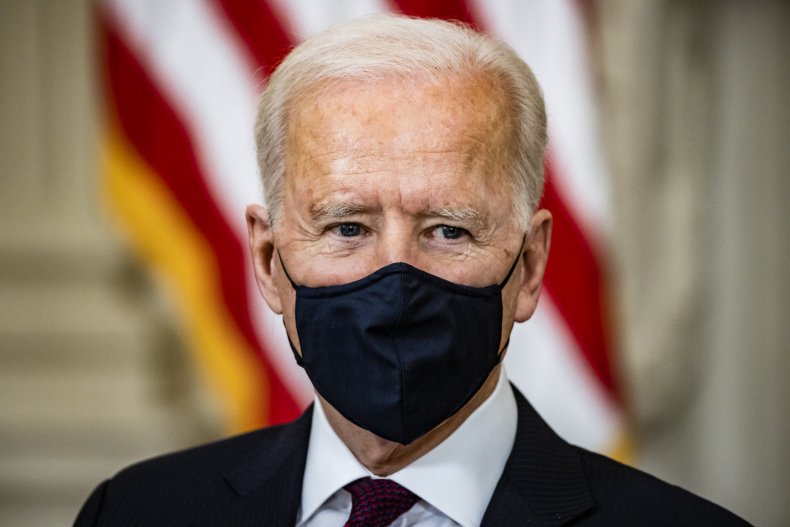 Bonin was referring to the Delta variant, which is now the most common variation of the virus in new cases. For the first time since May, the U.S. surpassed 20,000 new infections for the fourth day in a row on Saturday. Dr. Anthony Fauci, director of the National Institute of Allergy and Infectious Diseases, warned last weekend that the emerging variant could trigger an uptick in cases in areas with low vaccination rates.
The petition has been regularly updated since it was launched during the first wave of the pandemic in 2020 under former President Donald Trump's term in office.
"We need immediate checks and recurring payments so that we can keep our heads above water," the petition read. "Congress needs to make sure that we won't be financially ruined for doing our part to keep the country healthy."
This month, Bonin insisted that Americans still need monthly payments because new variants and a resistance to the vaccine among GOP voters have threatened the country's ability to overcome the virus.
"We all are incredibly resilient if we know the tools we have to be resilient with," she said. "$1,000 a month, $800 a month, it isn't enough to pay all the monthly bills. But if I know I just have that I can figure out what I do from there."
Additionally, five smaller online petitions for monthly checks have also continued to gain support over the past month. One petition, titled "Immediate $2,000 + for every American per month," has drawn roughly 130,000 signatures, with 48,000 new signatories in the past four weeks.