Fourth Stimulus Check: Why Some May Not Be Eligible if Congress Passes More Relief
Now that Tax Day is behind us, Americans who were once eligible for direct payments may not continue to be if Congress signs off on additional relief.
A growing number of Democratic lawmakers are calling for President Joe Biden to back recurring stimulus checks in future legislation. Details about amounts or eligibility have yet to be released, but given how negotiations transpired in the past, additional direct payments would likely have to be targeted.
Future payments would also likely be based on a person's most recent tax return, which for many is their 2020 return, not their 2019 return, as was the case for many in the first three rounds of payments. That means if people saw an increase in their income in 2020 that puts them outside of an income cap, they wouldn't receive a new payment, or at least not a full one.
President Joe Biden has received three letters from Democratic lawmakers calling for another round of direct payments. They've all advocated for not just one more check but multiple ones until the economy rebounds.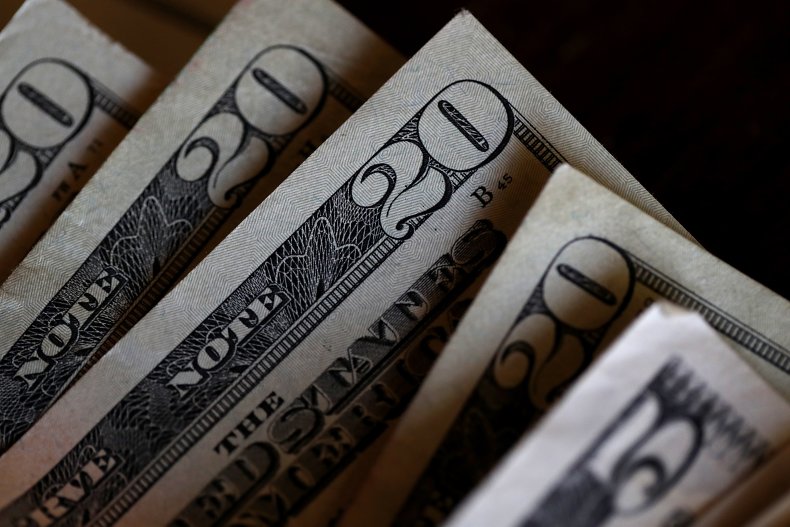 Democratic Representative Ilhan Omar, who spearheaded a letter signed by more than 50 of her colleagues, has called for monthly payments of $2,000. That letter, sent in January, said payments should continue until the "economy recovers" and should be equal for adults and dependents.
Two other letters, signed by Democrats in the Senate and on the House Ways and Means Committee, urged Biden to tie relief to economic conditions. If Congress were to pass a method of doling out relief known as automatic stabilizers, it would agree on what circumstances warranted that relief.
Congress could enact legislation that would kick-start direct payments to certain individuals whenever employment dropped below a certain level. Payments would continue until employment rose, at which point they'd be automatically halted.
"Tying these benefits to economic conditions, rather than arbitrary political timelines, would help us maintain relief for Americans still struggling with how to keep their kids fed, pay bills, and keep a roof over their heads, lifting up Americans and help create a truly equitable economic recovery," Democratic Representative Gwen Moore said in a statement.
The Economic Security Project has spoken to the White House about the benefits of automatic stabilizers, and Adam Ruben, its director, told Newsweek the Biden administration seemed receptive. He acknowledged that stimulus checks can be a costly measure, so he advocates a two-pronged approach that would issue broad or targeted payments based on the level of unemployment.
By issuing broad payments when employment is low and then concentrating payments on lower-class or working-class communities when it starts to rise, the cost of automatic payments could be made "more manageable," Ruben said.
With coronavirus cases dropping, vaccinations increasing and states opening back up, it could be a tall order to pass additional relief in a divided Congress. However, economists who support automatic stabilizers see it as a means of not just helping people in the current crisis but also preparing a response for the future.
One lesson learned from the 2008 recession was that Congress didn't do enough quickly to help the economy. Putting automatic stabilizers into place outside of a crisis can help take heightened partisan politics out of the equation. Even if Congress doesn't pass immediate relief, it's possible it could approve legislation that would issue more direct payments down the line.