Fourth U.S. Soldier Found Dead in Niger After Ambush Reportedly Linked to ISIS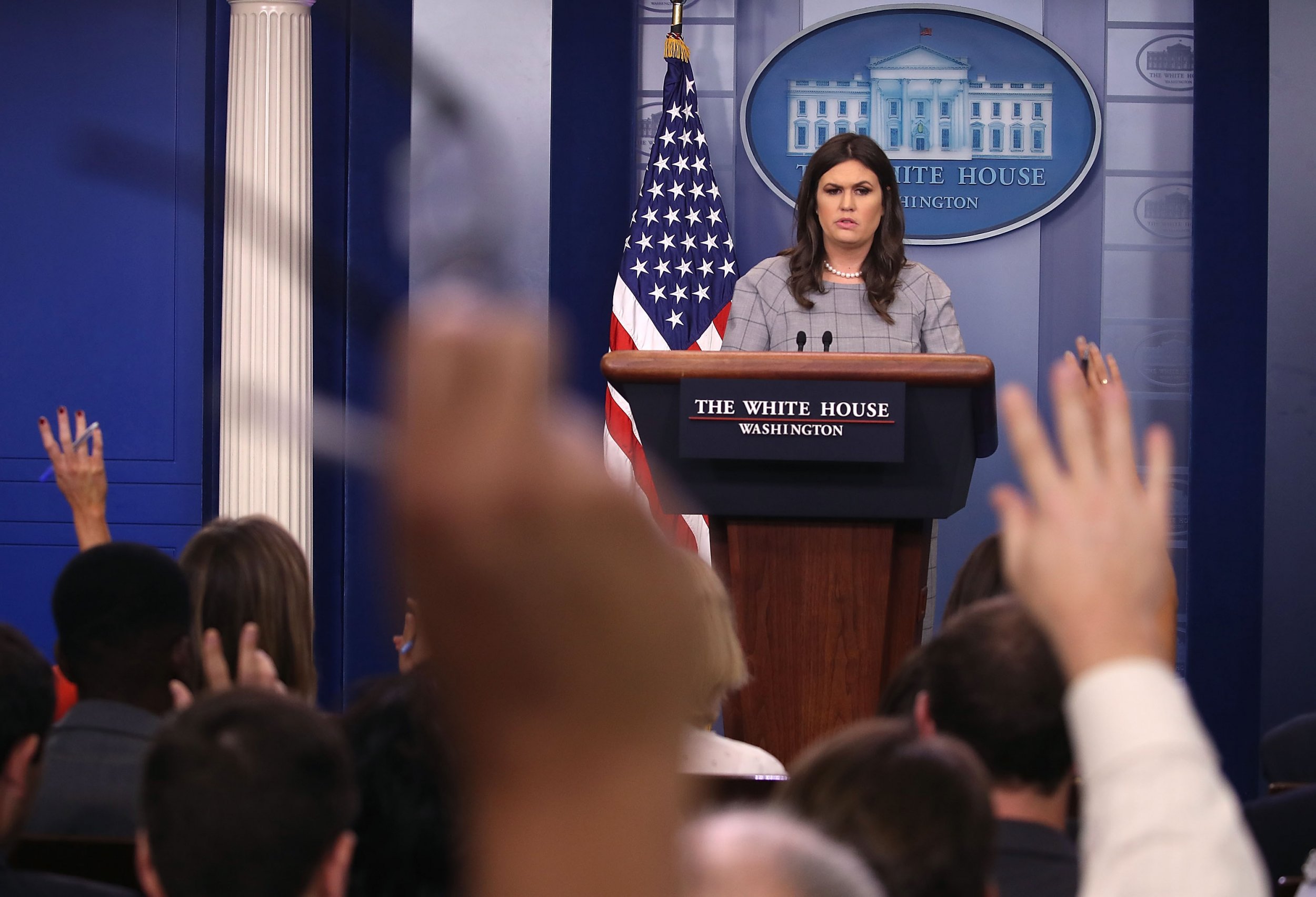 The death toll in the first fatal U.S. military incident involving hostile fire in Niger has been raised to four, after the White House said the body of a U.S. soldier who went missing during an ambush has been found.
The U.S. service member's body was discovered by Nigerien forces roughly 48 hours after he went missing, White House press secretary Sarah Huckabee Sanders said Friday. Initially, the government said three soldiers were killed and two wounded in the ambush.
The soldiers—part of a 12-member team—were in a remote part of Niger near the border of Mali when they came under fire by roughly 50 enemy fighters believed to be affiliated with the Islamic State militant group (ISIS). They were leaving a meeting with Nigerian soldiers in unarmored pickup trucks when they were attacked, according to CNN, which prompted them to exit the vehicles and return fire.
Terrorist groups—including Al Qaeda in the Islamic Maghreb (AQIM) and ISIS—have reportedly been traveling across the Niger-Mali border to trade black market goods to help finance their activities.
The three soldiers initially confirmed dead were all U.S. Army Special Forces members, also known as Green Berets, and they belonged to the 3rd Special Forces group based out of Fort Bragg, North Carolina. They were identified as Staff Sergeant Bryan Black, 35; Staff Sergeant Jeremiah Johnson, 39; and Staff Sergeant Dustin Wright, 29. The name of the fourth soldier has not been released and it's not clear how he died.
The U.S. military has had a presence in Niger since 2013 and the soldiers killed were there to train Nigerien forces as part of a larger counterterrorism effort. There are currently around 800 U.S. military personnel in the African country, and most work on two bases and conduct drone surveillance. The U.S. is in the process of building a major drone base in the city of Agadez, located in central Niger.
The deaths of these soldiers highlights America's increasing role in the fight against terrorism in Africa. In addition to Niger, the U.S. military is active in Chad, Somalia, Libya and Cameroon, among other countries. In May, a U.S. Navy Seal was killed in a raid on an Al-Shabaab compound in Somalia—the first U.S. military death in the African country since the infamous "Black Hawk Down" incident in 1993, when 18 American service members were killed.