Fox Anchor Calls Out Viewer Asking Where He 'Came From': 'This Country Looks Like You And Me'
A tweet from Fox News anchor Roop Raj has received more than 1,000 likes and shares for calling out a viewer who questioned where he "came from." On Friday, the Michigan-based Fox 2 anchor took to his social media accounts on Twitter, Facebook, and Instagram to offer what appeared to be a lesson on tolerance and inclusion.
"'I don't know where you came from, but here in America,' a fellow American wrote to me today," Raj began in the post. "To that ignorance, I replied 'Troy.' I'm from Troy, MI."
The tweet which sparked the response from Raj came from a Twitter user in what appeared to be a comment on the ongoing trade war with China. "Raj, I wish you understand why the tariffs will be in place. I'm not sure where you came from," the user wrote Thursday. "But USA wants fair trade do some homework then report."
Raj went on to educate the readers on his background, writing that his parents—both originally from India—came to the United States "by invitation" at a time when engineers were in short supply.
"The people of this community are our pride. We are American. So are you," Raj continued in Friday's tweet. "So let's stop the idiocy around who's been here longer. Please."
One of the biggest questions I get is where my name is from," Raj wrote on his official Fox 2 page in 2012. "Although I was born and brought up in the Midwest, my parents came from India back in 1973. So yes, the name is Indian. And I have heard all of the nicknames! 'Roop Dogg,' 'Roop There it Is,' etc."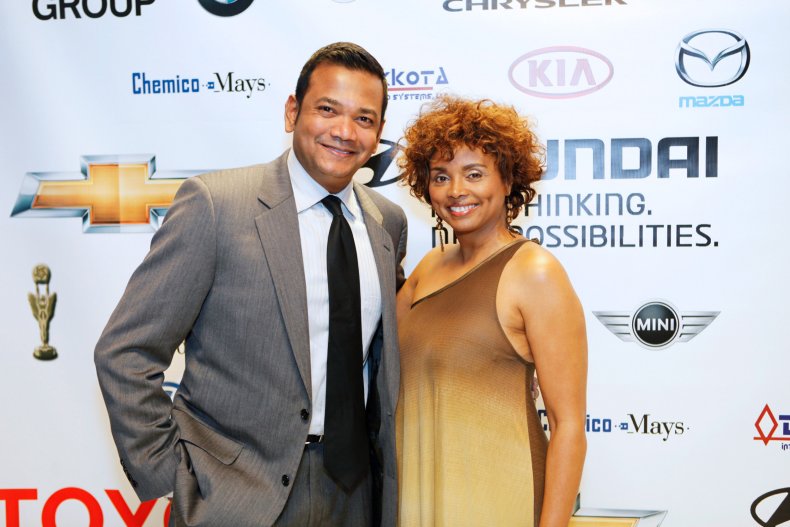 Over the course of his career, Raj has covered Hurricane Katrina and received the first-place award for 'Breaking Weather Coverage' issued by the Associated Press. He is known to be an outspoken advocate for his community.
"I believe that my job as a reporter here doesn't end when we sign off. I want to get involved in the community whether it be mceeing your organization's event or volunteering with your group," Raj also wrote on his Fox 2 page. "So please, let me know how I can dive right in and help this community. There's truly no place like home."
Within hours of being posted, the far-reaching message has garnered an outpouring of support from across the internet—one person tweeting gratitude to the anchor "for responding to hate with kindness and love." Michigan Attorney General Dana Nessel also rallied behind the anchor, tweeting "I miss living in a country where people felt ashamed to express such abhorrent sentiments. Stand strong, Roop!"
"If you must ask where I come from, perhaps you should remind yourself of who this country belongs to," Raj concluded in his response to the viewer. "It's not yours or mine. It's ours. The country looks like you AND me. Here's to better days."