Fox Business Anchor Brags That 'Other Countries' Have Started Using Trump's 'Fake News' Catchphrase
A Fox Business anchor bragged during a Thursday segment that "other countries" have followed the example of President Donald Trump to classify media stories as "fake news."
Dagen McDowell, who is an anchor on Fox Business and also a Fox News business correspondent, interviewed former Arkansas Republican Governor Mike Huckabee to discuss the forthcoming book Merchants of Truth from Jill Abramson, the former executive editor of The New York Times. In the book, which will be released in February, Abramson, who was fired in 2014, appeared to accuse her former employer of being "unmistakably anti-Trump." However, Abramson later said that Fox News, which ran the excerpt from the book, took the comment out of context.
Commenting on the allegation, Huckabee told McDowell that he believed Abramson was merely stating the obvious in her assessment. The Fox Business anchor then highlighted Trump's popular catchphrase "fake news," arguing that it resonated with Americans and people around the world.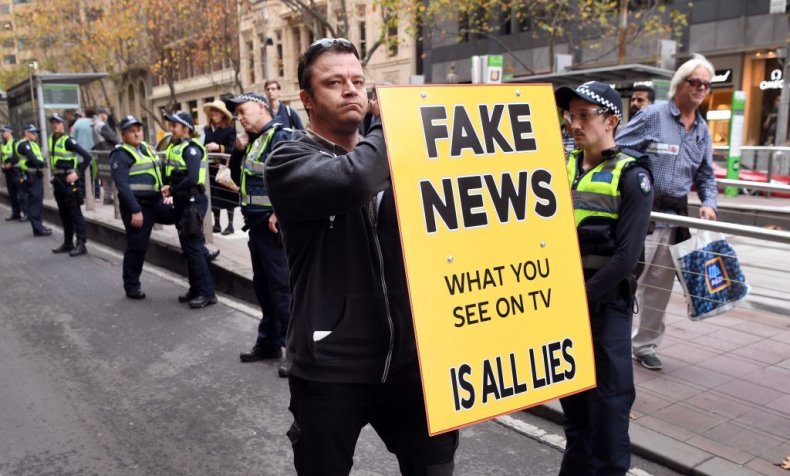 "It's interesting, even in popular culture, in our vernacular now, the whole idea of fake news. You hear it repeated on scripted television shows, on reality shows, you just see it everywhere, even in other countries," McDowell said, Media Matters for America reported. "That's, quite frankly, one of the reasons that President Trump was so popular on the campaign trail and that he won, quite frankly, is because he was kind of stating the obvious," she added.
Leaders from around the world, including U.S. allies and rivals, have taken note of Trump's catchphrase and have used the now iconic term.
President Bashar al-Assad of Syria, who Washington has accused of war crimes, said in February 2017, "We are living in a fake-news era." Philippines strongman President Rodrigo Duterte attacked reporters of a news site last January, saying, "Since you are a fake news outlet then I am not surprised that your articles are also fake." Last February, Turkey's President Recep Tayyip Erdoğan dismissed reports of civilian casualties due to his country's actions in Syria as "fake news." And Venezuela's President Nicolás Maduro claimed in July 2017 that his government was the victim of false stories from around the world, arguing, "This is what we call fake news today, isn't it?"
From Israel to Myanmar, Malaysia, Hungary, Russia, China, Cambodia and other nations, leaders have jumped behind the slogan popularized by Trump. Often they, like their counterpart in Washington, use the term "fake news" simply to denigrate and dismiss criticism or negative reports.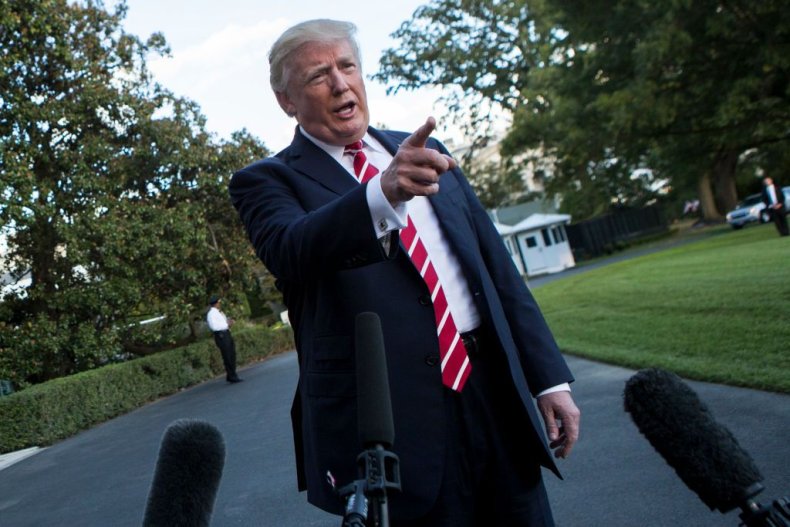 Joel Simon, the executive director of the Committee to Protect Journalists, told Politico last July that politicians from around the world have tuned in and started using the line.
"It's a constant refrain," Simon said. "You hear all sorts of autocratic leaders from all over the world who are upset about media coverage framing it as fake news."
As for The New York Times, it has defended itself against criticism that it is biased against the Trump White House.
"Every political administration complains about the scrutiny and coverage it receives from the free press. But our job is to seek the truth and hold power to account, regardless of who occupies the Oval Office," Times spokeswoman Eileen Murphy said in a statement, the New York Post reported. "That is what we have done during the Trump administration, just as we did in the Obama, Bush and Clinton administrations. We take pride in our long history of journalistic independence and commitment to covering the news without fear or favor."