Fox and Friends Claims Muslims Are Using 'Enclaves' to Advance Sharia Law Plot in the West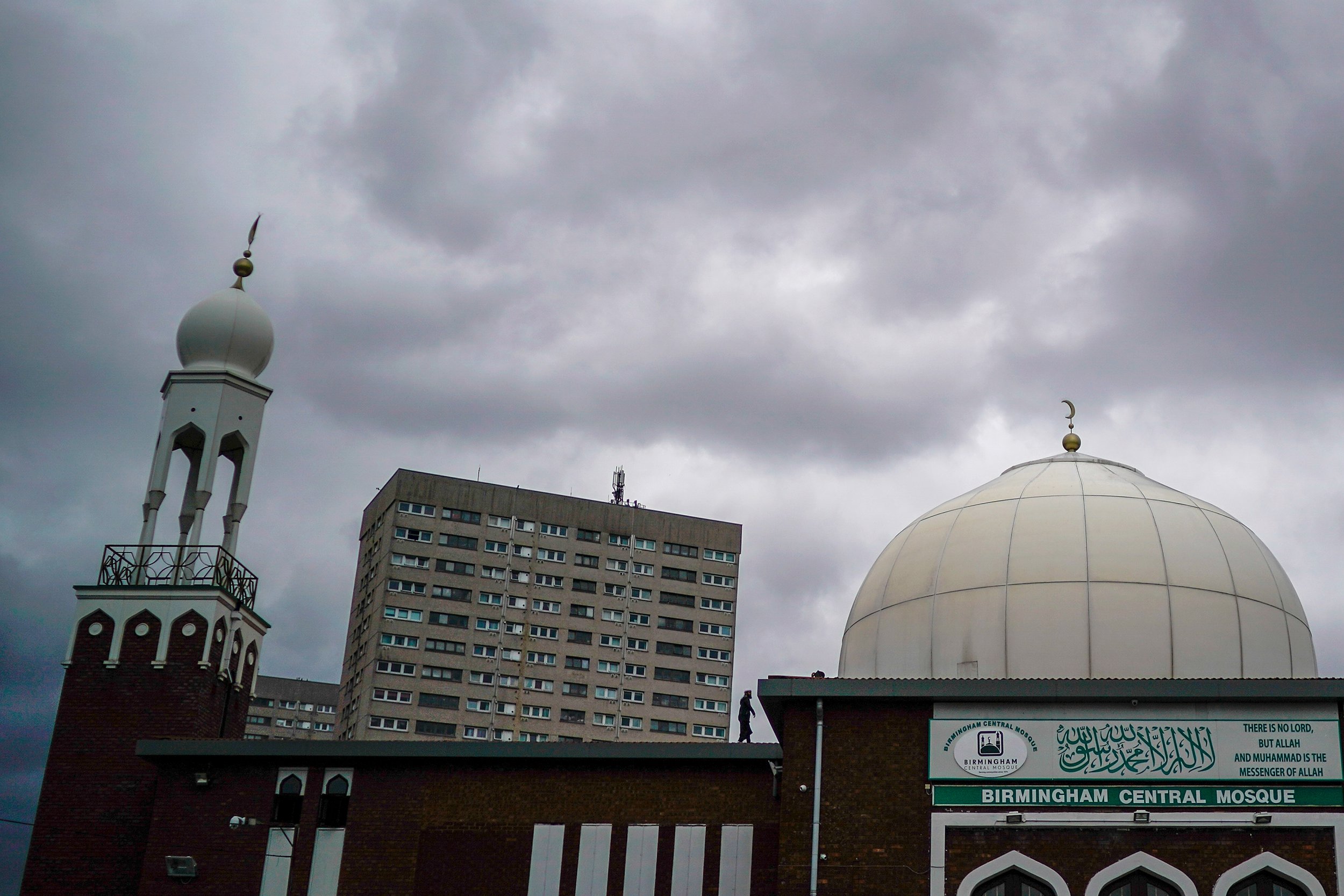 As Republican and Democrat officials make their final plays ahead of next week's midterm elections, Fox News' Fox & Friends program has been promoting xenophobic conspiracy theories in an effort to equate migration with anti-western Muslim plots.
On Monday's edition of Fox & Friends, regular contributor Andrew McCarthy discussed a recent column he wrote for conservative magazine National Review, in which he attempted to equate free speech rules in the European Union with Sharia law—a legal system based on Islamic tradition.
McCarthy's column discussed a recent decision by the European Court of Human Rights (ECHR) to uphold a conviction against an Austrian woman for disparaging religion, after she claimed the Prophet Muhammad was a pedophile.
"It's always been easier in Europe to regulate speech," McCarthy told the show's hosts. "But, what they've now done is adopted Sharia blasphemy standards," he claimed.
The woman had held two seminars in 2009, in which she told attendees about things the prophet "liked to do with children" and said, "A 56-year-old and a 6-year-old?... What do we call it, if it is not pedophilia?"
The ECHR upheld rulings by multiple Austrian courts that said her comments were not covered by free speech laws, given that she failed to provide adequate context for her assertions and suggested she had no intention of contributing to the public debate, as the defendant had claimed.
In its ruling, the seven-judge panel explicitly noted that religions are not exempt from criticism or denial of their beliefs. This is not a common assertion in Sharia courts, putting paid to McCarthy's suggestion that Europe had adopted Sharia standards of blasphemy. It should be noted that this case did not involve any charges of blasphemy.
With the encouragement of hosts Brian Kilmeade and Ainsley Earhardt, McCarthy used his misunderstanding—or intentional misrepresentation—of European law to cite the case as evidence of a gradual advancement of Sharia by the Muslim Brotherhood—a controversial transnational Sunni Islamist organization that is frequently referred to by Islamophobic conspiracy theorists on the American far-right.
"This is the Muslim Brotherhood plan, it always has been," he said. "You set up enclaves in the West. You demand of the host country that they allow you to run your affairs according to Sharia, and, over time, you push the society to adopt Sharia standards."
Fellow contributor Rachel Campos-Duffy jumped on McCarthy's theory to equate Islamist politics with mass migration. While she noted new arrivals represent a vital supplement to the U.S. workforce, she suggested their migration "comes with its own costs."
"There's the cost of assimilation," Campos-Duffy explained, suggesting European nations are already "having to grapple with Sharia law, and all the cultural problems that happen when you import big numbers of people."
Fox News contributors have previously been criticized for falsely suggesting there are Muslim "no-go areas" in some major European cities where police and non-Muslims refuse to go for fear of the minority groups living there.
In 2015, terrorism analyst Steve Emerson told Fox News that Birmingham—the U.K.'s second-largest city—was one such area. His allegation was met with anger and derision in the U.K., and he was even branded a "complete idiot" by the country's then prime minister David Cameron.