'Fox and Friends' Falsely Called ESPN's Jemele Hill Unemployed after She Won NABJ's Journalist of the Year
A guest on Fox and Friends—perhaps the most important TV show in the world, since the president watches nearly every day and often spends his morning live-tweeting it—slammed sports journalist Jemele Hill this week for being unemployed. The only problem: She's gainfully employed by ESPN.
The Fox and Friends segment began by reminding viewers of a controversy in which Hill called President Donald Trump a white supremacist, then pivoted to the news that Hill had won Journalist of the Year from the National Association of Black Journalists (NABJ). The Fox hosts were upset such a major award would go to Hill and invited guest Lawrence Jones, editor of the website Campus Reform, to comment.
"Yeah, the bottom line is that she's unemployed from hosting her own TV show," Jones said. "This is not something that we should be promoting. At the end of the day, I want people that look like me, people that looked up to her, to have someone on TV that is going to forever show them that they can do it.
"Now she can't do that. Now she's unemployed. The National Black Association of Journalists [sic] is literally saying that we're going to applaud unemployment. And that's not something I stand for."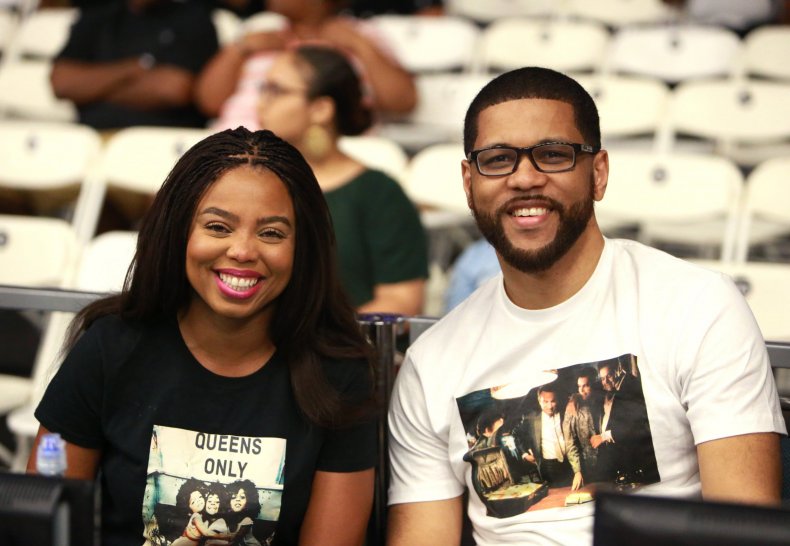 Host Steve Doocy then jumped in to add that, when he went to journalism school, it was all about the facts and that many reporters now seem like activists. Nobody on air, however, corrected Jones' false statement that Hill was unemployed.
While Hill did choose to leave her Sportscenter hosting duties to focus more on writing, she still very much works for ESPN. In fact, the press release announcing the award cited by Fox and Friends, the NABJ mentioned her role at ESPN.
"Known for her provocative commentary on what's happening in sports and in the news, Hill is a senior correspondent and columnist for ESPN's The Undefeated," it read. "She uses her platform to address national, social and cultural issues, in addition to sports."
Fox and Friends issued a correction which, Deadspin noted, came more than five hours after the segment aired. The show posted to Twitter, "On the show this morning a guest stated Jemele Hill was unemployed. Correction: Hill is currently employed by ESPN."