'Fox And Friends' Host Says 'Ryan Gosling Is An Idiot' For Calling Moon Landing A 'Human Achievement'
In preparation for the release of the new film First Man, in which he stars as Neil Armstrong, Canadian actor Ryan Gosling has been doing plenty of press and interviews. Gosling plays Armstrong during the Apollo 11 mission of 1969 that successfully put men on the moon.
After the film made its debut at the Venice Film Festival this week, those in attendance noticed that the film leaves out one part of the moon landing some people believe made it so special—the planted flag of the United States of America.
Gosling explained his view of the choice to keep the flag out of the moon landing scene during an interview with The Telegraph.
"I think this was widely regarded in the end as a human achievement [and] that's how we chose to view it," Gosling said. "I also think Neil was extremely humble, as were many of these astronauts, and time and time again he deferred the focus from himself to the 400,000 people who made the mission possible."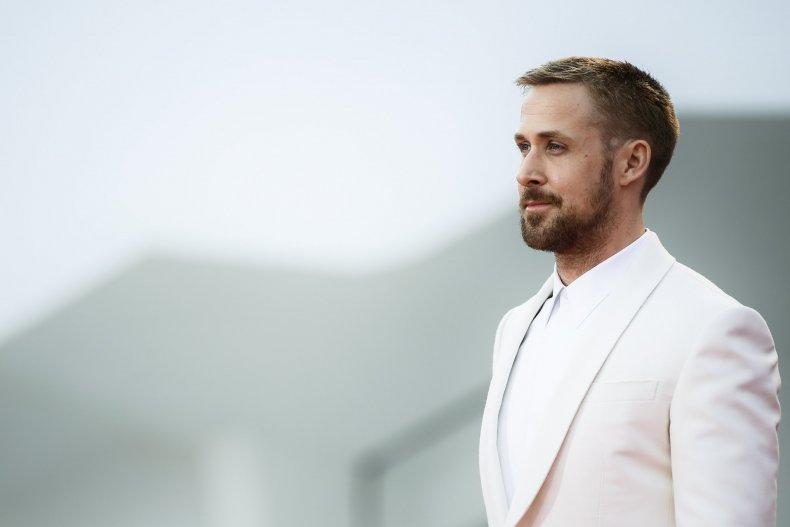 In a segment on Fox & Friends about the omission of the flag from the film, and Gosling's comments, co-host Pete Hegseth gave his opinion on Gosling's interview:
"Uh, here's what I think: Ryan Gosling is an idiot."
Hegseth then continued, attributing the moon landing to "One country, compelled by capitalism, by free people, with a vision." He then referred to "revisionist actors in Hollywood" who leave out details like the flag.
"This is the direction, they're scared to use the American flag, it's Hollywood," co-host Ainsley Earhardt chimed in before Hegseth started in on what a disaster Gosling's comments would be for the producers of the movie.
"We achieved that because we were in a race, we were in a race against one other country," Hegseth said. "You don't do that as a global community, you do that as a hedge against this communist threat which was the Soviet Union."
"This is an American achievement bar none," Hegseth said.
It's unclear whether the film also excludes the American flag that was on Armstrong and fellow astronaut Buzz Aldrin's space suits when they embarked on their moon mission. Congress passed a bill in 1969 that declared the flag on the moon was, "A symbolic gesture of national pride in achievement and is not to be construed as a declaration of national appropriation by claim of sovereignty," according to NASA. Other NASA missions have also historically included the American flag in ship, suit and buggy designs.