How to Watch Tonight's Republican Presidential Debate in South Carolina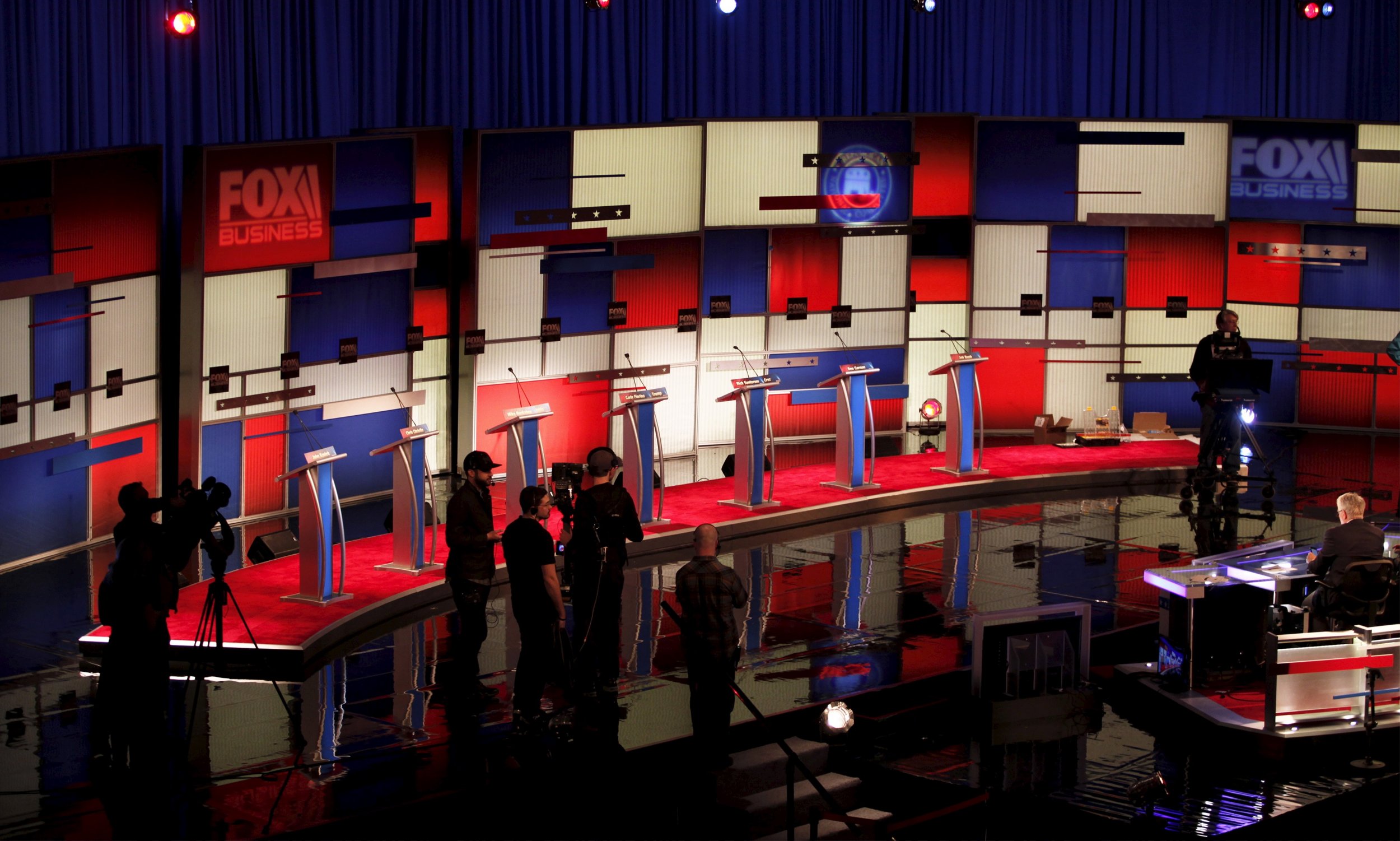 Thursday night's Republican presidential debate at the North Charleston Coliseum & Performing Arts Center in South Carolina, an early-voting state, is the sixth GOP primary debate—and the first 2016 debate for either party.
Front-runner Donald Trump will be placed center stage when the two-hour event starts at 9 p.m. ET. He'll be flanked by senators Ted Cruz (Texas) and Marco Rubio (Florida), and the others on the main stage will be retired neurosurgeon Ben Carson, former Florida Governor Jeb Bush and governors Chris Christie of New Jersey and John Kasich of Ohio.
Those wishing to stream the debate, hosted by the Fox Business Network, can go to FoxBusiness.com beginning at 6 p.m. ET. For viewers who prefer to watch it on television, the event will be on the Fox Business Network. Internet providers, including Direct TV, Suddenlink, Mediacom, Wide Open West and Cox Communications, are expected to unbundle the channel so their subscribers can watch. Fox News Radio also will broadcast both the main and earlier debate.
Social media users can follow the action with the hashtag #GOPDebate.
Former businesswoman Carly Fiorina and Kentucky Senator Rand Paul were demoted from the main stage to the so-called undercard debate, with former Arkansas Governor Mike Huckabee and former Pennsylvania Senator Rick Santorum. Paul is not likely to attend that debate, as he actively tries to win a spot on the main stage. The first debate is set to start at 6 p.m. ET.
The network's managing editor of business news, Neil Cavuto, and global markets editor, Maria Bartiromo, will moderate the main debate. Trish Regan and Sandra Smith will moderate the undercard debate.
The event will be held less than a month before the nominating process kicks off with the Iowa caucuses, on February 1, followed closely by the New Hampshire primary, on February 9.