Fox Business Host Describes Bernie Sanders' Criticism of Billionaires As a 'Powerful Line'
Fox Business host Stuart Varney suggested on Monday that Democratic presidential candidate Bernie Sanders was making a "powerful" point by calling for increased taxes on America's wealthiest citizens.
Varney, who hosts Varney & Co., made the comment as he interviewed Kayleigh McEnany, the national press secretary for Trump's 2020 presidential campaign. He played a clip of Sanders, an independent senator from Vermont, vowing that he would make billionaires pay their "fair share" of taxes.
"You know, this income inequality issue, beating up the billionaires, say, 'Come on, you can afford just a few extra million dollars in taxes,' that's a powerful line," the host asserted. "How do you go after it?" he asked McEnany.
The Trump campaign official argued that Sanders was taking the argument too far, suggesting that he wanted to do away with the "American dream" altogether. "We live in an aspirational country. We live in a country where people want to harness the American dream, want to aspire to be a billionaire or a millionaire or a successful person one day," she said.
"We don't want to abolish the American dream and billionaires," McEnany added.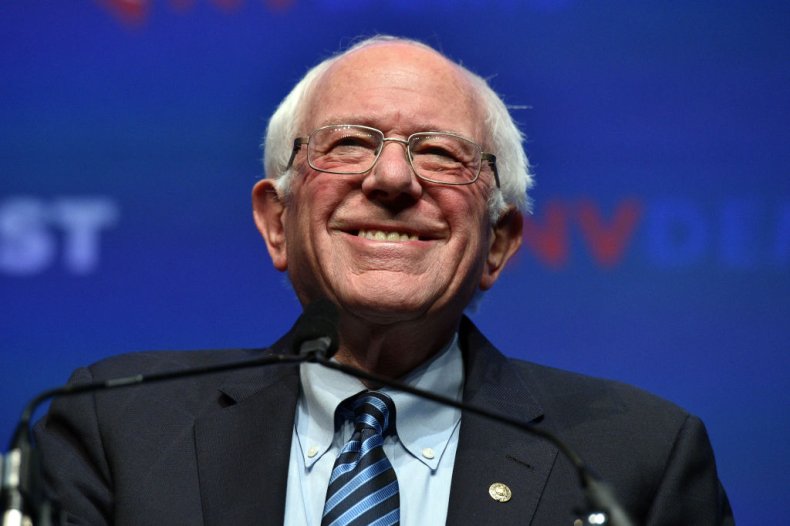 One of Trump's signature legislative achievements has been the passing of the Tax Cuts and Jobs Act of 2017, which has largely benefited wealthy Americans and corporations. When the tax cuts were passed, Trump and his supporters argued that they would "pay for themselves" and that companies would quickly reinvest the savings in the economy.
In reality, the cuts are projected to add $1.5 trillion to the national debt, and the national debt may exceed gross domestic product by 2028. Meanwhile, an analysis by The New York Times showed there was "no statistically meaningful relationship between the size of the tax cut that companies and industries received and the investments they made." The assessment suggested that companies that received the largest tax breaks invested the excess funds at a generally lower rate than those that got smaller cuts.
Several large corporations, such as Amazon and FedEx, have now paid no federal income taxes since the Trump tax cuts were implemented. This reality has drawn the ire of many Democrats, particularly the party's more progressive members, who have called for increasing taxes on corporations and the wealthy to fund social programs and infrastructure improvements.
Sanders and fellow Democratic presidential candidate Elizabeth Warren, a Massachusetts senator, have called for addressing growing income inequality nationwide by increasing taxes on corporate profits as well as wealth.
"We're told we can't afford to invest in the housing, health care and education our people need. Meanwhile, giant corporations are paying ZERO in federal income taxes," Sanders tweeted on Sunday. "When we stand up to the corporate elite, we can make real change for our country."