Fox Business Host Doesn't Think Americans Want Another Stimulus Check
Fox Business host Charles Payne said Monday that Americans would rather get by on their own without receiving another direct payment from the government in a new economic stimulus package. Payne's comments came as U.S. lawmakers attempted to collaborate on a new stimulus package that could cost roughly $908 billion.
The Quote
"We don't want to be dependent on the government," Payne said during Monday's episode of the Fox News program Fox & Friends. "We don't want to hope that [Democratic House Speaker] Nancy Pelosi comes around and sends out another check. We don't want that as human beings, and particularly as Americans."
Why it Matters
Enacted in March, the CARES Act provided all eligible Americans with a $1,200 direct payment as many businesses closed during the coronavirus pandemic. With many of the benefits granted under the CARES Act expected to expire at the end of December, lawmakers have attempted to agree on the details of a new economic stimulus package for weeks. Although some observers believe a compromise could be reached before Congress adjourns for its normally scheduled winter recess, many doubt that stimulus checks will be part of the package.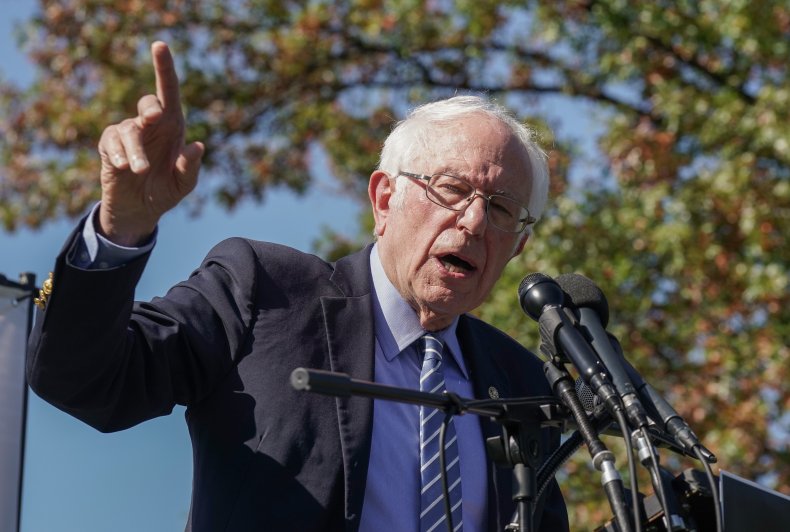 According to information released Friday by the U.S. Department of Labor, the U.S. economy only added 245,000 jobs in November, a figure that fell short of expectations. Language in the new bill promises to add an additional $300 per week to unemployment benefits, but currently has no provision for direct financial assistance.
In an interview with Fox News Sunday, Louisiana Republican Senator Bill Cassidy said that the $908 billion proposal "is not a stimulus bill, it's a relief bill. There may be a stimulus check, but that would be part of a different piece of legislation."
The Counterpoint
Some Democrats have criticized the current proposal for not including a provision for direct payments. According to an August poll conducted by the Franklin Templeton-Gallup Economics of Recovery Study, 70 percent of Americans believe the government should send a second stimulus check to Americans in need with 66 percent of those polled saying the maximum payment should be $900 or more.
During an interview with MSNBC on Sunday, Vermont Senator Bernie Sanders said that Americans "understand that in the midst of this crisis, through no fault of their own, because of the pandemic, the economy is in shambles. And they are asking the United States Congress to help them. At the very least, what we should be doing is continuing that $1,200 payment to every working class adult in this country, plus $500 for their children."
President-elect Joe Biden said during a Friday news conference that stimulus checks may still be a viable option. "I think it would be better if they had the $1,200," Biden said, "and I understand that may still be in play, but I'm not going to comment on the specific details." Biden referred to the current proposal as a "down payment" and indicated that more economic stimulus action would be necessary in 2021.