Fox Business Host and Millionaire Says He's Taxed More Under Trump, Guest Immediately Corrects Him
Fox Business host and millionaire Stuart Varney tried to claim that he has been taxed more heavily under Donald Trump, but a guest on his show pointed out that assertion was "objectively false."
The exchange came during a segment earlier this week, between Varney and guest Nick Hanauer, a venture capitalist and political activist. Hanauer supports an increased minimum wage and substantial tax increases on the rich. Varney insinuated on Wednesday that Hanauer was a socialist based on his progressive economic platform.
"I strongly disagree that I'm a socialist," Hanauer retorted. "What we're arguing about is versions of capitalism. In fact, what you're defending, and what we presently have, is socialism for rich people. That's the arrangement we have built in our economy."
Hanauer, an early backer of Amazon, then slammed giant corporations for paying their workers so little that they require food stamps and Medicaid to live.
But Varney quickly fired back, telling Hanauer that Donald Trump's tax overhaul was working in his favor.
"He is doing what you want because the one percenters, you know, the rich people of this country, the people who make the most money in this country, they, under this new tax law, will end up paying more in tax. Donald Trump is doing what you want," Varney said.
"That is objectively false," Hanauer replied. "Stuart, we just passed a $1.5 trillion tax decrease. Under what scenario are people like me paying more during a time when tax rates went down?"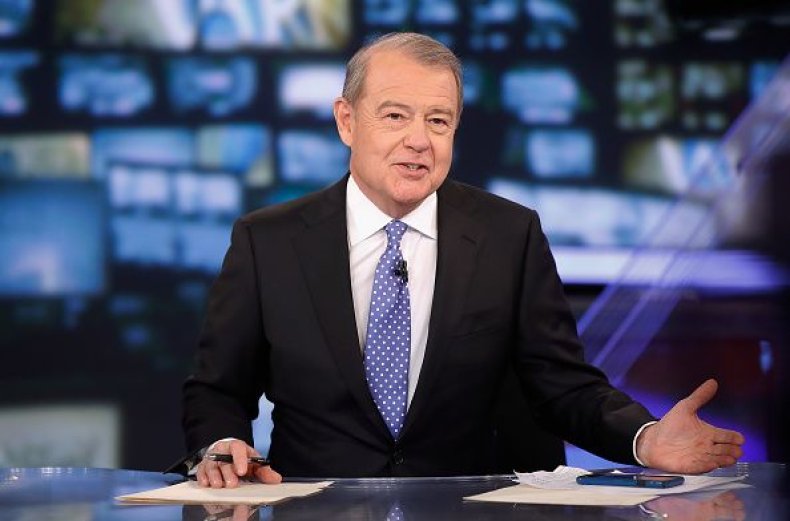 Trump's 2017 bill, arguably his biggest legislative achievement, cut taxes for most Americans, including those in the middle and upper class. The plan also benefited corporations, slashing the corporate tax rate from 35 percent to 21 percent.
"Let me explain some economics. I am in the one percent. Thank you very much indeed, Fox, I love it. I'm in the one percent. I live in New Jersey. I will be paying this year a great deal more in tax than I paid last year, because of tax reform. That's a fact," Varney said.
The prospect of increasing taxes on the nation's highest earners has been a topic of debate after freshman congresswoman Alexandria Ocasio-Cortez made headlines for proposing a 70 percent marginal tax rate on those earning more than $10 million per year.
"People are going to have to start paying their fair share in taxes," Ocasio-Cortez told Anderson Cooper on 60 Minutes earlier this month. "Your tax rate, you know, let's say, from zero to $75,000 may be 10 percent or 15 percent, et cetera. But once you get to, like, the tippy tops — on your 10-millionth dollar — sometimes you see tax rates as high as 60 or 70 percent. That doesn't mean all $10 million are taxed at an extremely high rate, but it means that as you climb up this ladder, you should be contributing more.
Fox Business Host and Millionaire Says He's Taxed More Under Trump, Guest Immediately Corrects Him | U.S.