Fox Business Host Tells Trump 2020 Challenger That President Has Never Lied: 'He Exaggerates And Spins'
Fox Business Network host Stuart Varney vehemently denied that President Donald Trump has ever lied to the American people, telling his Republican primary challenger Joe Walsh that the president simply "exaggerates."
Walsh appeared on the network for an interview with Varney on Friday morning. During the segment, Walsh asserted that Trump is a liar but Varney, despite being given examples, strongly disagreed.
"I do believe we've never had a situation like this, where we have a president who we fundamentally can't believe," Walsh said. "I do believe he lies virtually every time he opens his mouth."
Varney interrupted Walsh, asking him to provide an example of Trump's falsehoods. The 2020 candidate cited recent reports in which White House aides admitted that the president lied about having high-level phone calls with China on trade.
"That's not a lie. If the man said and he did that high-level talks had been held with China, that is not a lie. They were held with China," Varney replied.
"Stuart, he said there were high-level phone calls with Chinese officials, his staff admitted that was not true, that he lied in order to manipulate the market," Walsh responded.
Varney then asked Walsh to give him another example of when the president has lied, but Walsh pressed on and asked the Fox host if he genuinely believed Trump has never said false things to the public.
"You don't believe he's ever lied?" Walsh said, to which Varney said: "No."
"He exaggerates and spins," the Fox host said.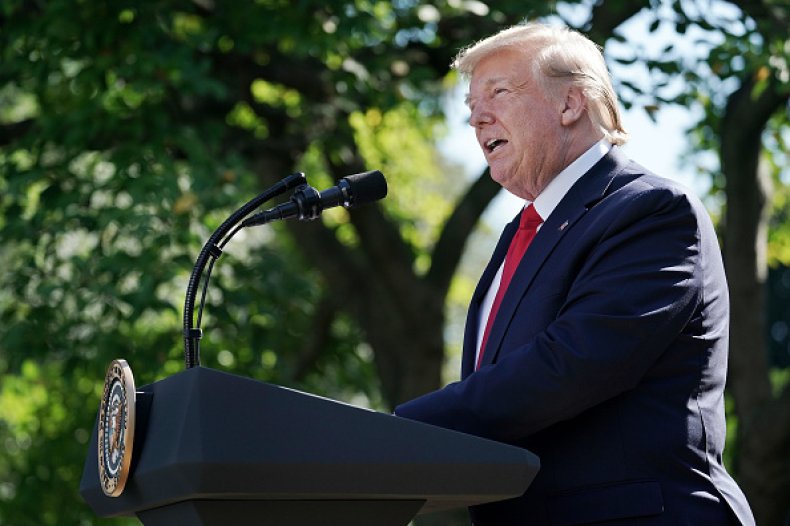 According to The Washington Post fact-checkers, Trump has made over 12,000 false or misleading claims in less than 1,000 days as president. Since he's entered the Oval Office, Trump has averaged about 13 lies per day. A majority of the falsehoods are about immigration, the economy or Russian interference in the 2016 election, according to the Post.
But still, the president's allies have continued to defend him against assertions that he is a habitual liar.
White House press secretary Stephanie Grisham told the Post this week: "I don't think they're lies. ... I think the president communicates in a way that some people, especially the media, aren't necessarily comfortable with. A lot of times they take him so literally. I know people will roll their eyes if I say he was just kidding or was speaking in hypotheticals, but sometimes he is."
Kayleigh McEnany, a Trump campaign spokeswoman, stunned CNN anchor Chris Cuomo on Wednesday when she claimed multiple times that the president has never lied. After McEnany repeatedly asserted that the president doesn't lie, Cuomo mocked checking his earpiece to make sure he was hearing her correctly.
"He doesn't lie," McEnany said. "The press lies."