Fox Business' Lou Dobbs Calls Bolton a 'Turncoat,' Says GOP Senators That Vote for Witnesses Are Trying to 'Sabotage' the Party
Fox Business host Lou Dobbs called former National Security Adviser John Bolton a "turncoat" on his television program Wednesday night. He also referred to Republican senators who were in favor of having witnesses testify in the impeachment trial of President Donald Trump as meaning to "sabotage the Republican party."
Bolton has written a memoir of his time in the administration of President Donald Trump. Expected to be released in March, Bolton's book reportedly describes a conversation Trump had with Bolton in which Trump says he planned on withholding millions of dollars in military aid to Ukraine unless they officially announced investigations into the Ukraine-based business affairs of Trump's political rival, former Vice President Joe Biden, and his son Hunter.
Bolton has also offered to testify in the impeachment trial against Trump, although the decision to call witnesses has not yet been put to a Senate vote. That is expected to occur Friday.
"It turns out John Bolton has been more of a turncoat than anyone realized and much sooner than they knew," Dobbs said. "A turncoat against the president who appointed him to serve in one of the highest positions of national security in any presidential administration."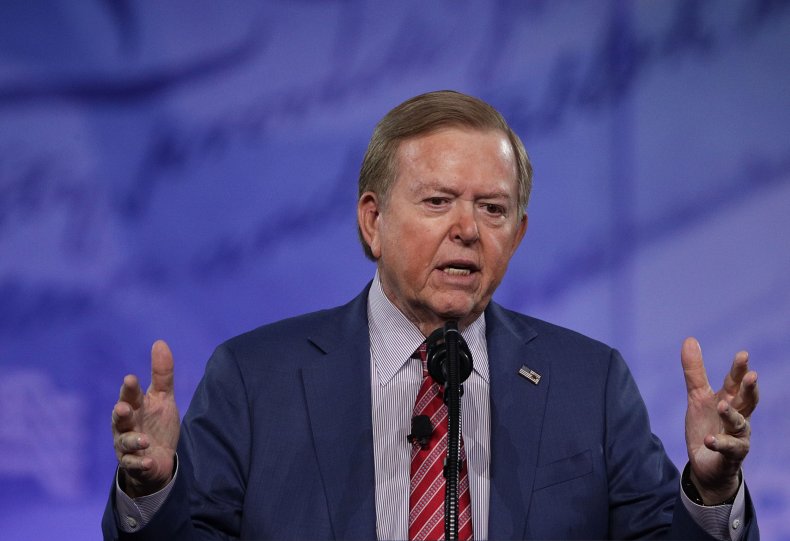 Some Republicans have said that witnesses do not need to be called during the trial, although Republican Senator Mitt Romney of Utah has told reporters that Bolton could be a "relevant witness."
"I think it's increasingly likely that other Republicans will join those of us who think we should hear from John Bolton," Romney told reporters Monday. "I've spoken with others who have opined upon this as well."
Dobbs said that involving witnesses would increase the time spent on the impeachment trial. He referenced remarks Senate Majority Leader Mitch McConnell reportedly made to GOP senators in a private meeting that the Republican party does not have enough votes to block a motion for witnesses.
"Despite Mitch McConnell's remarks last night suggesting a handful of Romney RINOs [Republicans In Name Only] mean to sabotage the Republican party and, yes, those voters who put them in the Senate and deny the Majority Leader enough Republican votes to block witnesses in the Senate trial," Dobbs said, "some Republicans today [are] expressing optimism that they will in fact be able to block witnesses."
"In order to do so, at least 50 Republicans need to vote in order to block that lengthening of this farce," Dobbs continued. "Any fewer would mean Chuck Schumer and Nancy Pelosi and the radical Dimms [Dobbs' nickname for Democrats] will continue this farce and mockery of this constitutional republic."
Newsweek reached out to Fox Business for comment but did not receive a response in time for publication.