Fox Business Network Beaming After Fourth Republican Debate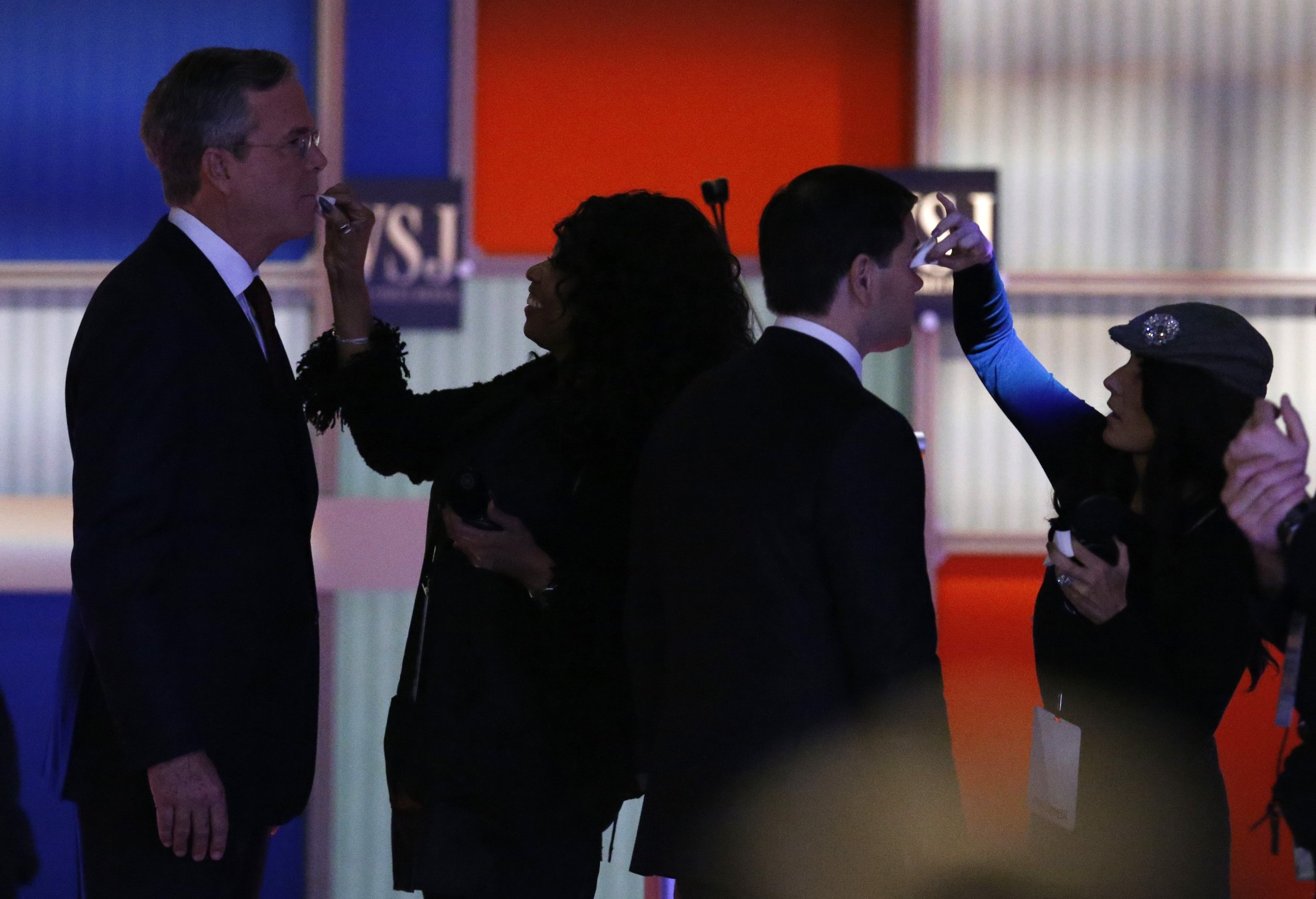 WASHINGTON (Reuters) - The answers were longer in Tuesday's Republican presidential debate on Fox Business Network, the fireworks fewer, and the topics, the Fed, big banks, tax policy, far wonkier.
But the upstart U.S. cable channel accomplished what it set out to do by keeping the debate focused on business issues and differentiating itself from the more combative line of questioning of a debate hosted two weeks ago by its older and bigger rival, CNBC.
"I think it's been substantive," said Jane Hall, a journalism professor at American University in Washington. "They said they were going to focus on the economy, and that's largely what they did," Hall said.
The debate—the network's first—was a big opportunity for Fox Business, owned by Rupert Murdoch's Twenty-First Century Fox Inc.
"For Fox Business, this is an important rite of passage," Neil Cavuto, the network's managing editor of business news, told Reuters in an interview before the debate. "I don't want to screw it up."
Republicans had been stung by pointed questions on their past experience and records during CNBC's Oct. 28 debate, which drew a record 14 million viewers to the channel, owned by Comcast.
Study in Contrasts
The CNBC debate kicked off with moderator John Harwood asking Donald Trump, a real estate mogul and reality television star, whether he was running "a comic book version of a presidential campaign."
By contrast, Fox Business host Cavuto opened by asking Trump whether he was "sympathetic" to people asking for a rise in the minimum wage.
CNBC moderators expressed skepticism about the "math" in Ben Carson's tax code, the length of Carly Fiorina's proposed tax reforms, and the impact of Trump's tax cuts on the deficit.
Fox Business moderators asked candidates to describe their tax cuts in detail, and asked them to elaborate.
"You could end this debate now and it's already more substantive than the last one. Also more boring. That's the Catch-22," tweeted Bruce Haynes, president of Purple Strategies, aRepublican media consultancy.
The time limits on answers were 50 percent longer, allowing candidates to spend more time on their stump speeches—and a gentle bell rather than a moderator's interjection warned them when time was up.
The field was also smaller with eight candidates, down from CNBC's 10, changing the dynamic.
Republican candidates left the last debate seething about media bias, and the party put a planned February debate with NBC News and Telemundo on hold.
The network, which reached 92.7 million homes on average this year compared to FoxBusiness' 82 million, dismissed the criticism.
"The leaders of the free world should be able to truthfully answer substantive, challenging questions," said Brian Steel, a spokesman for CNBC.
On Tuesday, Republicans left beaming.
"The candidates were very happy with you guys," Ben Carson told Cavuto.
"It was very elegant," Trump said afterward.
As for Fox Business, it lapped up the praise.
"Business issues can be riveting. It wasn't about us. It was about them," demurred Cavuto.