Fox Football Analyst Terry Bradshaw Believes Pro Football Will be Played This Fall
Terry Bradshaw has spent half a century in the National Football League, from a four-time Super Bowl champion quarterback for the Pittsburgh Steelers in the 1970s to a longtime broadcaster and analysis.
And while many speculate on whether football will be played this fall in pro or college with the ongoing COVID-19 pandemic, Bradshaw believes professional football will be played in America.
Bradshaw, who is a Fox professional football analyst and part of the network's weekly pregame show in the fall, appeared on "The Daily Briefing w/Dana Perino" Thursday afternoon to share his thoughts.
"Dana, I really sense that, instead of looking negative, I look positive," Bradshaw said. "I think Fox and football will be on the air. Baseball I'm not sure about. Maybe by July there will a decision made on baseball.
"College football, that's a different animal I'm not too familiar with, with what's going to happen. But I do believe we have enough time between now and the fall that we can get professional football back."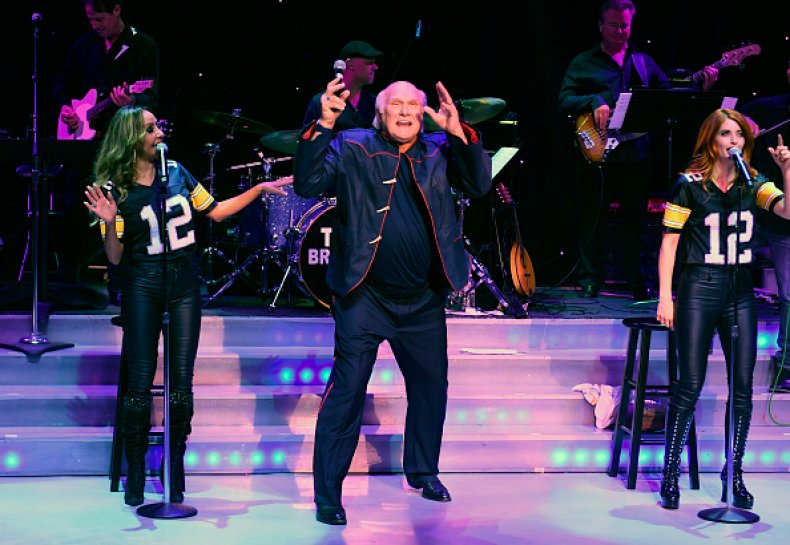 Sports around the world have shut down indefinitely as people around the globe deal with the coronavirus pandemic. Since the virus was first detected in Wuhan, China during late 2019, more than 2.1 million people worldwide have contracted it. Of those, there have been 144,000 deaths. The United States leads the world with more than 670,000 positive cases and more than 34,000 deaths, as of April 17.
The NBA was the first major sports league to indefinitely suspend its season, which it did March 11 after learning that a player from the Utah Jazz tested positive for the virus. The next day, Major League Baseball and the NHL indefinitely postponed their seasons, and the NCAA canceled all championships through the end of the academic year, including their lucrative and wildly-popular men's basketball tournament.
Other major sporting events from golf to tennis, horse racing, auto racing and marathons have either canceled or postponed.
Football has been relatively uscathed when it comes to regular seasons. Colleges had to cancel spring football practices and scrimmages, recruiting visits have become virtual and teams are unsure of when they can report.
The NFL canceled their March owners meetings, and the NFL Draft was removed from a Las Vegas setting and will be held next week—virtually—with NFL commissioner Roger Goodell to announce first-round picks from his basement.
The NFL schedule makers will continue to arrange the 2020 schedule as if it will start on time, and Bradshaw believes the games will happen. Although, he doesn't claim to be a coronavirus expert.
"I say that with no professional understanding of scientific records or facts, because everybody else is doing what I'm doing," he said. "We're all pretty much all thinking, "down the road, down the road, down the road," but I do believe in my heart that by the fall, Fox will be covering the NFL and it will be on TV."
He said that with no sports on TV, he has become a fan of old movie classics.
"I've really gotten to be a fan of old movies because that's all we watch around here, stuck in the house like we are," Bradshaw said. "No sporting events other than replays from years ago, which is fine."