Fox & Friends Gushes Over Donald Trump's 'Reign,' Host Brian Kilmeade Praises Border Walls Outside US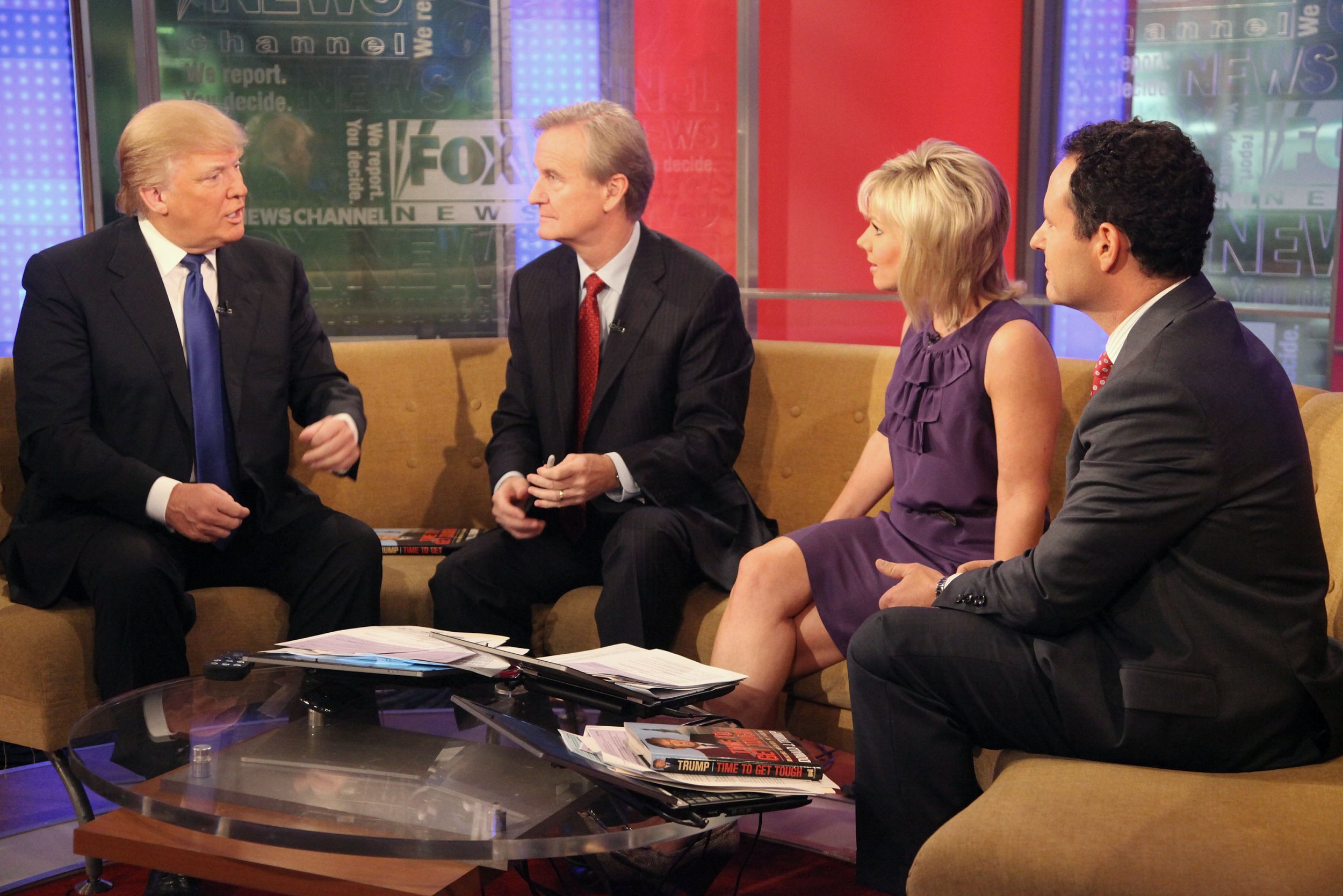 Fox & Friends co-host Brian Kilmeade gushed over several international border walls Thursday and dramatically referred to how President Donald Trump's "reign" will be marked by his construction of the southern border barrier.
Thursday morning's Fox News crew led a series of segments highlighting the effectiveness of border walls that have been built across the globe "with very little fanfare." Kilmeade questioned why the U.S. has such difficulty attempting to build its southern border wall with Mexico and waxed poetic about Trump's "reign" being defined by his border wall proposal. Kilmeade led a discussion about several Middle East and European countries building walls that he said were effective in keeping out illegal immigrants and terrorists.
After speaking with White House Press Secretary Sarah Sanders, Kilmeade made the odd, royal reference to Trump.
"And he'll be at the border tomorrow looking at the beginning of the wall that was built under his reign," Kilmeade said as the Fox & Friends co-hosts signed off with Sanders. Kilmeade's royalty reference is only the latest indication of the intimate relationship between the Fox News morning show and the president.
The show also played a clip of Arizona Republican Governor Doug Ducey demanding additional border security despite labeling the migrant crisis a humanitarian problem which does not require a sealing off of the border just days ago. "The border needs security measures, I'm talking about a wall, a physical barrier, boots on the ground, technology, surveillance," Duicey said.
Kilmeade later led a bizarre segment about the effectiveness of modern border walls outside the U.S. "Yes, and Arizona would know. So while the fight escalates here at home, overseas, border walls are going up with very little fanfare."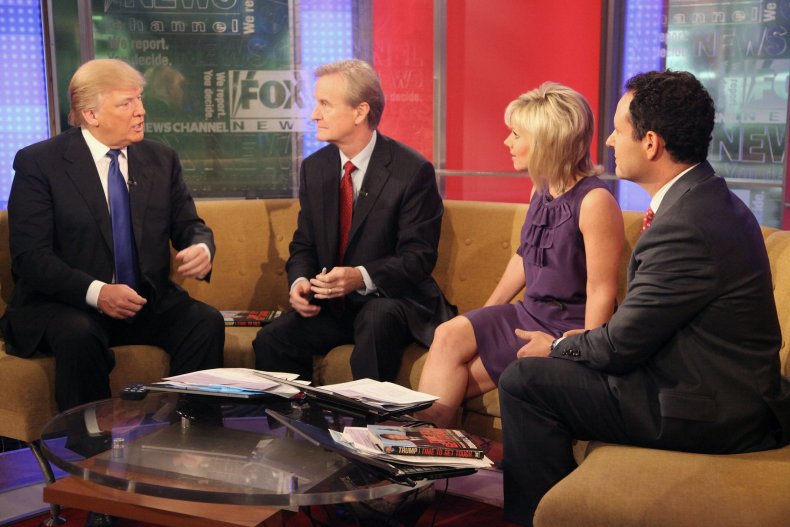 The Fox & Friends co-host interviewed Todd Bensman of the Center for Immigration Studies who said the borders between Afghanistan and Pakistan are a "terrorist infiltration border nightmare." The two lauded Hungary's government for putting up a border wall to keep "illegal immigrants" from coming into their country, prompting Kilmeade to praise how the country "didn't wait for permission from the EU" in order to construct the barrier.
Kilmeade highlighted the lack of national uproar in several Middle East countries including Pakistan and Iran.
"So why can't the U.S. do the same and does it work?" Kilmeade asked, listing that suicide bombers and rural tribesmen are contained by Middle East border walls that should be mimicked in America.