Watch: Fox News Grills Pompeo as He Dodges Questions About Whether Saudi Crown Prince Was Behind Khashoggi Murder
Secretary of State Mike Pompeo dodged questioning by President Donald Trump's favorite news show, Fox & Friends, Wednesday on holding Saudi Crown Prince Mohammed bin Salman responsible for ordering the murder of journalist Jamal Khashoggi, as the CIA concluded.
Co-host Brian Kilmeade said that the crown prince must know about the CIA's conclusion. "We know the prince knows, right? You looked him in the eye, you know that he knows," Kilmeade said.
"I've spoken to the king, King Salman, I've spoken to them, to the crown prince on a number of items since the murder of Jamal Khashoggi, and it is absolutely America's intent to hold everyone accountable who is responsible for this," Pompeo said.
"So that's yes?" Kilmeade said, following up. "When you looked him in the eye and he denied it, did you believe him?"
Pompeo evaded.
"The kingdom of Saudi Arabia decides who's running the country. I think this is what the president said yesterday," the secretary of state said. "We are working closely with the kingdom to make sure that America is protected. That's our interest."
Co-host of a show that rarely criticizes the Trump administration, Ainsley Earhardt then pushed Pompeo on the same point.
"The CIA says they're highly confident that the Saudi crown prince did order the murder of Khashoggi," she said.
"Some other reporting that you've seen on that has been inaccurate," Pompeo replied.
"That's false?" Earhardt asked.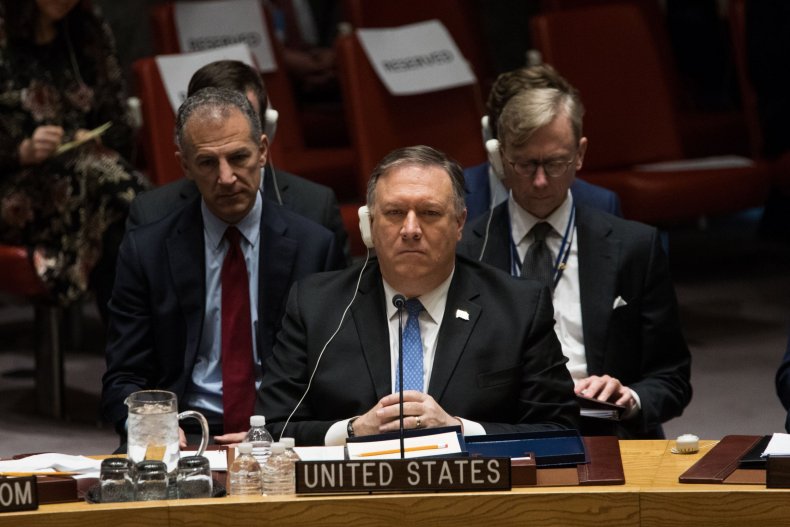 Pompeo's response was similar to Trump's.
"Look, we all know they're still working on this. There is still a developing set of facts with respect to the murder of Jamal Khashoggi. The intelligence community is working diligently on that," Pompeo said. "The direct evidence—this is what I've said before—the direct evidence isn't yet available. It may show up tomorrow, it may have shown up overnight, and I haven't seen it."
Earhardt said, "Someone has to pay the price" and mentioned audio tapes that surfaced on the brutal murder.
After the CIA concluded last month that the crown prince had personally ordered the death of Khashoggi, who wrote columns critical of the kingdom for The Washington Post, Trump did not embrace the finding.
"You know, I'm president, I have to take a lot of things into consideration, so we will be talking to the CIA later and lots of others. I'll be doing that while I'm on the plane. I'll be speaking also with Secretary of State Mike Pompeo," Trump said.
"You know, we also have a great ally in Saudi Arabia," he said. "They give us a lot of jobs, they give us a lot of business, a lot of economic development."