Fox News Guest Bashes 'Intellectually Coddled' Liberals, But For Republican Students, 'Their Entire Life, It's Been an Uphill Battle'
A guest on Fox & Friends claims that conservative students have had an "uphill battle" their entire life and that liberal students are "intellectually coddled."
During a segment on Fox & Friends on Monday morning, Cabot Phillips, the media director of the Campus Reform website, spoke with conservative students from Liberty University in Lynchburg, Virginia, to clear up misconceptions that some people may have of them, according to a clip obtained by Media Matters.
Following the segment, Phillips explained to the Fox & Friends hosts why he believes conservative students have to possess a better view of the world and see both sides.
"I've been on over 100 college campuses with the Leadership Institute's Campus Reform, and I've seen this growing trend where young conservative students, they are more informed than their liberal counterparts because they have to be. If you're a conservative in America today, you're consistently having to push back against the media, against your professors, and, oftentimes, against society as a whole," Phillips said. "So you end up knowing really well why you believe what you do and how to defend and articulate those beliefs."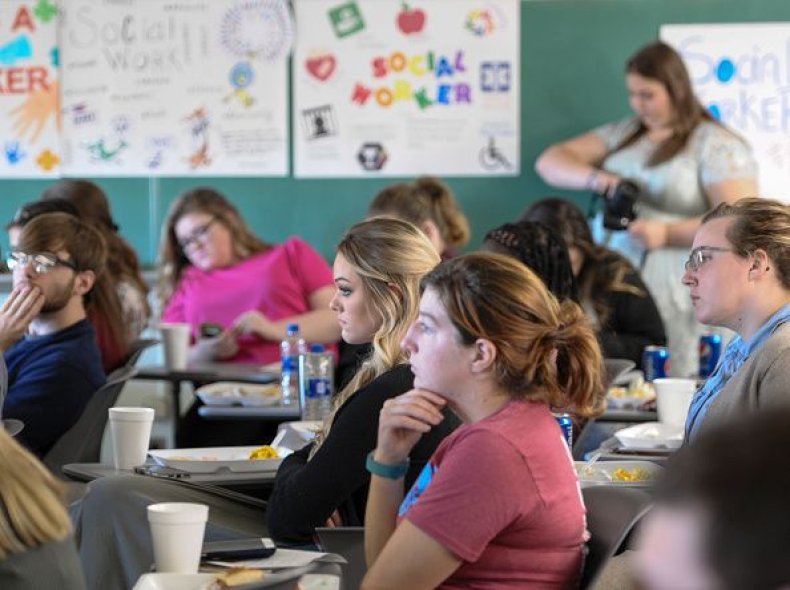 Phillips went on to say that he believes that many liberal students are "intellectually coddled in America" and that they "don't really arm themselves with facts and statistics." The media director noted that the new generation of conservatives don't remember many conservative presidents in their lifetime, and he called that a challenge.
"I think it's important also to realize that this next generation of conservatives is coming of age in a time where they don't really remember President Bush in office. They certainly don't remember President Reagan. So their entire life it's been an uphill battle, and they've also had to deal with President Obama," Phillips told the Fox and Friends hosts. "So really this is the first time in their life with President Trump where they've had a conservative in office fighting for them, and I think so many of them, they love President Trump because he's standing up to the bullying that many conservatives have had to deal with."
A poll from the Harvard Kennedy School's Institute of Politics in November found that 40 percent of 18- to 29-year-olds will likely vote in upcoming elections, CNBC has reported. The poll also found that 68 percent of people said they disapprove of Trump's performance after two years in office while 26 percent approved, according to CNBC.