'Fox and Friends' Host Worries Migrant Caravan Will Bring 'Diseases' as 'Entire Populations' Come to U.S.
Fox and Friends host Brian Kilmeade expressed on the program on Monday that he was worried about unspecified "diseases" migrants in a caravan heading toward the United States might bring.
"What about diseases?" Kilmeade said during a discussion about the caravan with guest conservative commentator Dan Bongino. "I mean, there's a reason why you can't bring a kid to school unless he's inoculated. There's things that happen in this country, we already give 40-50 percent of our taxable income to the government for social programs. Is it too much to say we just can't have countries, entire populations, come in here without being looked at as hard-hearted? To me, it's a practical way of having a nation that everyone looks up to and wants to be a part of. That's part of the reason why America is America. There's a process."
A number of folks expressed that they were upset with the comments from Kilmeade.
Conservative writer Bill Kristol tweeted: "No disease any refugee might bring to America is as dangerous as the disease of fear, bigotry and hatred now being spread in America by Fox."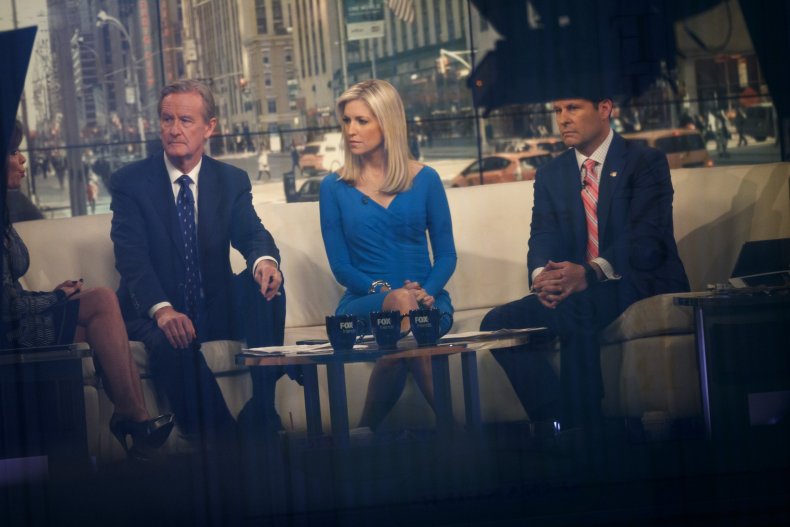 A caravan of about 4,000 asylum-seeking Central American migrants have been making their way toward the United States. President Donald Trump has repeatedly railed against the caravan and insisted they turn back before reaching the states while threatening countries that let them pass through.
Department of Homeland Security (DHS) Secretary Kirstjen Nielsen told Fox News that the U.S. was ready to "everything we can" to stop the migrants from entering the United Sates and didn't seem to rule out violence.
"We do not have any intention right now to shoot at people," Nielson said. "They will be apprehended, however. But I also take my officers and agents, their own personal safety, extraordinarily seriously. They do have the ability, of course, to defend themselves."