'Fox & Friends' Host Admits Donald Trump Could End Immigrant Children Separation Policy
Fox & Friends host Steve Doocy admitted Wednesday that President Donald Trump has the power to end the policy of separating families at the southern border despite Trump's assertion that it is a Democratic policy that he can't end.
"If Chuck Schumer is not willing to fix it legislatively, how long is he willing to stand by that policy if Donald Trump digs in his heels and does not change anything?" Doocy asked.
Trump has repeatedly praised Fox & Friends for its defense of his administration's policies. "The fake news media is going crazy with their conspiracy theories and blind hatred," he tweeted in February 2017. @msnbc and @cnn are unwatchable. @foxandfriends is great!"
"Thank you to @foxandfriends for exposing the truth," Trump said in another tweet in February. "Perhaps that's why your ratings are soooo much better than your untruthful competition!"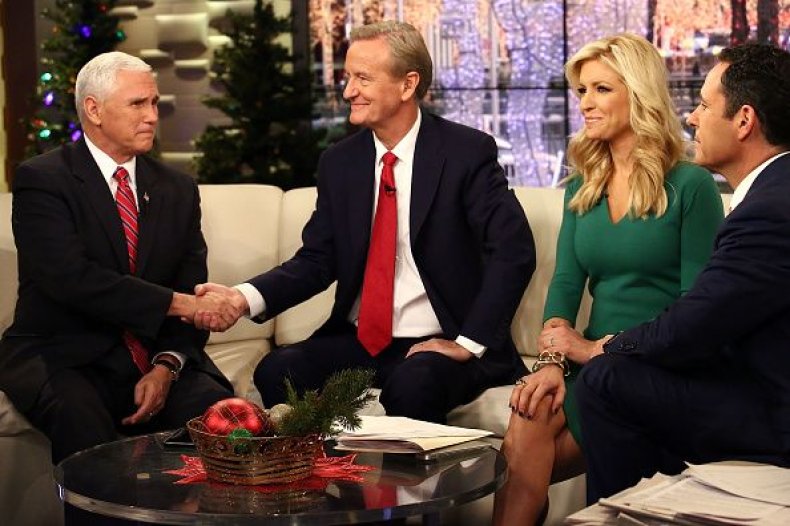 Despite Doocy's acknowledgment that Trump could end his administration's policy, the host has repeatedly defended and justified the Trump administration's actions. "Criminals are separated from their kids every day in the United States of America," Doocy said Monday morning.
After images surfaced of children being held inside large cages, Doocy again defended Trump and pushed back against criticism of the conditions. "You do see that they have those thermal blankets," he said. "You do see some fencing, but keep in mind—some have referred to them as 'cages,' but keep in mind—this is a great, big warehouse facility where they built walls out of chain-link fences."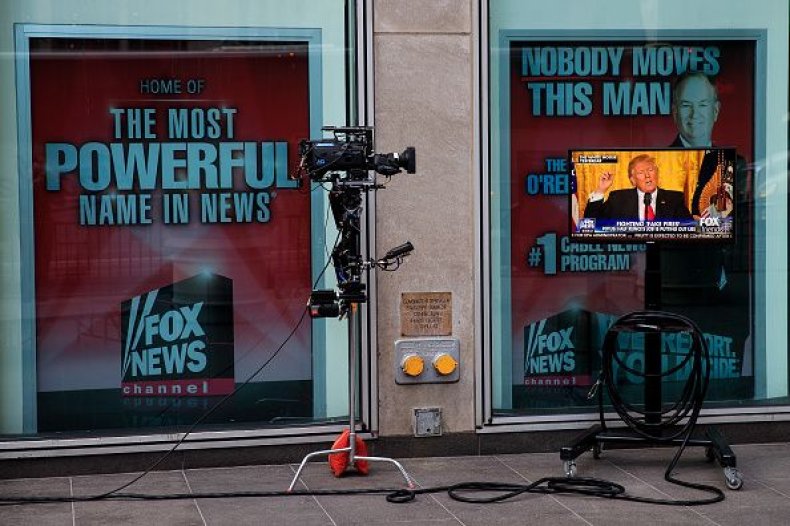 The Trump administration implemented its "zero tolerance" immigration policy last month as a deterrent measure for Central American families attempting to cross the border. By criminally, rather than civilly, prosecuting every person who crossed the border illegally, adults were detained and separated from their children.
"If you are smuggling a child then we will prosecute you, and that child will be separated from you as required by law," Attorney General Jeff Session said in outlining the new policy. "If you don't like that, then don't smuggle children over our border."
Trump has falsely asserted that his administration's choice to enforce the policy is the fault of Democrats. "It is the Democrats fault for being weak and ineffective with Border Security and Crime. Tell them to start thinking about the people devastated by Crime coming from illegal immigration. Change the laws!"
Fox News did not respond to Newsweek's request for comment on Doocy's statements about the border separation policy.