Fox News Host Criticizes Donald Trump's Proudest Achievement as President
A host on President Donald Trump's favorite morning news show, Fox & Friends,threw shade Friday at the president's proudest achievement.
Fox & Friends co-host Brian Kilmeade made the comment Friday after co-host Ainsley Earhart said, "He said, 'best economy in his life,'" repeating a restaurant patron's words to their colleague Steve Doocy in Florida. "That's pretty strong!" Earhart said.
"Probably true," Fox News contributor Pete Hegseth said.
"So far, it seems, except for the $21 trillion in debt," Kilmeade said. "That kind of bothers me."
Others on the show were quick to play down Kilmeade's remark.
"Well that's a whole thing," Hegseth said. "You can only take care of one thing at a time, Brian."
Earhart then joked, "What's one more trillion? A number is so big we can't even conceptualize it."
The news show then moved on to a story about a Democratic intern who was arrested and then fired for allegedly disclosing the private contact information of several Republican senators.
Trump's tax plan coupled with a big budget spending plan contributed to bringing the administration's debt to $1 trillion in March. The U.S. exceeded $21.3 trillion in August and the national debt reached $1.2 trillion for the fiscal year.
The country's $21 trillion debt is "the greatest threat domestically to the country," former Starbucks CEO Howard Schwartz opined in June, adding that it is "hanging over the cloud of America and future generations."
Kilmeade's criticism of Trump was uncharacteristic, with the Fox News personality often defending the president in the past.
Early this year, Kilmeade said that special counsel Robert Mueller's grand jury for the Trump-Russia investigation is "not even emblematic of something that might be, perhaps, demographically pursuing justice."
Also in that segment, Kilmeade asked why Tony Podesta, the brother of Hillary Clinton's campaign chairman John Podesta, was not a person of interest in Mueller's probe.
"Don't you think that would get both sides on the same page to pursue it for the good of the country?" Kilmeade said.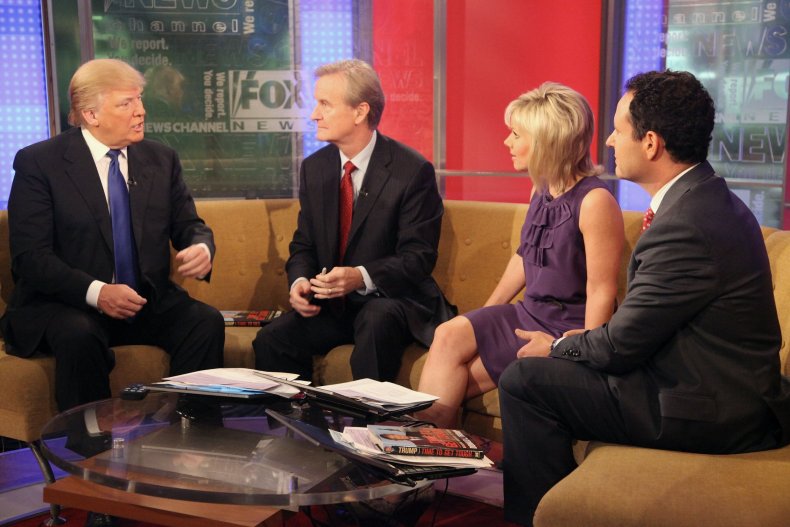 Trump has regularly tweeted out comments while watching Fox & Friends and has often praised the show.
"Was @foxandfriends just named the most influential show in news? You deserve it - three great people!" Trump tweeted in December. "The many Fake News Hate Shows should study your formula for success!"