'Fox & Friends' Says it 'Doesn't Lie' About Caravan: 'Propaganda? Tell That to the People of Tijuana'
The hosts of Fox News' Fox & Friends show on Friday morning defended their coverage of a group of migrants traveling toward the United States -- dubbed a 'caravan' by anti-immigration campaigners -- after widespread criticism from across America and the world.
The show aired clips of Tijuana residents, and sought to emphasize clashes between locals and the migrants to argue their reporting was not "propaganda."
Co-host Steve Doocy started by saying that thousands of the migrants had arrived in Tijuana, Mexico, and that many instead of going to the temporary shelters set up for them, went to the neighborhoods.
"There was some trouble that broke out Wednesday night into Thursday," Doocy said, as the show aired footage from the scene. "There were some scuffles with the local folks who simply did not like the migrants in the neighborhood.
"It's a beautiful neighborhood, it's by the beach, and they were sleeping all over the park causing chaos," co-host Brian Kilmeade said, echoing a right-wing fear that migrants will overrun residents.
Co-host Ainsley Earhardt furthered the conflict narrative by saying that the residents were "mad" at the migrants' presence, sang the Mexican national anthem, waved the country's flag and chanted the country's name.
"There were some confrontations, pushing, shoving, kicking and a couple of blows," she said.
Then Doocy took a shot at critics of the show's coverage.
"Meanwhile, you know they are expecting thousands more in the coming days and weeks, so they are at our southern border, which is a headline," Doocy said. "And yet when you go in the way back machine not too long ago, there were a lot of very prominent Americans who said that the caravan is never going to get there. Watch this."
The show aired more than a half-dozen clips from MSNBC and CNN, including one in which CNN chief White House correspondent Jim Acosta said, "Call this an invasion, it might be the most pathetic invasion of a country in world history, if this was an invasion but of course it's not."
Fox News has been accused of airing caravan "invasion" stories in lockstep with President Donald Trump, who aimed to use the spectre of migrants to rally far-right voters for the midterm elections.
"Really, propaganda? Tell that to the people of Tijuana," Kilmeade said. "And tell that to others who are getting into Mexico City. They're coming. The troops are there and already they starting to show some signs that it's going to overwhelm the system."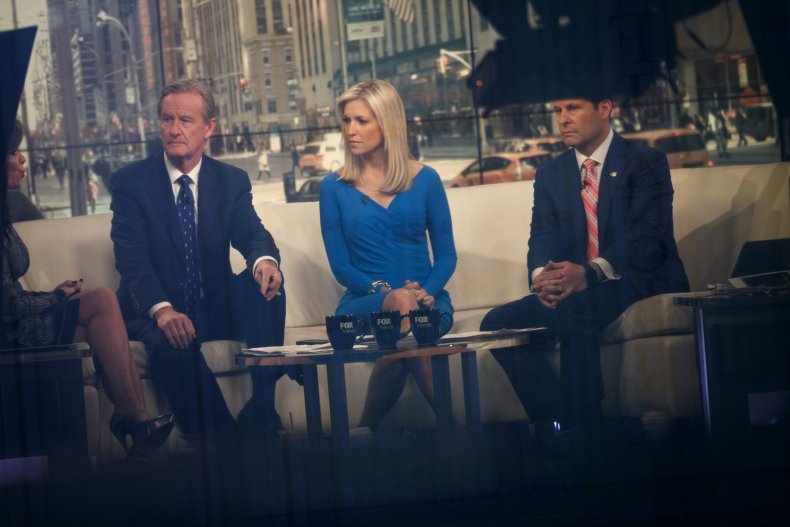 Doocy said his show had been on the story since migrants broke down a barrier in Guatemala in mid-October.
"They were heading this way," Doocy said. "We've tried to keep you posted and yet some people, as you just heard in that, felt that this was not a problem."
"It doesn't lie," Earhardt concluded. "You've seen the videos of the thousands of migrants that are walking toward the border."
About 500 migrants of the caravan have indeed reached Tijuana. However, not everyone shares Fox & Friends' view that the caravan is an "invasion." Both the network and the President have been criticized across the world for rhetoric that seeks to paint immigrants as dangerous criminals who will overrun America.