'Fox & Friends' Spent Less Than 4 Minutes on Roy Moore—But Hours on Weinstein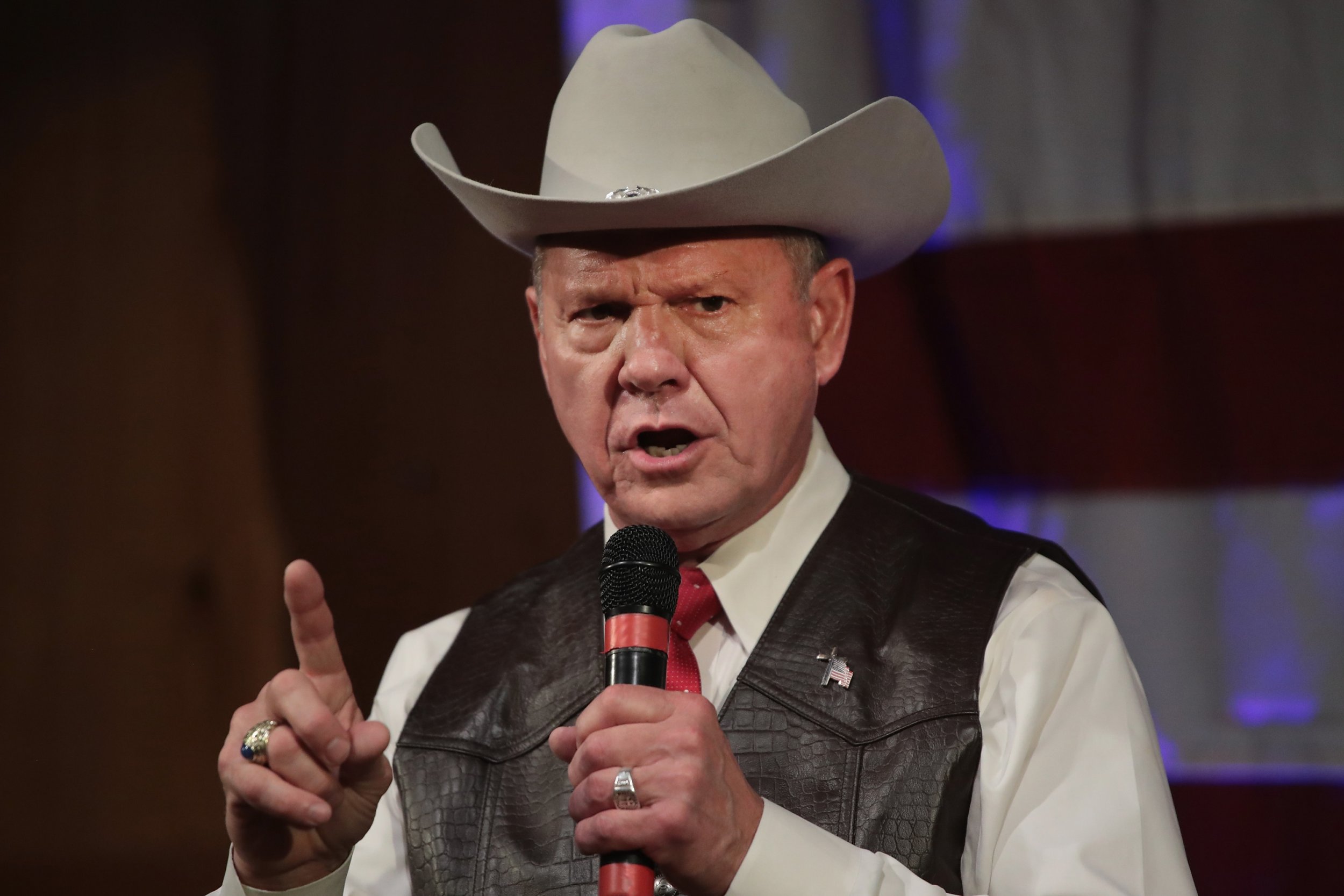 The sexual assault allegations against Alabama Senate candidate Roy Moore are the biggest news of the day—unless you're watching Fox & Friends. Friday morning, hosts of the Fox News talk show spent just four minutes discussing Moore, less than 24 hours after the Washington Post's bombshell report which included an account of Moore molesting a 14-year-old girl when he was 32.
Instead, the hosts devoted the majority of their air time to topics such as: A professor who said "whiteness" played a factor in the Texas church shooting; an NFL boycott; the first lady's trip to the zoo; and a different Washington Post story altogether—an opinion piece about what the world might look like had Hillary Clinton won.
For comparison's sake, from October 5 to October 24, Fox News spent a cumulative 12 hours, 32 minutes and 36 seconds discussing the allegations against movie mogul and Democratic donor Harvey Weinstein, according to Media Matters For America. Fox News anchors and hosts have also flitted over the sexual misconduct allegations impacting their own company. Between April 1 and October 24, they devoted just 20 minutes and 46 seconds to the allegations against conservative mouthpiece Bill O'Reilly.
"If there's a way for Fox News to smear the Democratic Party by echoing the latest report of misconduct against a liberal, they will," MMFA President Angelo Carusone told Newsweek. "They say all women lie for money or political reasons, but then insist you should believe them when they complain about a Democrat. They're trying to have it both ways."
Carusone said Fox & Friend's relative silence on Moore, however, also suggests the news station is having a hard time coming up with a narrative to feed their viewers.
"If they felt they had a compelling argument to defend Moore, they would advance it," Carusone said. "That they have spent so little time talking about it says they don't have enough to defend him, so the best defense is silence."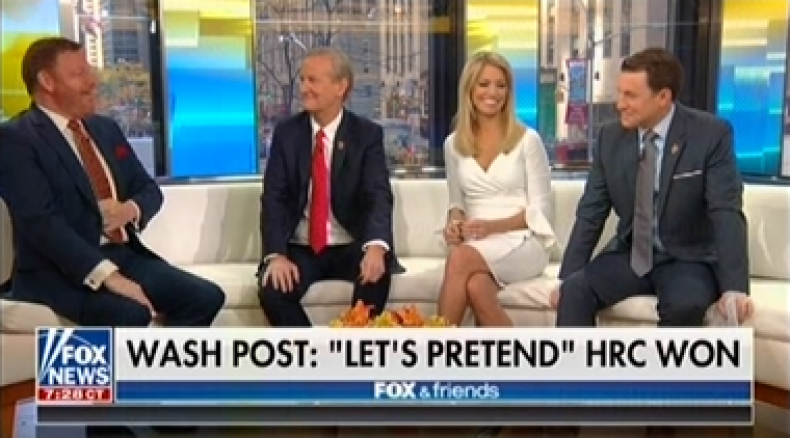 Since Fox News has armed its audience with few talking points about Moore, Carusone said the network has left its viewers a bit "rudderless" and "vulnerable." He suspects they'll likely resort to deflection, or harp on Democrats who have been accused of assault, like Weinstein or Bill Clinton.
There could be one upside, though: "Viewers aren't entirely disengaged from the Moore news, which means they could be susceptible to social conversation," Carusone said. "If Fox News won't talk about it, it opens up the possibility for them to be engaged or persuaded by their peers."
And maybe even hear an alternative narrative.
This isn't the first time Fox News has willfully ignored major breaking news. Earlier this week, host Sean Hannity devoted just six seconds to news of Democrat Ralph Northam's victory over gubernatorial opponent Ed Gillespie. And, last month, when President Donald Trump's former campaign manager Paul Manafort appeared in court for charges related to the Russia probe, Fox News anchors talked about Hillary Clinton's campaign instead.
After glaring discrepancies in coverage like these, Carusone said people are becoming more savvy to media bias.
"We're in a moment right now where people understand just how damaging Fox News can be," Carusone said. "Because it does have devastating consequences.
Correction: A previous version of this story misidentified Fox & Friends host Ainsley Earhardt.