Fox News Guest Says Democrats Are Trying To Impeach Trump for Equivalent of 'Running a Stop Sign'
Peebles Corporation founder Don Peebles likened the accusations brought against President Donald Trump to "running a stop sign" on Fox & Friends Friday morning.
Peebles is the founder, chairman and CEO of the Peebles Corporation real estate company, which has offices in New York, Miami, and Washington D.C. Peebles, a Democrat, also sat on the National Finance Committee for both Obama campaigns. Peebles served as vice chairman of the board of directors for the Congressional Black Caucus Foundation, beginning in 2013. In 2015, he became chairman of the CBCF, which he held until February 2017.
Peebles dismissed the idea that Trump's phone call with Ukrainian President Volodymyr Zelenskiy—in which Trump asked Zelenskiy to investigate former Vice President Joe Biden and his son Hunter—represented an impeachable offense. He likened the impeachment to a death sentence.
"I believe what Trump is being accused of is like running a stop sign, and you don't put someone to death for running a stop sign," Peebles said. "Maybe you give him a ticket and give him a summons to show up in court, but you don't impeach the president for this kind of nonsense."
"We as a party run a big risk, especially this close to an election of going through an impeachment process, and it's highly unlikely to be successful and more effective," Peebles told Newsweek.
The real estate entrepreneur went on to say that impeachment makes Democrats "look like sore losers." He also theorized that the impeachment would hurt Democrats' chances in 2020 and future elections. "I think anybody who buys into this, especially in these swing districts where Trump was successful the last time around, or where he was close, I think they're going to be in a lot of trouble," he said. "I think this process is going to hurt the Democratic party."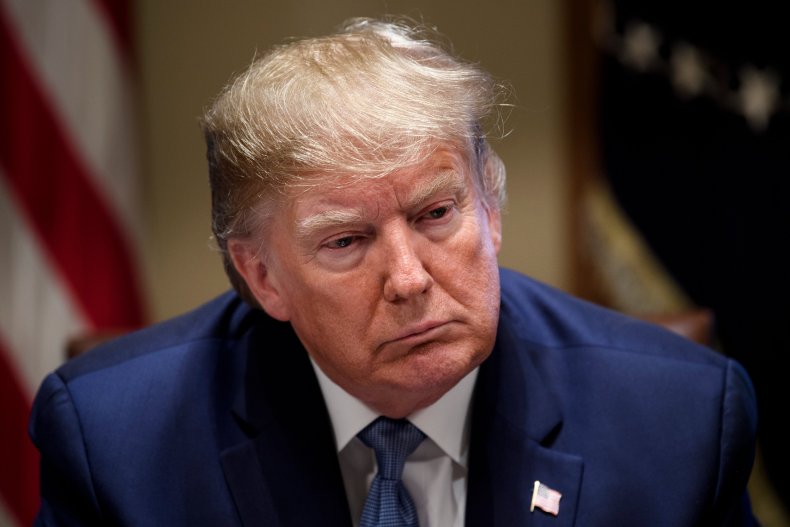 Earlier in the interview, Peebles addressed the backlash some Democratic candidates have faced for their work in the private sector. "They are actually talking about making money and being successful as a negative. We're an aspirational society, and we all want a better life," he said. "What's wrong with being productive? We're getting to a place where Democrats are now saying it's a bad thing to be a productive member of our society."
Host Ainsley Earhardt asked Peebles whether the U.S. economic system was working for struggling Americans. "I think that we can all say that capitalism is the best system in the world, but is it perfect? No, it's not," he replied. "The discussion should be more about how we improve the system."
"I believe that our party should be focusing on concrete, realistic ideas of how to improve our economic system of capitalism and not do it in a manner that places us in a perspective of being anti-wealth, anti-success, or creating class warfare," Peebles told Newsweek. "I think that the system does not properly reward hard work, does not properly even reward risk, because most of the people who are earning these absurd salaries and bonuses and stock options have never risked their own money.
"There needs to be a much greater focus by Congress and both parties to make the nation's economic system fair to minorities and women. Currently, it is not," Peebles also told Newsweek.
Update, 12/13, 7:39 p.m. EST: This story has been updated to include comment from Peebles, which was received after the story was published.