Fox Hires Britt McHenry: What Was Former ESPN Reporter Accused Of?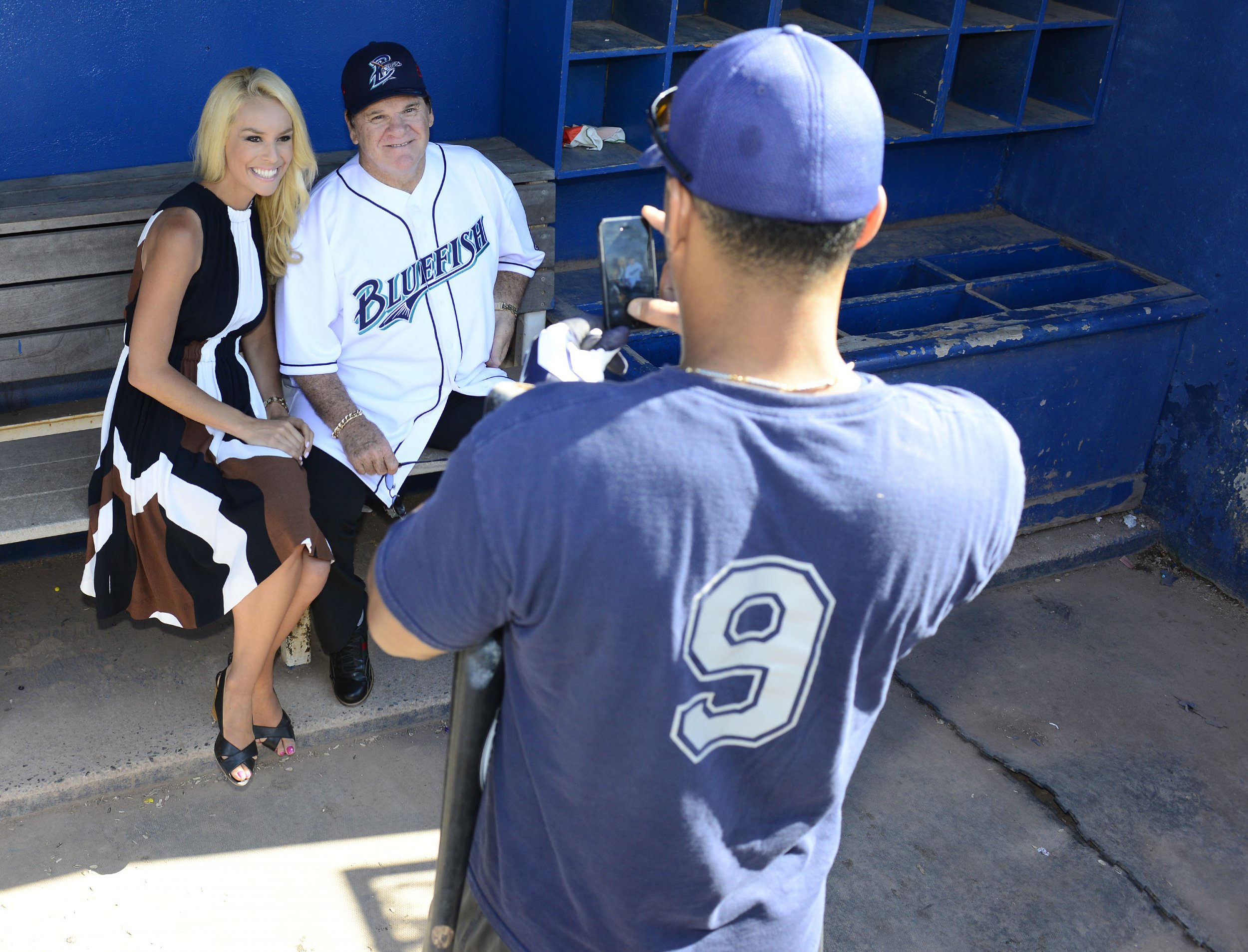 Britt McHenry, the former ESPN reporter who was suspended after insulting a tow lot employee, has been hired by Fox News.
According to TheWrap, McHenry will provide commentary on Fox Nation, the network's new 24-hour digital streaming service.
McHenry, who currently hosts Like It Or Not on Washington D.C.'s local WTTG Fox 5, rose to prominence for the wrong reasons in 2015 when working as an ESPN reporter. The sports network suspended her for a week after a video of her berating a towing company employee was released by LiveLeak.
"I'm in the news, sweetheart, I will fucking sue this place," McHenry could be heard saying. When the clerk threatened that they would make the recording public, she continued to be rude, mocking the clerk's appearance. "Lose some weight baby girl," she said.
McHenry subsequently apologized in a tweet, admitting she had let her emotions got the better of her.
"In an intense and stressful moment, I allowed my emotions to get the best of me and said some insulting and regrettable things," she wrote.
"As frustrated as I was, I should always choose to be respectful and take the high road. I am so sorry for my actions and will learn from this mistake."
The towing company subsequently issued a statement saying they did not want to see McHenry suspended or sacked because of the incident.
In April 2017, the New Jersey native announced she was being laid off by ESPN and left the company soon afterward in one of its first cost-cutting rounds.
A year later, she was involved in further controversy after suggesting the sports network had demoted her because of her race and because of her salary.
"I was demoted because I was white & I made too much. First to go," McHenry tweeted, before deleting her post soon afterward.
In an interview with Deadspin after the incident, McHenry retracted some of her comments, admitting a number of reasons had contributed to ESPN's decision.
"I think there were a number of factors into laying me off," McHenry was quoted as saying in May this year. "I wish nothing but the best for the people there."
In October 2017, less than six months after leaving ESPN, McHenry had criticized the network's decision to suspend anchor Jemele Hill, who was temporarily laid off after suggesting for a second time that Dallas Cowboys fans should boycott the team's sponsors.
"If you go after advertisers like Ford, Bank of America, AT&T, those advertisers are also on ESPN, so not only are you violating the social media policy for the second time in a row, you're attacking the company's bottom line so they have a serious issue," she told FOX Business Network's Stuart Varney.