Fox Host Confronts Kellyanne Conway Over Alleged Inaccuracies In Trump-Ukraine Call Transcript
Fox News host Brian Kilmeade confronted White House senior counselor Kellyanne Conway with allegations raised by Lt. Colonel Alexander Vindman this week that the summary transcript of the call between President Donald Trump and the president of Ukraine released last month left out key portions.
Trump has insisted repeatedly that the call between him and President Volodymyr Zelensky was "perfect," and Conway reiterated this White House defense during a Thursday morning segment of Fox & Friends. "The whole world has access to the call," the Trump aide said. "The transcript was released five weeks ago. It was released so the whole world can see the call."
"Go read the transcript, everyone," she said, after insisting the call didn't mention anything about the president's Democratic political rivals or the 2020 election.
"But the lieutenant colonel says the transcript wasn't accurate," Fox & Friends co-host Kilmeade interjected. "He wanted to add things in that he remembered, and they wouldn't let him."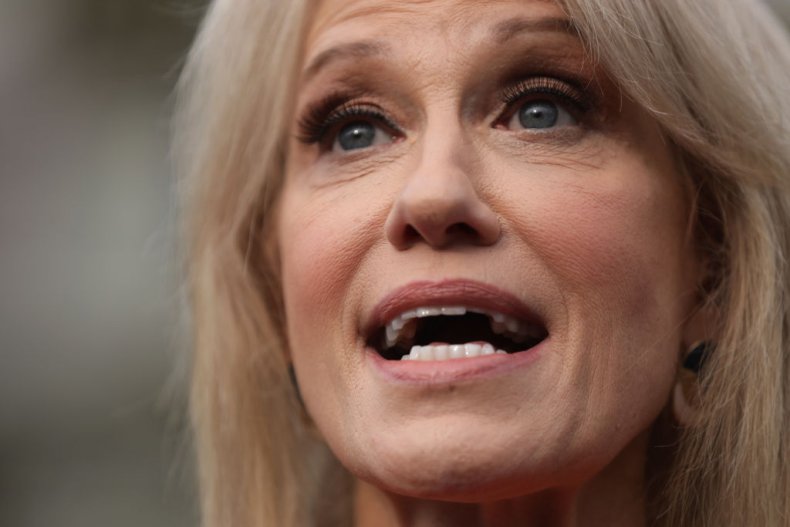 "But we respectfully disagree with that," Conway responded, adding, "we respectfully disagree with his characterization."
Trump's call with Zelensky is at the center of the Democratic-led impeachment inquiry against Trump, which was formally launched at the end of September. During the call, Trump encouraged the Ukrainian president to open investigations into unsubstantiated claims regarding the business dealings of Democratic presidential candidate Joe Biden's son, Hunter Biden, as well as a debunked conspiracy theory that Democrats conspired with Ukrainians to interfere in the 2016 presidential election.
The White House released a summary transcript of the call, apparently believing it would clear Trump of any wrongdoing. But Democrats and some Republicans have argued that the contents of that summary transcript alone are damning and grounds for impeachment. Then on Tuesday, Vindman, a decorated veteran of the Iraq War who serves as the top Ukraine expert on the National Security Council, reportedly told congressional investigators in a closed-door deposition that key elements of the call were left out of the publicly released transcript.
Vindman asserted that Trump had explicitly mentioned recordings of Biden discussing corruption in Ukraine, and that Zelensky mentioned Burisma, the company Hunter Biden was associated with, by name. He said he had pushed for these details to be added to the summary transcript, but they were not. In his opening statement before his testimony, Vindman additionally warned that he feared the Trump administration's dealings in Ukraine would "undermine U.S. national security."
Although Kilmeade confronted Conway with Vindman's allegations on Thursday, he previously on Tuesday and Wednesday controversially called into question the veteran's credibility. Kilmeade, and other Fox News personalities, suggested that Vindman's ethnic heritage could somehow mean his testimony should be called into question.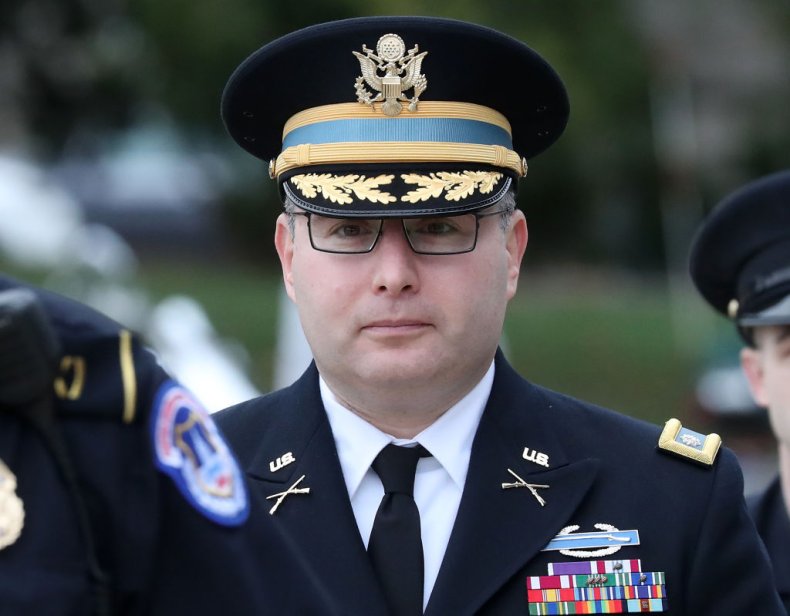 The National Security Council expert immigrated to the U.S. as a Jewish refugee with his family from Ukraine, which was then part of the Soviet Union, when he was 3 years old. He went on to serve honorably in the military, receiving the Purple Heart medal after he was wounded in Iraq.
Democrats, and some leading Republicans, condemned right-wing pundits who attempted to discredit Vindman's credibility, pointing out that he is an American patriot and deserves respect.
Republican Representative Liz Cheney of Wyoming called the criticism of Vindman "shameful."
"It is shameful to question their patriotism, their love of this nation, and we should not be involved in that process," Cheney, the House Republican conference chair, told reporters.