Fox News Host Pleads With Trump Not to Tweet During Impeachment Hearings: 'It Ticks You Off'
As the third week of public impeachment hearings begins, Fox & Friends host Brian Kilmeade offered some sobering advice to President Donald Trump for Tuesday's hearings: Lay off the Twitter. On Tuesday morning's broadcast, the conservative network host said, "Overall, the President should just ignore this whole thing. Don't tweet during it. Don't get outraged during it. It ticks you off."
Newsweek subscription offers >
He noted that Trump has other issues to attend to. "There's so much for him to do," he said. Kilmeade said that Trump should just leave the hearings in the hands of the Representatives who are defending him. "Let these guys like Doug Collins and company fight it out and keep it on the straight and narrow from the Republican perspective," he said.
Kilmeade's statement echoes advice that former President Bill Clinton offered Trump last Thursday in a CNN interview. "I would say, 'I've got lawyers and staff people handling this impeachment inquiry, and they should just have at it.' Meanwhile, I'm going to work for the American people.' That's what I would do," Clinton told CNN anchor Jake Tapper.
Newsweek subscription offers >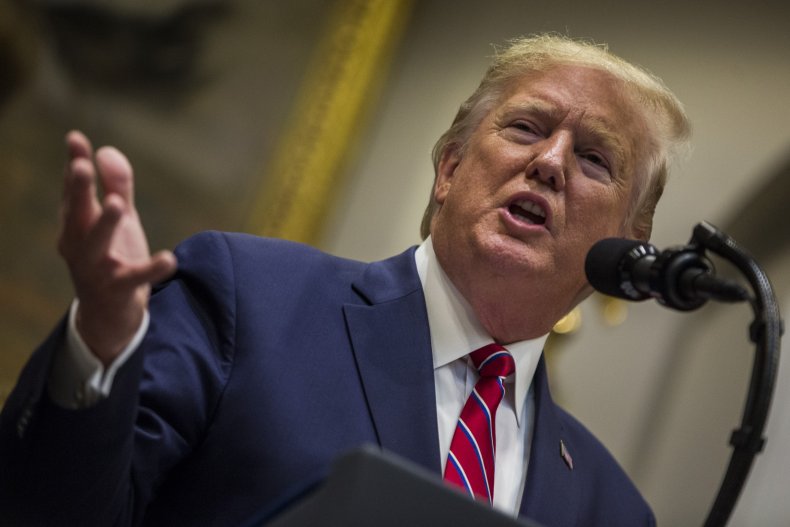 Trump was criticized after the second day of public impeachment hearings for lashing out at former U.S. Ambassador to Ukraine Marie Yovanovitch. "Everywhere Marie Yovanovitch went turned bad," he tweeted. In an interview with CBS' Face the Nation, House Speaker Nancy Pelosi called his attacks a sign of "his own insecurity as an imposter." Fox Business Network host Lisa Kennedy ripped into the President's decision to tweet about the former ambassador. "Should the president be tweeting at her mid-hearing? No, it makes him look like a big dumb baby, and he makes her look like a victim, and if he'd just let it go, this entire, the last two days of hearings and testimony would've been a snoozefest," she said.
Earlier in the broadcast, Kilmeade used a common defense that Republicans have relied on throughout the impeachment: Many of the accusations against Trump are based in opinion, rather than law. "The President, the Secretary of State, and the people that surround the President, maybe had a different view than the State Department, and maybe fundamentally, not only is this Democrats against Republicans, this is State Department against the White House," he said.
Co-host Ainsley Earhardt also jumped in to back up Kilmeade's statement. "There's so many contradictions, it's hearsay, and it's opinion," she said.
Fox News Host Pleads With Trump Not to Tweet During Impeachment Hearings: 'It Ticks You Off' | News