Fox Host Laura Ingraham Jokes About Domestic Violence After Michael Avenatti Arrest
Fox News host Laura Ingraham joked about domestic violence when discussing the arrest of attorney Michael Avenatti, who was booked with a felony domestic violence charge on Wednesday.
"Avenatti was all about the women, you got to believe the women, the women," she said on The Ingraham Angle on Thursday. "What does she have to gain? What do these women have to gain after Christine Blasey Ford," Supreme Court Justice Brett Kavanaugh's accuser "got $1 million bucks from GoFundMe? What does she have to gain? I think she had a lot to gain."
Two GoFundMe pages started for Ford raised about $850,000.
Scott Bolden, one of Ingraham's guests, was responding when the host interjected to say "he's a heck of a right hook," according to Mediaite. Avenatti had not been charged or prosecuted, and Bolden responded that the lawyer had a right to due process.
Avenatti has denied the charges. The victim has visible injuries, according to comments Los Angeles Police Department spokesman Tony Im made to the Associated Press.
Avenatti has blasted TMZ, which The Washington Post said first reported the arrest. CNN reporter MJ Lee said the lawyer told her "When this matter is concluded, we are most certainly going to sue TMZ. Those cockroaches should crawl back from where they came. The TMZ article is garbage."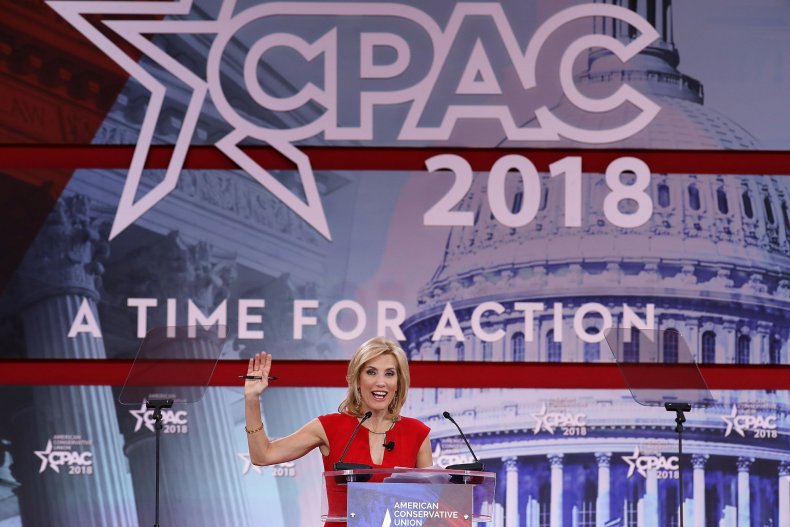 Ingraham published an opinion piece on Friday titled "Michael Avenatti's assault on Democrats' credibility."
During Kavanaugh's confirmation hearings, the Fox host questioned Ford's memory, querying why the latter could be "100 percent certain" that she was sexually assaulted by Kavanaugh as a teenager but couldn't remember if she had shared her therapist's 2012 notes with The Washington Post.
"It's understandable to forget things from 36 years ago… but that was interesting. It was just seven weeks ago," she said. "She couldn't remember whether she gave notes? I mean, those are her therapist's notes. I mean, it would seem like you would really remember that."
She also said that Ford was treated too easily during the hearing.
"No one wanted to touch this. Everybody was afraid, I think, because of the #MeToo hashtag. Everyone's afraid to ask tough questions. They asked a lot of tough questions of Brett Kavanaugh. Didn't kind of push that. I was surprised. I was like, 'C'mon! C'mon!'"
Sean Hannity, who said that the allegations of sexual assault against Kavanaugh were one of the "ugliest smear campaigns in history" both defended Avenatti's right to due process and slammed the lawyer for his prior stances, Mediaite reported..
"Remember it was he that pushed a phony claim from a client named Julie Swetnick," mentioning a woman who accused Kavanaugh of misconduct but subsequently walked back some of her statements. Both Swetnick and Avenatti, who represented her, have been referred to the Justice Department for allegedly making false statements to Congress, according to CNN.
"No evidence was ever presented," Hannity said. "It is clear that Avenatti, he wanted to derail Judge Kavanaugh's life over these absurd claims. He should have gotten the full story and how does his own client contradict what he said in an affidavit, He didn't give a rip about due process, presumption of innocence. Now, this issue has come full circle for him."