Fox Host Lou Dobbs Airs Debunking of Election Fraud Claims Made on His Own Show
Fox Business host Lou Dobs ran a segment Friday night fact-checking his own claims that electronic voting companies like Smartmatic helped rig the 2020 election against President Donald Trump.
The segment came just five days after Florida-based Smartmatic, the voting technology system used only in Los Angeles County, issued legal notices and retraction demands against Fox News and two other right-wing media companies, OAN and Newsmax, for "publishing false and defamatory statements" about the company's involvement in the general election.
A Monday statement from Smartmatic says that there are dozens of factually inaccurate statements made by each media organization as part of a "disinformation campaign" to discredit the election.
"Lots of opinions about the integrity of the election, the irregularities of mail-in voting, of election voting machines and voting software," Dobbs said during the Friday segment on Lou Dobbs Tonight. "One of the companies is Smartmatic, and we reached out to one of the leading authorities on open source software for elections, Eddie Perez, for his insight and views."
Perez, the global director of technology development and open standards for the Open Source Election Technology Institute, then proceeded to debunk claims made against Smartmatic on the network while answering a series of questions. They included whether there was any evidence indicating that Smartmatic software flipped the votes for President-elect Joe Biden and whether the company and Dominion, another voting machine software that has been a target of frequent attacks from the Trump campaign and right-wing media like Fox News, were linked in any way.
"I have not seen any evidence that Smartmatic software was used to delete, change, alter anything related to vote tabulation," Perez said.
"Both Dominion and Smartmatic individually and respectively put out very clear statements from their corporate headquarters, each of them indicating they are independent companies, they are not related to each other," Perez said when asked if the two were owned by the same person. "It is my understanding that neither one of them has an ownership stake in the other or anything like that."
He also denied claims that there is any connection between billionaire philanthropist George Soros and Smartmatic. He added that he wasn't aware of any evidence to indicate that the company sent U.S. votes to be tabulated in other countries, nor were there instances where Smartmatic's technology was banned in the U.S. due to security weaknesses.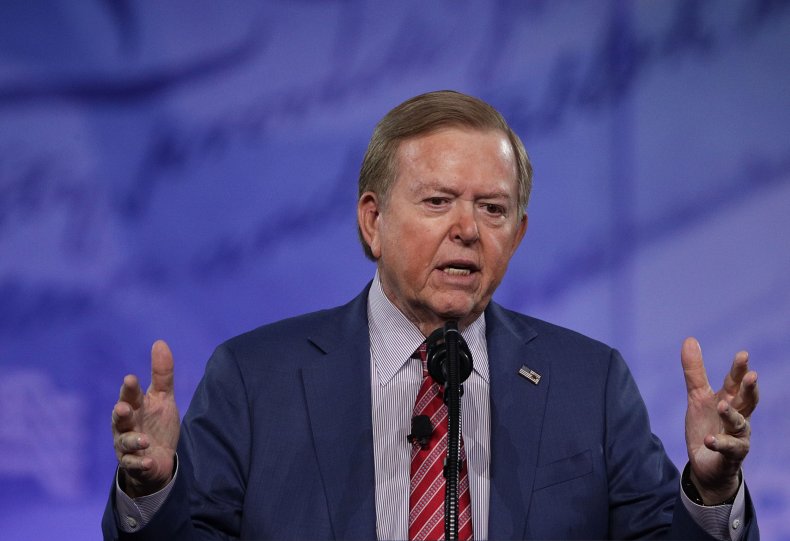 Fox News pointed Newsweek back to the Lou Dobbs segment when asked for comment on Saturday.
The baseless claims against Smartmatic were peddled on Dobbs' own show when former Trump lawyer Sidney Powell falsely accused Venezuelan communications minister Jorge Rodriguez of being the "ringleader" of an election fraud system involving voting machines like those from Smartmatic and Dominion and what Powell called a "Cyber Pearl Harbor." One of the four people who Powell baselessly claims "orchestrated" these attacks was Smartmatic CEO Antonio Mugica.
"They have no evidence to support their attacks on Smartmatic because there is no evidence. This campaign was designed to defame Smartmatic and undermine legitimately conducted elections," said Mugica in a statement.
"Our efforts are more than just about Smartmatic or any other company," he continued. "This campaign is an attack on election systems and election workers in an effort to depress confidence in future elections and potentially counter the will of the voters, not just here, but in democracies around the world."
The statement notes that Smartmatic, founded in 2000, has designed and enacted secure election technology in 25 countries and helped tabulate over 5 billion auditable votes without any security breaches.
Several conspiracy theories pushed claims that the company is tied to the late Venezuelan leader Hugo Chávez. However, Smartmatic, which began working with Mugica's native Venezuela in 2004, broke all ties with the country in 2017 after Venezuelan leaders announced election results different from Smartmatic's tally. Because of the automated election system, Smartmatic was able to detect the overstated turnout and publicly denounced the fraud.
The company's announcement indicates that Smartmatic is reserving its right to pursue defamation and disparagement claims.