Fox Host Presses Biden Adviser on When President-Elect Will Meet With McConnell: 'You Can't Pass COVID Relief' Without Him
Following President-elect Joe Biden's call to expedite a COVID-19 stimulus package, Fox News Sunday host Chris Wallace pressed Biden's adviser during a televised interview on when he would meet with Republican Senate Majority Leader Mitch McConnell.
"You can't pass COVID relief without the Senate Majority Leader," said Wallace. "Is the President-elect ready to meet with him?"
Kate Bedingfield, senior adviser to Biden's transition team, said he is ready to negotiate with Republicans, including McConnell, over another relief bill.
"He's looking forward to doing that when the time is right," said Bedingfield. "Obviously, you know he and Senator McConnell has had a productive working relationship in the past and he looks forward to meeting with Senator McConnell when that moment arrives."
Biden has previously met with Speaker of the House Nancy Pelosi and Senate Democratic Leader Chuck Schumer regarding the bill.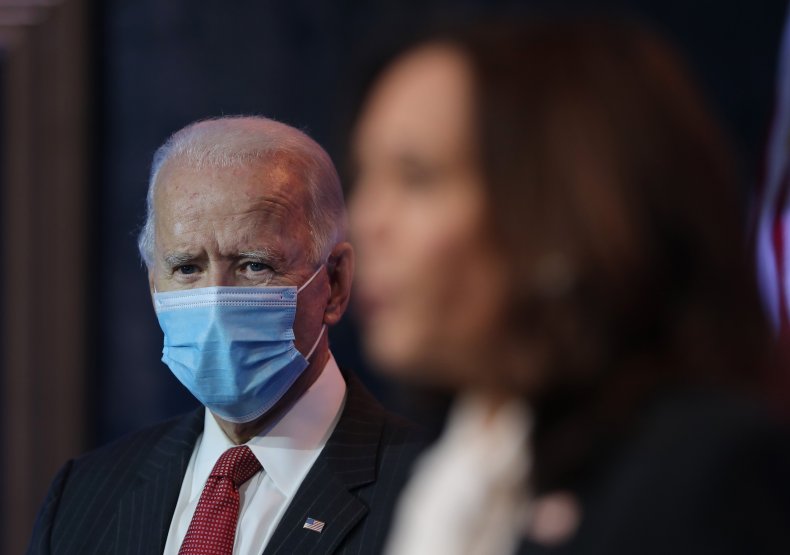 Wallace then pressed further and asked if Biden would be ready to meet with the Senate Majority Leader now.
Bedingfield then said: "Yes, absolutely. We're very hopeful that we'll be able to see progress soon on this bill, because people all across the country desperately need it."
The adviser continued to note that Biden "believes that we need to get a relief bill done in the lame-duck," session of Congress.
After a months-long standoff between House Democrats and Senate Republicans, Biden pressed Congress to fast-track another coronavirus stimulus package last week.
"Right now, Congress should come together and pass the COVID relief package," Biden told reporters Monday. "There's so much we can do, but the only way we do any of this is we work together."
The Democrat-controlled House passed a $3.4 trillion next-phase stimulus called the HEROES Act in May, but the Senate hasn't taken it up for a vote.
GOP leaders in the upper chamber said the Democratic plan is too expensive and instead preferred a smaller, more targeted package.
Biden has since said that he will support HEROES or something that resembles it to help the economy as coronavirus cases continue to surge throughout the country.
During Wallace's Sunday interview with Bedingfield, the host and the interviewee also addressed the numerous legal challenges filed by President Donald Trump's campaign, to which Wallace asked if they pose a threat to Biden's projected victory.
"No, he does not have any concern," Bedingfield said, noting that the Trump campaign's cases "have been laughed out of court after court all across the country" and "are getting absolutely no traction."
Biden and Vice President-elect Kamala Harris were declared the projected winners of the presidential election on November 7 by multiple national news outlets. However, Trump has refused to concede and filed many lawsuits, baselessly claiming that the election was decided through widespread voter fraud.
McConnell didn't respond to Newsweek's request for comment in time for publication.