Fox News Host: If Obama Had Called Off Iran Strike Like Trump, 'Every Republican Would Be Losing Their Mind'
If President Barack Obama had suddenly reversed course on a military strike against Iran like President Donald Trump did Thursday night, "every Republican would be losing their mind," Fox News host Brian Kilmeade argued on Friday morning.
Kilmeade pointed out that if it had been Obama who "pulled back an attack at the last minute after we had our allies' tankers struck and our own drone worth $130 million shot out of the sky," every Republican would be up in arms.
"So I think there's people that have to be consistent here and be concerned about America's image and our strength," Kilmeade said during the segment on Fox & Friends.
Pete Hegseth, a military veteran and a weekend co-host of the show, agreed with Kilmeade's assessment.
"No it's true. Our strength and the image in the world, the image from the Irani regime matters at this moment, very much so," Hegseth said, adding that he believed Trump is not afraid to strike back and that the president must do so to make sure international airways and waters do not become contested.
Kilmeade's remark came after Fox News' Sean Hannity insisted that Trump would "bomb the hell out of" Iran if they did not "end this hostility."
President Trump originally approved military strikes against Iran in response to the Islamic Republic's downing of an American surveillance drone. Iran has maintained the unmanned aircraft had violated its airspace, while the U.S. has insisted the drone was shot down over international waters. Amid these escalating tensions, Trump suddenly backed off from the launch on Thursday night after planes and ships were already in position for the attack.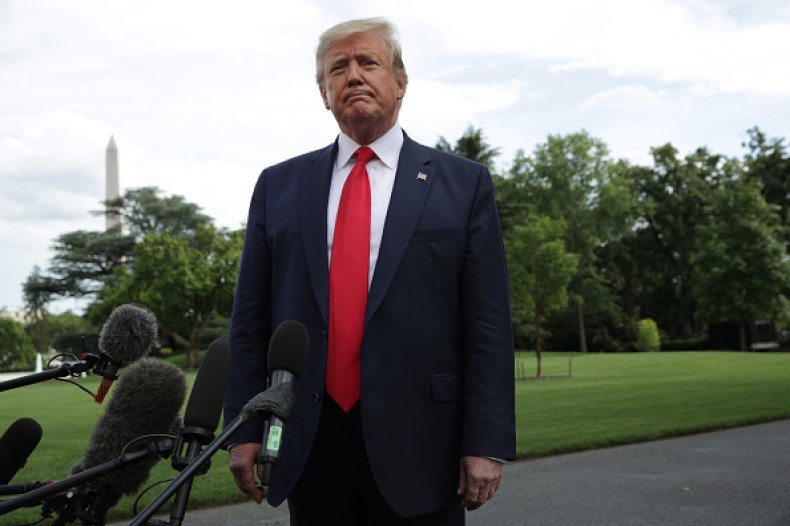 Trump fired off a series of tweets on Friday morning explaining why he decided against the strike at the last minute, stating that he did not want to cause major casualties in retaliation for a shot-down drone.
"We were cocked & loaded to retaliate last night on 3 different sights when I asked, how many will die. 150 people, sir, was the answer from a General. 10 minutes before the strike I stopped it," Trump wrote. He added that such action was "not proportionate to shooting down an unmanned drone."
In the social media posts, Trump also described Iran as a "much weaker nation" due to the United States' withdrawal from a 2015 multi-nation nuclear agreement. The president also claimed that new sanctions had been imposed on Iran on Thursday and that he was in "no rush" to take military action against the country.
"President Obama made a desperate and terrible deal with Iran - Gave them 150 Billion Dollars plus I.8 Billion Dollars in CASH! Iran was in big trouble and he bailed them out. Gave them a free path to Nuclear Weapons, and SOON. Instead of saying thank you, Iran yelled.....Death to America," Trump wrote.