Fox Host Thinks Michelle Wolf Should Have Mocked 'Powerful People,' Not 'Victim' Sarah Huckabee Sanders
Brian Kilmeade, a host on Fox & Friends, said on his radio show Monday that comedy should mock the powerful—and many would agree with that assessment.
But in the comments on Fox's The Brian Kilmeade Show, he seemed to suggest that comedian Michelle Wolf wasn't going after the powerful in her high-profile jokes about White House press secretary Sarah Huckabee Sanders at the White House Correspondents' Dinner.
"Michelle Wolf, like Stephen Colbert in front of George [W.] Bush, wildly inappropriate and performing for a crowd that was not in attendance," Kilmeade said, via audio posted by the liberal group Media Matters for America. "That crowd, OK, many of whom were probably laughing at Colbert. Very few, I can tell you, were laughing at Michelle Wolf. Cringing, more likely."
From there, Kilmeade suggested that Huckabee Sanders—despite being the mouthpiece for one of the most powerful men in the world—shouldn't be considered powerful and worthy of a comedian to go after.
"Because there was a victim. With comedy, the victim should be powerful people," Kilmeade said about why people cringed, via the Media Matters clip. "They shouldn't be Kellyanne Conway and Sarah Huckabee Sanders. And if you're going to mock them, you have fun with it, but you don't make fun of them."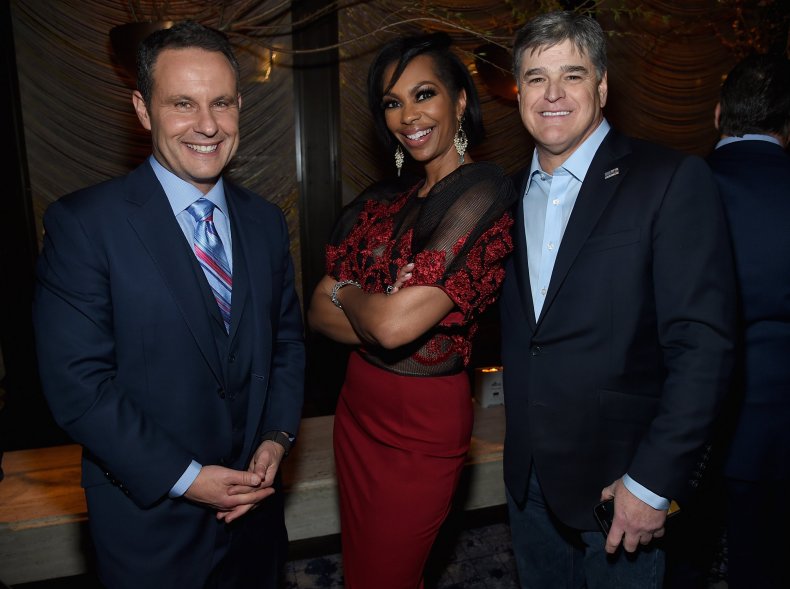 Wolf made a number of jokes at Huckabee Sanders's expense, saying, for instance, she ground up her lies and turned them into eye makeup.
Kilmeade also criticized Wolf on Fox & Friends, the morning show extremely popular with President Donald Trump himself. "I have never seen a comedian bomb so wholeheartedly as she did," Kilmeade said on the show. "But she did exactly what she wanted. Her agenda is the same, her point of view is correct, whoever screened her doesn't know how to get onto YouTube. Because this exactly—she is just high-fiving Stephen Colbert and Jon Stewart and Jimmy Kimmel because she is saying exactly what they want her to say."