Watch: Fox Host Calls Trump 'Big Dumb Baby' For Attacking Marie Yovanovich During Impeachment Hearings
Fox Business Network host Lisa Kennedy called President Donald Trump a "big dumb baby" for attacking former U.S. ambassador to Ukraine Marie Yovanovitch as she spoke at his impeachment hearings on Friday.
Yovanovitch was testifying before the House Intelligence Committee when Trump tweeted, "Everywhere Marie Yovanovich went turned bad."
"She started off in Somalia, how did that go? Then fast forward to Ukraine, where the new Ukrainian President spoke unfavorably about her in my second phone call with him," Trump continued. "It is a U.S. President's absolute right to appoint ambassadors."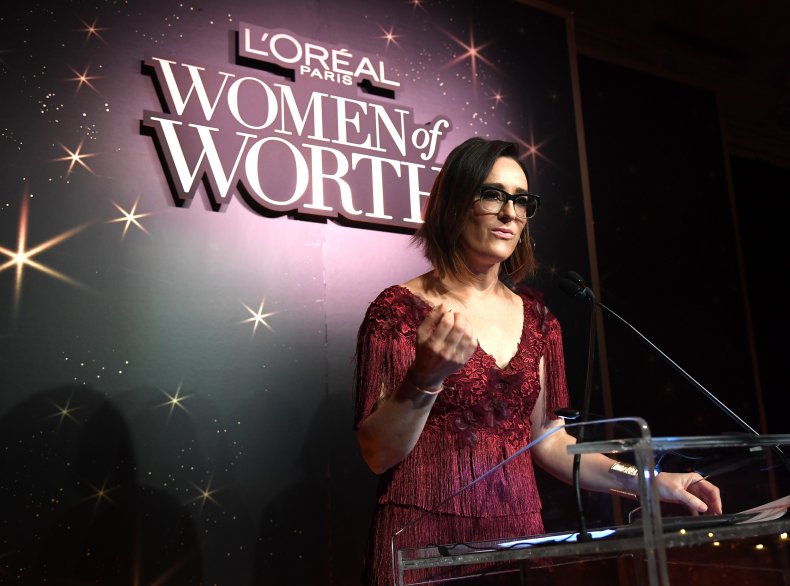 On Fox News' The Five, Kennedy said that Yovanovich, who served as ambassador from 2016 until she was ousted in May, was a career diplomat and did not seem to be part of the deep state.
"Democrats and Republicans did a good job, not only of showing that she had a very impressive decades-long record, but also that she wasn't fired, she was reassigned, and she's still employed, and she's teaching at Georgetown," Kennedy said.
Kennedy added that Trump possibly improperly pushing Yovanovich out should not be a foundation to impeach him but also criticized Trump for going after the former ambassador in real time.
"Should the president be tweeting at her mid-hearing? No, it makes him look like a big dumb baby," Kennedy said. "And he makes her look like a victim and if he'd just let it go, this entire, the last two days of hearings and testimony would've been a snoozefest."
When asked by House Intelligence Committee Chairman Adam Schiff to comment on Trump's comments about her and if it could impact whether other witnesses would speak, Yovanovitch replied, "It's very intimidating."
Schiff later criticized Trump by calling it "part of a pattern to intimidate witnesses" and a "pattern to obstruct justice."
"We need to view [Trump's] actions today as part of a broader and incriminating pattern of conduct," Schiff said.
Harvard Law School professor John Coates called Trump's tweet "an independent impeachable offense," in relation to the question of whether the president committed witness tampering.
Though Kennedy bashed Trump on Friday, she has been critical of the effort to impeach him. After a whistleblower complaint showed Trump asked Ukraine's president to investigate 2020 candidate Joe Biden while withholding U.S. military aid to the country, Kennedy said "a quid pro quo means this for that, that is not necessarily illegal."
"I think every administration and every president can say, well, that's how you get things done," Kennedy said.
Watch: Fox Host Calls Trump 'Big Dumb Baby' For Attacking Marie Yovanovich During Impeachment Hearings | Politics