Fox News host Steve Doocy claimed on Wednesday that, according to his network's reporting, "there are a few words that will raise eyebrows" in the transcript of President Donald Trump's Ukraine phone call, which is set to be released on Wednesday.
Doocy made the comment on the Fox News morning show Fox & Friends as he and his co-hosts interviewed GOP Representative Doug Collins of Georgia.
"According to Fox News there are – in the transcript, that we're gonna see later today, there are a few words in the transcript that will raise eyebrows, but it's not nearly as bad as the Democrats say," Doocy said during the segment, after Collins had lashed out at Democrats.
"What do you think that means?" Doocy asked the Congressman.
"I'm not sure. We'll have to see," Collins responded. "But I know for the Democrats if it has the, and or a pronoun they're gonna say it raises eyebrows."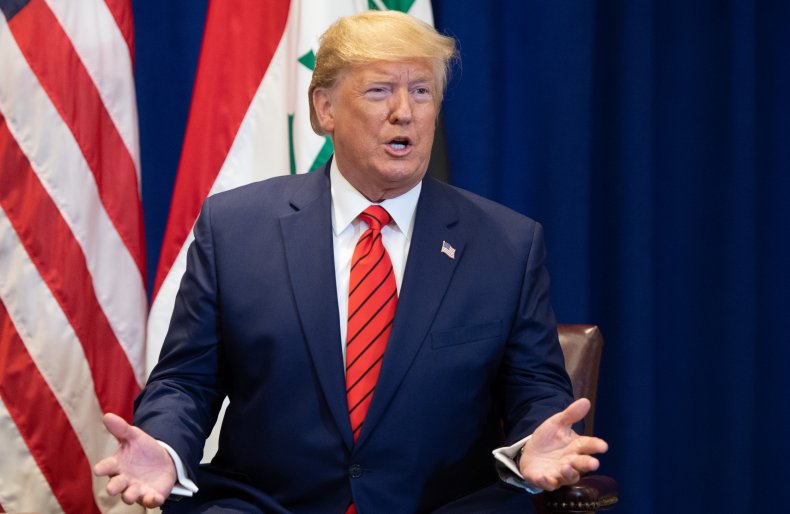 The White House plans to release the transcript of the controversial July 25 call between Trump and the new president of Ukraine, Volodymyr Zelensky. Democrats, along with some Republicans, have raised significant concerns after a whistleblower filed an official complaint related to Ukraine and the call. The president had ordered the suspension of military aid ahead of the call, despite the aid being widely backed by Republicans and Democrats.
Trump and his personal lawyer Rudy Giuliani have said they encouraged Zelensky's government to open an investigation into the business dealings of Democratic presidential candidate Joe Biden's son Hunter Biden's business dealings in Ukraine. Critics of the president have alleged that Trump was withholding the aid unless the investigation was opened, and Ukrainian officials have said they had the impression that the White House's willingness to support Zelensky would be impacted by whether or not the probe was opened. The military aid was eventually released following bipartisan pressure from lawmakers in Washington.
The president has insisted that he acted appropriately. Trump announced via Twitter on Tuesday that he had "authorized the release tomorrow of the complete, fully declassified and unredacted transcript of my phone conversation with President Zelensky of Ukraine."
Speaker of the House Nancy Pelosi, the top Democrat in Washington who represents California, also announced on Tuesday evening the launch of an official impeachment inquiry.
"This week, the president has admitted to asking the president of Ukraine to take actions which would benefit him politically," Pelosi said Tuesday evening. "The actions of the Trump presidency revealed dishonorable facts of the president's betrayal of his oath of office, betrayal of national security and betrayal of the integrity of our elections."
"The president must be held accountable," she asserted. "No one is above the law."