New York City's pension funds and the state of Oregon sued Fox Corporation this week—the latest legal headache faced by Rupert Murdoch's company over the alleged broadcasting of lies about the 2020 election.
The lawsuit, filed in Delaware, accuses the Fox News' parent company of harming shareholders by opening itself up to defamation lawsuits, including one Fox News agreed to settle with the voting machine company Dominion Voting Systems for nearly $800 million.
New York City's pension funds are long-term shareholders of Fox Corporation, with shares valued at $27.7 million as of the end of August. Oregon, which joined the lawsuit, holds shares in the company worth approximately $5.2 million.
"Fox's board of directors has blatantly disregarded the need for journalistic standards and failed to put safeguards in place, despite having a business model that invites defamation litigation," New York City Comptroller Brad Lander, who manages the city's pension funds, said in a statement.
Oregon Attorney General Ellen Rosenblum said the company breached its fiduciary duties by disregarding legal risks.
"The board of Fox Corporation took a massive risk in pursuing profits by perpetuating and peddling known falsehoods," Rosenblum said in a statement. "The directors' choices exposed themselves and the company to liability and exposed their shareholders to significant risks. That is the crux of our lawsuit, and we look forward to making our case in court."
Newsweek has contacted Fox Corporation for comment via email.
The lawsuit against Fox News and its parent company by Dominion was one of the first defamation claims filed after former president Donald Trump and his allies spent weeks falsely claiming the 2020 election was stolen.
Dominion agreed the news outlet damaged its reputation by airing false claims that its equipment switched votes from Trump to his Democratic rival, President Joe Biden.
Shortly after a Delaware jury was empaneled to hear the case in April, Fox and Dominion agreed to settle the lawsuit for $787.5 million—more than half the profits that Fox reported last year.
When the settlement was announced, Lachlan Murdoch, chair and CEO of Fox Corporation, said it avoided "the acrimony of a divisive trial and a multiyear appeal process, a decision clearly in the best interests of the company and its shareholders."
But the company's legal troubles didn't end there.
It is facing a similar defamation claim from the voting company Smartmatic. That lawsuit, filed in February 2021, is seeking $2.7 billion in damages from the company as well as from some Fox anchors
Other Fox Corporation shareholders have also filed lawsuits.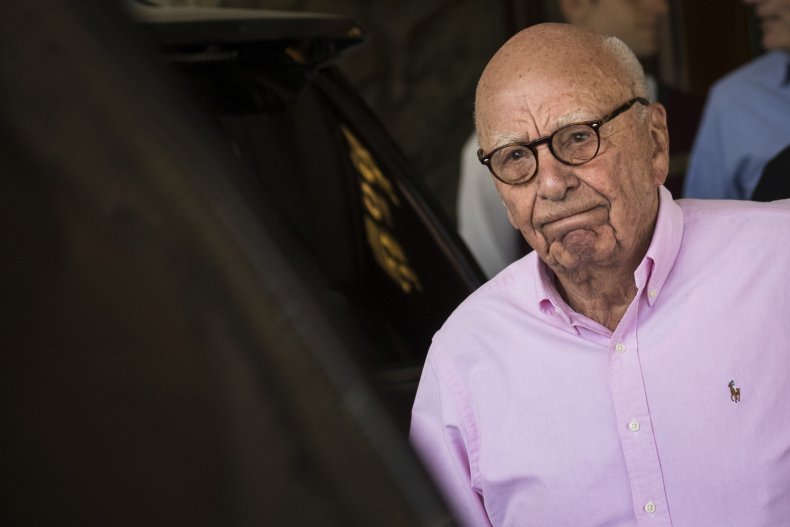 In April, shareholder Robert Schwarz alleged in his lawsuit that the board members breached their duties to ensure that Fox followed its own ethical standards and avoided reputational risk, and instead sought to keep Trump supporters tuned in, Reuters reported.
"Fox knew—from the board on down—that Fox News was reporting false and dangerous misinformation about the 2020 presidential election, but Fox was more concerned about short-term ratings and market share than the long-term damages of its failure to tell the truth," Schwarz said in the lawsuit.
Days later, other shareholders filed a complaint that reportedly targets Lachlan Murdoch, former U.S. House speaker and current Fox board member Paul Ryan and other company executives for leading the company into legal peril.
Another lawsuit against Fox News came in July.
Ray Epps, a man accused by the news outlet of being a government plant and escalating the January 6, 2021, riot at the U.S. Capitol, sued Fox and former host Tucker Carlson, for defamation, seeking an unspecified amount in damages.
The suit is "another moment of accountability for Fox News," Michael Teter, Epps' attorney, told Newsweek in July.