Fox News Analyst Calls for FBI to Be 'Replaced,' Says James Comey Should be Referred to Prosecutors
A Fox News legal analyst called for the FBI to be "replaced," saying the bureau had overstepped its authority.
Gregg Jarrett, the author of The Russia Hoax: The Illicit Scheme to Clear Hillary Clinton and Frame Donald Trump, harshly rebuked the agency while speaking Monday with Fox News host Sean Hannity. Jarrett previously called for Deputy Attorney General Rod Rosenstein to be fired and demanded he stop overseeing special counsel Robert Mueller's investigation into Russian interference in the 2016 election, according to Fox News.
"This is an all-powerful, out of control agency. Rogue agency. And frankly, it's time that it be halted in its tracks, reorganized and replaced with a new organization that has legal restraints imposed upon it and accountable to somebody," Jarrett said, following a New York Times report last week that said after the firing of former FBI Director James Comey, the FBI opened an investigation to determine whether Trump was working on behalf of Russia. "When the boss of the FBI, Rod Rosenstein, is in bed with his subordinates, inventing a counter-intelligence case against the President with no probable cause, no reasonable suspicion, no credible evidence, it is time that the FBI be halted."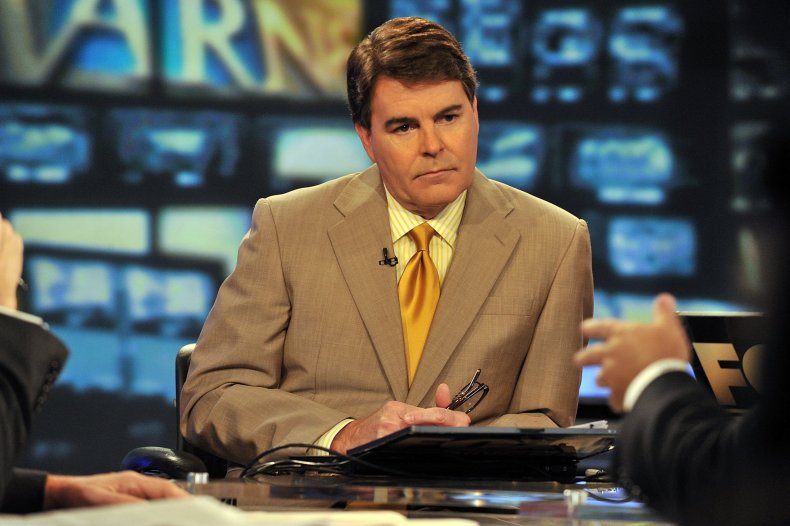 Hannity responded by saying that the agency had committed an "abuse of power" and violated the law, and the legal analyst replied that he wanted the conduct of former FBI leaders and agents referred for possible prosecution.
"It's formerly called deprivation of rights under color of law. You're not allowed to use your position in law enforcement to launch an investigation without a legal basis. You're abusing that individual, the president's rights. Not only that, it's obstruction of justice. Misuse of the legal process. So I'm hopeful that William Barr, once confirmed as attorney general, will turn over all of this information to federal prosecutors, if appropriate a federal grand jury to hold these people accountable, like James Comey, Andrew McCabe, Peter Strzok, Lisa Page, the whole gang," Jarrett said, referring to the former director of the bureau, its former acting deputy director and two former FBI investigators.
Strzok and Page became lightning rods for conservatives after texts were found showing the two had exchanged texts criticizing Trump. Both worked with Mueller. They were removed from the Mueller's team after the texts were discovered but have continued to be a focus of Fox News and conservative critics of the special counsel's probe.
Hannity has regularly lashed out at Mueller investigation. After federal prosecutors filed a memorandum last month recommending a lenient sentence for President Trump's former national security adviser Michael Flynn, who pled guilty to lying to federal investigators, Hannity blasted the agency for putting Flynn's life in "limbo."
"If you believe in this constitutional republic and equal justice under the law, you ought to be very concerned tonight, and outraged," he said, according to Fox News.
While depicting the investigation into Russian interference in the 2016 election as a witch hunt that has exceeded its mandate, Hannity, other Fox hosts and guests on the network have regularly covered Hillary Clinton, her email scandal and the FBI investigation into it.
Between December 2017 and May 2018, Fox News showed Clinton's face 2,126 times, while MSNBC showed her 569 times and CNN did 381 times, according to data from the TV News Archive.