Fox News Hosts Defend Republican McSally Attacking CNN: 'The Opposite of a Liberal Hack Is a Patriotic Newsman'
Fox & Friends hosts Pete Hegseth, Ainsley Earhardt, and Steve Doocy praised Senator Martha McSally on Friday for telling off a CNN reporter, with Hegseth remarking that "the opposite of a liberal hack is a patriotic newsman."
McSally, a Republican from Arizona, called CNN reporter Manu Raju "a liberal hack," when he asked her if the Senate should consider new evidence during President Donald Trump's impeachment trial. Her comment even gained the attention of Trump's campaign, which encouraged voters to donate to the senator.
McSally stood by her comment during an appearance on Fox's The Ingraham Angle Thursday evening. "These CNN reporters, but many of them around the Capitol, they are so biased," she said. "They are so in cahoots with the Democrats. They so can't stand the president, and they run around, trying to chase Republicans and ask trapping questions.
"I'm a fighter pilot. I called it like it is, and that's what we see out of the mainstream media, and especially CNN, every single day," she continued. "So obviously I'm gonna tell the truth, and I did it today, and it's laughable how they've responded."
McSally's re-election campaign has shared the video on Twitter. "I've said it before, and I'll say it again. I'm not in the Senate to play politics, especially not with liberal hacks who profit off of spin," she wrote. The campaign is also selling T-shirts that say, "You're a liberal hack, buddy" for $35.
On CNN, Raju said he did not receive an apology from McSally or her staff, and Wolf Blitzer called on the senator to apologize. "If they did the right thing, she would personally call you and say, 'I'm sorry,'" Blitzer told Raju. "It was an awful thing she did to you."
On Fox & Friends, Earhardt called McSally "tough," while Hegseth said the senator put her thoughts in terms that are understandable to the average voter. "She spoke for a lot of people in a language a lot of people would use," he remarked.
Hegseth also spoke about how her "liberal hack" comment represents a change for the conservative senator. "Would three years ago, would four years ago a Martha McSally have made that same type of comment to a reporter who is the same way? Just in the era of Trump, we've got people stepping up, willing to call a spade a spade," Hegseth said.
"Martha McSally has been a strong conservative senator, but if you watch the trajectory of her career, she hasn't been a bomb thrower or name-caller," he continued. "But you start to realize that the knives are out, as they say, and truly trying to entrap you no matter what."
Fox News did not immediately respond to a request for comment.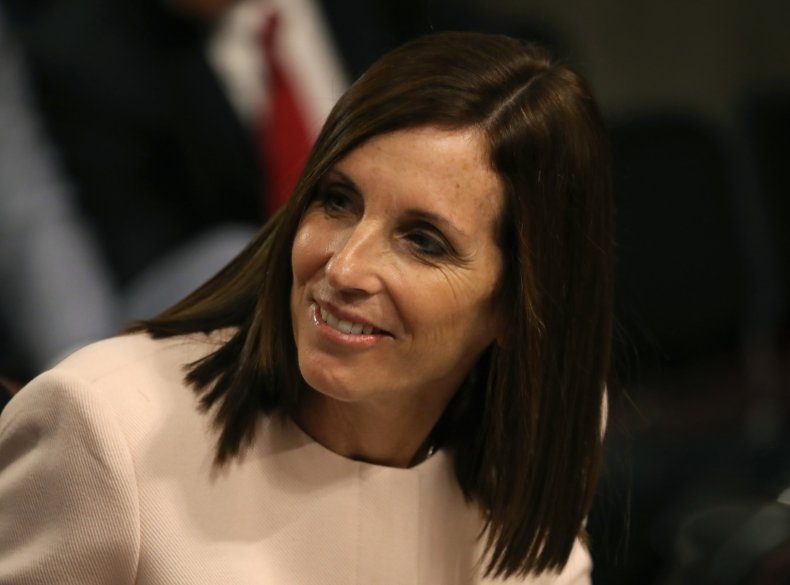 Correction: A previous version of this story misidentified Pete Hegseth as Brian Kilmeade.