Fox Business Network host Lou Dobbs on Thursday morning suggested in a tweet that the pipe bombs sent to CNN, former President Barack Obama, Hillary Clinton and other liberals were fake—but he deleted it, and a related post, shortly after.
"Fake News--Fake Bombs," Dobbs tweeted. "Who could possibly benefit by so much fakery?" He included the Trump campaign hashtags #AmericaFirst and #MAGA, as well as #Dobbs.
As of Thursday morning, nine pipe bombs had been mailed to politicians, celebrities and a media outlet that have been critical of Trump. The targets have been Obama, Clinton, CNN, former Vice President Joe Biden, former Attorney General Eric Holder, Democratic Congresswoman Maxine Waters, Democratic donor George Soros, former Democratic National Committee chair Debbie Wasserman Schultz and actor Robert De Niro. None of the pipe bombs have detonated or injured anyone so far.
Even though Dobbs deleted his tweet, other guests on the conservative network that consistently favors Trump pushed similar ideas.
"I really think that the left feels they're losing on many levels, and I feel they're planting these devices just to play the role of the victim," a former New York Police Department officer opined on Fox News' Fox & Friends that morning.
On Wednesday night, a guest on Fox News said the pipe bombs were a false flag from a "low-level Democrat" to incite fear as the November midterm elections draw near. "Fascinating," Fox News host Martha MacCallum commented.
Later in the morning Thursday, Dobbs addressed the pipe bombs on Twitter again.
"Fake News has just successfully changed the narrative from the onslaught of illegal immigrants and broken border security to 'suspicious packages': Let's get back to Left-Wing driven Caravans and the Dimms who encourage them!" Dobbs tweeted, with the same hashtags #MAGA #AmericaFirst #Dobbs.
He deleted that Twitter post as well.
Dobbs then tweeted that on his show Thursday night, he would take up the topic of why the FBI and the Bureau of Alcohol, Tobacco, Firearms and Explosives have not informed the public of the contents of the "suspicious packages."
"Whether hoax or bombs, they were clearly designed to influence election. Why?" he tweeted.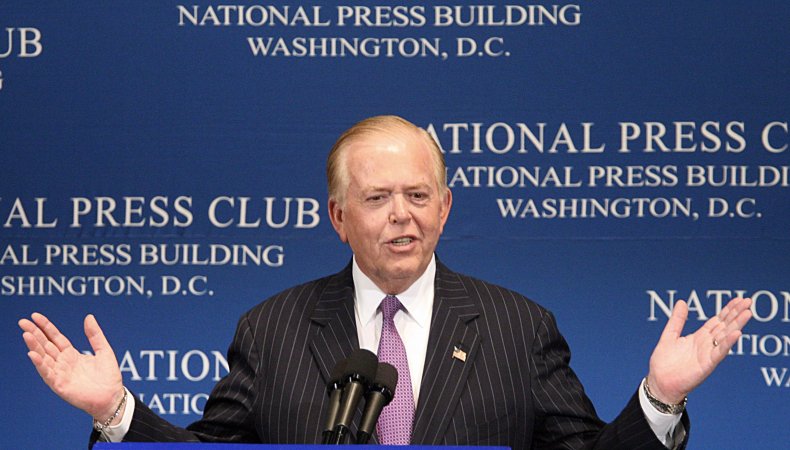 Dobbs is one of several conservative media personalities who have spoken about the "deep state" and accused high-level U.S. intelligence agencies officials of conspiring to take Trump down.
"The FBI and the DOJ have broken the public trust by destroying evidence, defying oversight and actively trying to bring down the Trump presidency," Dobbs said in January.