Fox News Airs Criticism From 'Wolf of Wall Street' Convicted Criminal in Bid to Discredit Sanders, Warren
Fox News aired criticism from the real-life "Wolf of Wall Street" Jordan Belfort in an apparent attempt to discredit the progressive policies of Democratic presidential candidates Senators Bernie Sanders and Elizabeth Warren.
"What frightens me about a Bernie Sanders or an Elizabeth Warren is like, they think that government is—more government—is the answer," Belfort lamented in the clip from right-wing Fox Nation host Tomi Lahren's show No Interruption, which was aired during a Wednesday morning segment of Fox & Friends.
"It drives me nuts inside," added the former stockbroker, who pleaded guilty to charges of fraud and other crimes back in 1999. Belfort served 22 months in prison for his crimes, and went on to write a memoir titled The Wolf of Wall Street, which was later adapted into a film starring actor Leonardo DiCaprio as Belfort. The film adaption highlights Belfort's criminal actions through his financial firm, while also showcasing him and his colleagues engaging in drug use, smuggling large amounts of currency abroad and soliciting prostitutes.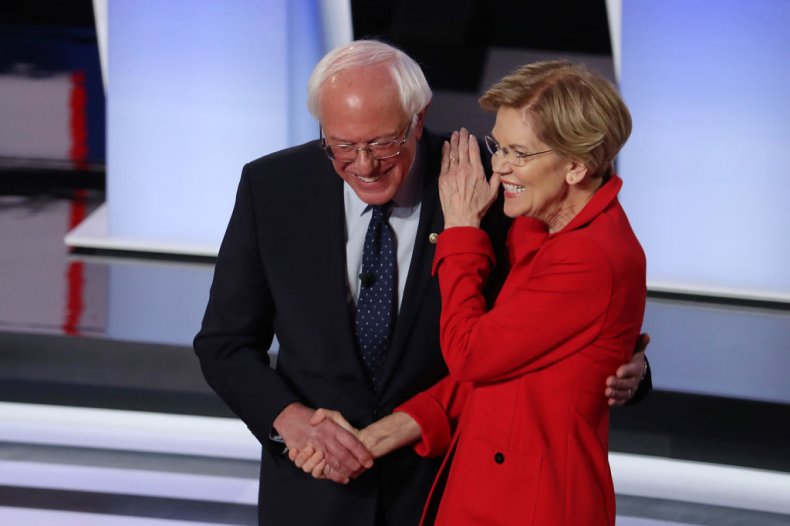 "The things they're saying are so destructive to the fabric of our society," the convicted criminal told Lahren. "The policies that they're talking about will literally destroy the fabric of the country. It will," he asserted. It's unclear whether Belfort believes fraud and other financial crimes are part of that social "fabric."
Although right-wing pundits and some Democrats have worked to discredit the progressive policies pushed forward by Sanders and Warren in the Democratic presidential primary, both candidates have remained front-runners in the crowded race. An aggregate of national polls by Real Clear Politics currently shows Warren trailing former Vice President Joe Biden in second place, with an average of 23.4 percent to his 29.4 percent. Sanders is farther behind in third place, with an average of 15.4 percent.
Several polls have also suggested that some of the progressive policies put forward by Sanders and Warren enjoy significant national support. Sanders' signature proposal, Medicare-for-All, which has been fully endorsed by Warren, was supported by 51 percent of survey respondents this month, according to a poll conducted by The Kaiser Family Foundation. However, that figure marked a slight decrease from last month, when 53 percent of respondents said they approved of the single-payer health care policy.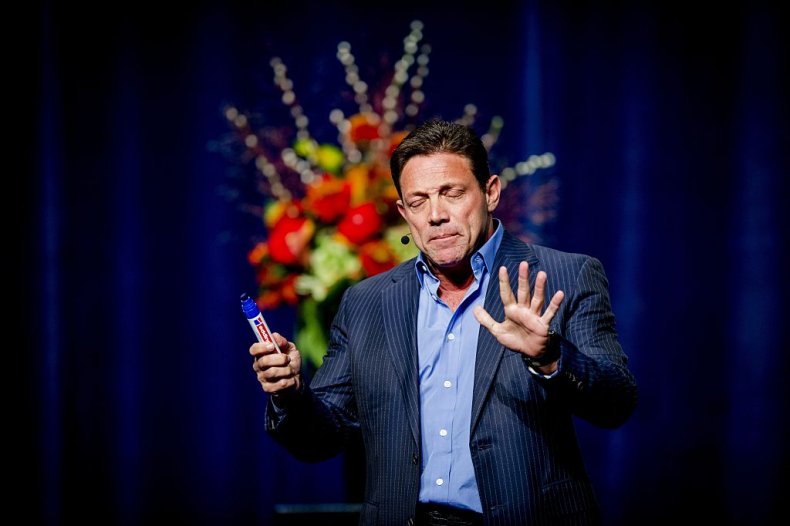 Sanders and Warren's primary proposals are to increase taxes on the wealthiest Americans in order to fund education and health care, forgive student debt and dramatically improve national infrastructure in a sustainable way that also addresses the growing threat of climate change. Critical pundits regularly attack their policies as "communist," comparing them to corrupt and struggling countries such as Venezuela. But Sanders has pushed back by aligning himself with the democratic socialist systems in northern European countries—such as Denmark, Sweden and Norway—which are wealthy countries that have standards of living ranked higher than that of the U.S.
Warren has, however, insisted that she is a "capitalist," arguing that she merely wants to add regulations to fix a broken system. Sanders has differentiated himself from his long-time friend and colleague, saying he is proudly a Democratic Socialist who believes in "vigorous democracy."