Fox News Cares More About Alexandria Ocasio-Cortez's Shoes than Devastating Climate Change Report, CNN Host Says
Conservative network Fox News spent more time criticizing Democratic Congresswoman-elect Alexandria Ocasio-Cortez's shoes on Friday than on a White House climate change report released that day that contradicted President Donald Trump's denials of the phenomenon.
CNN host Brian Stelter made the observation on his show Reliable Sources on Sunday.
"The biggest story of the weekend—well, everywhere except the pro-Trump media―it's that big climate change report with dire new warnings released by the Trump administration," he said. The report predicted that the United States will be at least 3 degrees Fahrenheit warmer by 2100, which could lead to tens of thousands of deaths annually.
"The network actually spent more time talking about Alexandria Ocasio-Cortez's shoes on Friday," Stelter said of Fox News, which has been bashing the democratic socialist. "More time on her shoes than the climate change report."
Stelter, as have many others, suggested that the Trump administration purposely released the report at a time when Americans were spending time with their families and paying less attention to the news.
"Of course it seemed to be an example of a holiday news dump, sending out this report on a Friday afternoon, when folks are shopping and spending time with family," Stelter said. "Even though the report was originally supposed to come out in December, it was moved up to Thanksgiving weekend. It seemed like some funny business was going on."
Stelter said that most major networks still provided detailed coverage of the report and asked viewers to guess how many times Fox News mentioned it.
"That was nine of the whole 30 seconds that Fox News spent covering the report on Friday.
"Let that sink in," Stelter said. "Fox only mentioned the report once on television on Friday, obviously the report countered the president's ridiculous claims about climate change. Fox decided to avoid all of that though."
The CNN host added that Fox News did air several segments on the climate change report on Saturday, "but on the president's favorite talk shows, nada, not a word."
"Instead of engaging in climate change denialism they ignored the problem altogether, which I would argue is another form of denialism," Stelter said, adding that Fox News rather chose to emphasize the migrant caravan heading for the United States.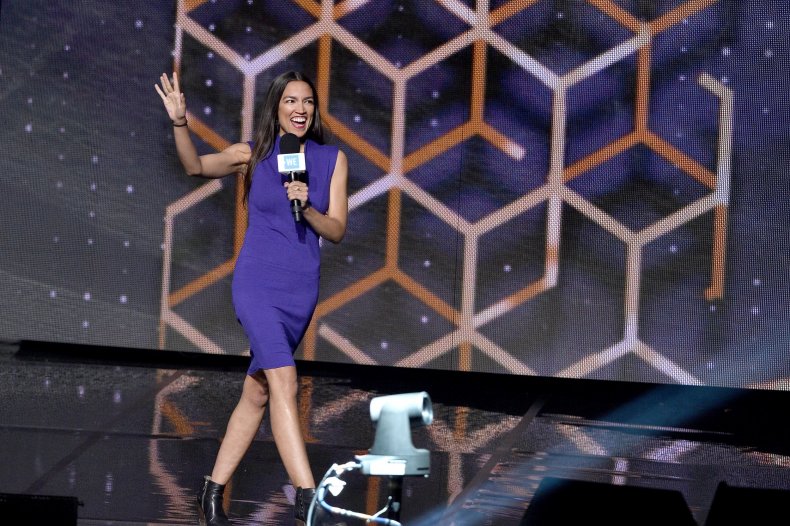 Fox News' Ed Henry on Friday invited three panelists to discuss a recent segment on Ocasio-Cortez's campaign sneakers earning a place at a Cornell University exhibit on women, politics and fashion. The panelists criticized Ocasio-Cortez, who is the youngest woman to be elected to Congress at age 29, for her platform but agreed that her shoes deserved to be featured in the exhibit because she worked hard to win.
Still, Twitter users wondered why Fox News spent so much time on her shoes, and Ocasio-Cortez tweeted a Spanish-language lyric by the Dominican band Aventura. "No, no es amor, Lo que tú sientes, se llama obsession," which means, "No, no it's not love, That you feel, it's called obsession."