Fox News Analyst Rebukes Trump Lawyer Giuliani Over Russia Probe: Mueller Isn't on 'Fishing Expedition'
Fox News legal analyst Andrew Napolitano rebutted President Donald Trump's lawyer Rudy Giuliani's view that special counsel Robert Mueller's investigation is searching for a problem and close to finishing.
In an op-ed, published Thursday by Fox News, Napolitano sets out views that directly contradict those of Giuliani's.
"To further that view, the president has dispatched his lawyer, Rudolph Giuliani, to make essentially two arguments," he wrote. "First is that Mueller's work is a solution looking for a problem and that because there has been no crime, we don't need a special counsel to investigate. This is a common refrain from criminal defense lawyers who represent public figures being investigated outside the normal DOJ channels. Giuliani's second argument is that Mueller knows he has discovered no crime and will soon close up his shop."
The Fox News judicial analyst—who previously served as a New Jersey Superior Court judge—goes onto explain why he doesn't believe Mueller is on a "fishing expedition" or will finish the investigation anytime soon.
"I am not of the view that Mueller is on a fishing expedition or is about to go home," he wrote. "First, he has a few dozen defendants whom he has indicted and needs to try—even though most are Russians indicted for hacking and interfering with the 2016 election campaign and will be tried in absentia."
"Second, he keeps acquiring new evidence," Napolitano continued. "The third reason for rejecting the belief that Mueller will soon shut down is Mueller's declaration to a federal judge in Washington last week that Paul Manafort, Trump's campaign manager during the time the Trump campaign had 87 communications with Russians, lied to FBI agents in defiance of his commitment to be truthful to them made during his guilty plea in federal court in September.
"Mueller will no doubt seek to indict Manafort for each of those lies and then try him—a trial that could not occur until mid-2019."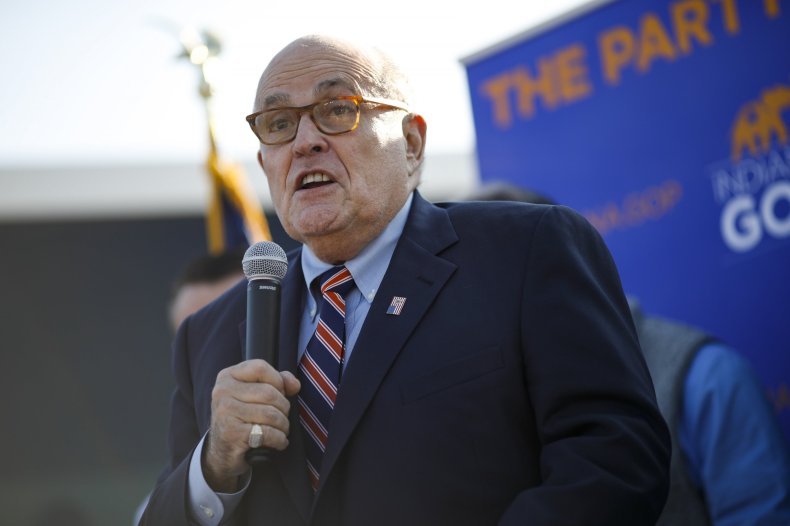 For months, Giuliani has asserted that Mueller is specifically searching for a crime and will soon be concluding his investigation, despite the emergence of several new plea deals and indictments.
In opinion piece, Napolitano also claimed Giuliani has "no serious experience defending a person accused by the feds" and declared his actions will result in the undercutting of "his reputation in the legal judicial and law enforcement communities."
Earlier this week, Mueller's office released a government memorandum that sought zero jail time for Trump's former national security adviser Michael Flynn, after he pleaded guilty to lying to the FBI. Mueller justified the recommendation on the grounds that Flynn provided "substantial assistance" to the probe into Russian campaign meddling and possible collusion between Trump's campaign team and Moscow officials.